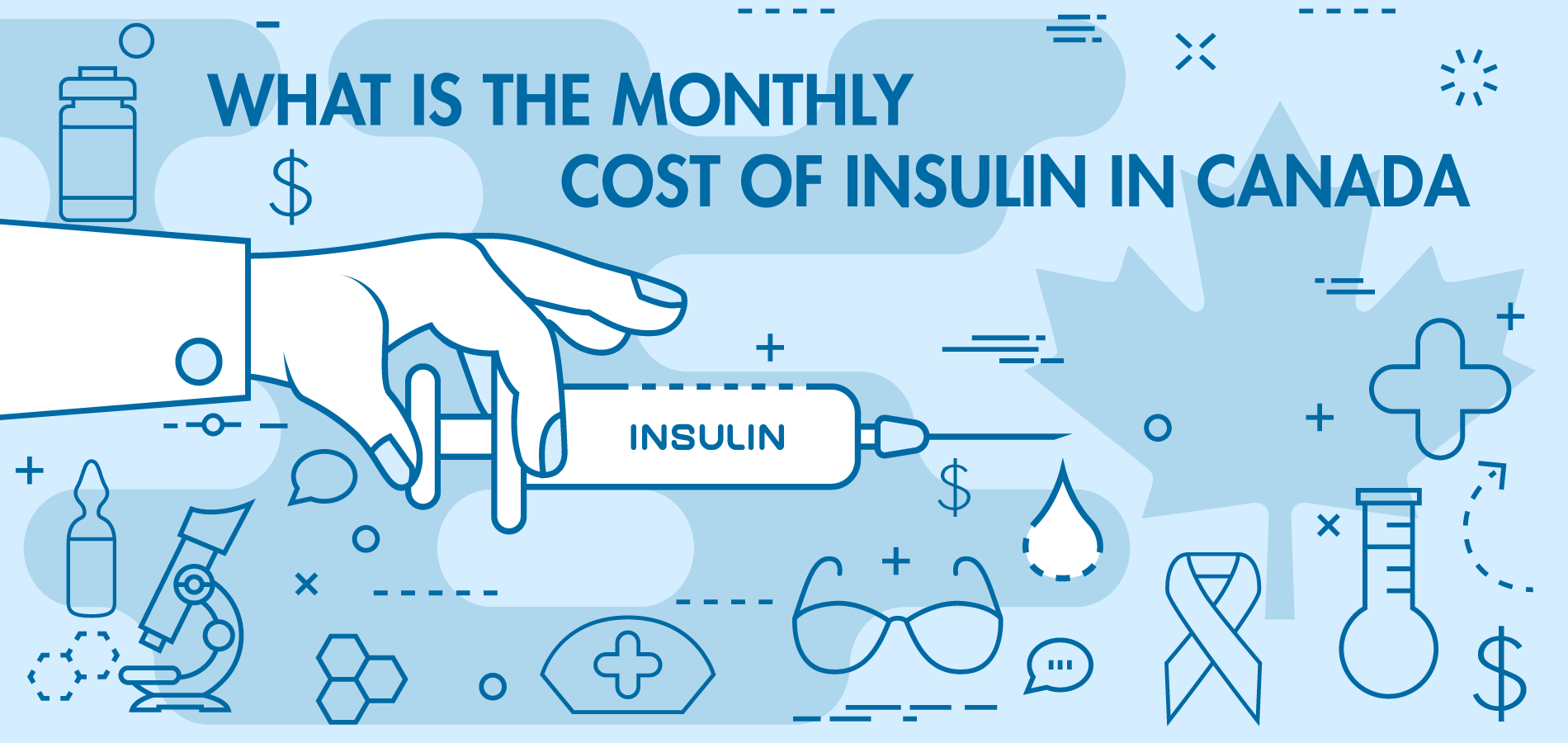 People with diabetes have various costs associated with the treatment and maintenance of their health. In this article, we will explore commonly reported costs associated with monthly insulin requirements, overall diabetes maintenance costs, and how small and medium businesses can support employees with diabetes.
Diabetes in Canada
Eleven million, or one in three, Canadians have diabetes or prediabetes. By 2026, this number is expected to be 14 million.
Canadians with diabetes account for:
30% of strokes;

40% of heart attacks;

50% of dialysis cases due to kidney failure; and

70% of non-traumatic amputations.
Diabetes is the leading cause of blindness, and 30% of people with diabetes have depressive symptoms.
Known to reduce lifespans by 5-15 years, diabetes was estimated to account for one in ten deaths of Canadian adults between 2008-2009.
The risks and complications with diabetes are severe, making proper maintenance extremely important. However, rising costs have Canadians concerned. The monthly cost of insulin alone can exceed $840.
Monthly Cost of Insulin
Canadians pay approximately $35+ per vial of insulin.
People with Type 1 diabetes typically require 2 or 3 vials of insulin monthly, and for those who are more resistant to insulin, such as those with Type 2 diabetes, 6 or more vials may be required.
However, insulin won't do someone any good without a way to administer it. In Canada, there is no coverage for syringes and alcohol swabs which are the main way people with diabetes administer insulin. Additionally, people with diabetes need to test their glucose several times daily, and each time they do it can cost approximately $1.
Insulin pumps can be helpful in delivering rapid-acting or short-acting insulin continuously to prevent sudden highs or lows in blood-glucose levels. These devices can range anywhere from $6,000 to $8,000 and are not often covered by traditional health insurance plans.
This means that insulin alone can cost someone $840-$2520 annually. When you add in the materials needed for administration and testing these numbers can grow substantially.
Overall Costs Associated with Diabetes
For Canadians without private insurance, diabetes costs can account for up to 27% of their annual income (estimated annual cost of $6,800).
People with Type 2 diabetes who have some coverage report annual spends between $2,529-$2,868. For people with Type 1 diabetes, these costs can range between $531-$5,264.
Canadians without any coverage report spending up to $15,000 annually in out-of-pocket costs. The Canadian Diabetes Association found that 57% of Canadians are not fully complying with their treatment plan because of high costs. Canadians with diabetes have reported that they estimate their glucose levels, take less insulin than required, and take oral medications fewer times daily or in lower doses to reduce costs. Rationing insulin has been linked to diabetic emergencies, and death.
Diabetes costs related GoFundMe pages, while more common in the United States, are showing up among Canadians as well.
The above costs do not include medical visits and transportation, diagnostic tests, specialized home care visits, rehabilitation, or permanent residential care.
How Do Diabetes Costs Affect Small and Medium Businesses?
1. Revenue Loss Due to Missed Time
With diabetes comes medical appointments, and without a flexible schedule to attend these appointments, employees with diabetes can cost employers on average $1,500 annually due to missed work and decreased productivity. While employers alone aren't responsible for the changes Canadians need to better manage diabetes, providing the flexibility to make appointments, offering health benefits, and starting wellness programs can help. In turn, this may lowers costs for the employer and reduce turnover.
2. Smaller Hiring Pool
Due to high costs associated with diabetes, job candidates may turn down a job offer if the health benefits are either too restrictive, or non-existent. As a result, small and medium businesses that don't provide health benefits shrink the pool from which they can hire, putting them at a disadvantage.
By provided health benefits that completely, or partially, cover the costs associated with diabetes, small and medium businesses are able to become a more desirable employer and hire competitively.
Alternative Ways to Cover Diabetes Costs
Traditional Health Insurance: There may be partial coverage for some diabetes related expenses through private insurance, such as prescriptions.
Crowdfunding: An option some Canadians have turned to is crowdfunding. There are several platforms that allow you to set-up a crowdfunding account to tell your story, and get support from your community.
Health Spending Account (HSA): A Health Spending Account is a cost effective alternative to insurance. There are no premiums and you are able to deduct 100% of diabetes related costs, including: insulin, insulin pumps, test strips, glucose monitors, syringes, and more.


A Health Spending Account Can Help with Diabetes Related Costs.
A Health Spending Account is an alternative to traditional health insurance. Used by thousands of small business owners across Canada, an HSA is a special account established to exclusively pay for health care services for you and your family members.
An HSA enables a small business to deduct 100% of their family health and dental expenses - without paying standard premiums typically associated with traditional health insurance plans.
The ability to write-off health and dental expenses can create savings of more than 30% on medical and dental related expenses. For contractors, consultants, and other incorporated small business owners, this is an effective tool to cut your taxes and reduce your medical costs.
Click the banner below to learn more in our free eBook.
Note: An HSA is only available for incorporated small businesses and is not available in Quebec.
Sources:
https://www.cbc.ca/radio/thecurrent/the-human-cost-of-highly-priced-insulin-1.5094105
PDF: https://www.diabetes.ca/DiabetesCanadaWebsite/media/Advocacy-and-Policy/Submissions%20to%20Government/Federal/2018-Federal-PBS.pdf
Related Reading:
Can I Reverse Prediabetes Naturally?
Canada's Best Kept Tax Secret for Incorporated Professionals and Small Businesses
7 Key Health Spending Account Rules that you should know