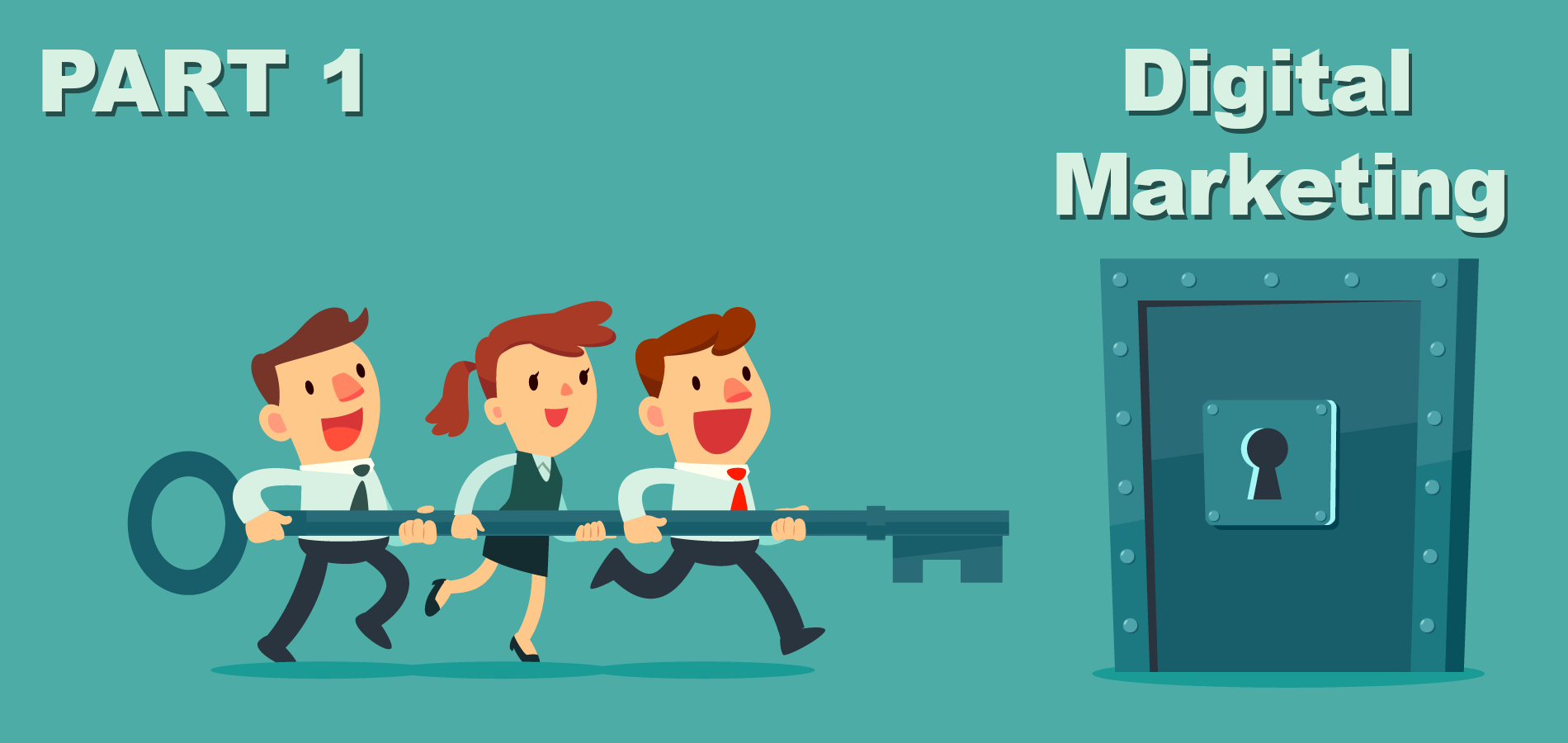 Olympia Benefits has been offering the same creative health and dental solutions for Canada's small business community since 1997. During that time, we've grown as a small business and learnt a lot from our marketing experiences. We hope to share this knowledge with you, so you can avoid any wasted resources.
Oftentimes, small businesses allocate the last of their budget to marketing activities. While this may save them in the short run, it isn't doing any favors for their long term growth. Marketing can be a complex subject. Many people associate marketing with only advertising or promotion. This is far from correct. Marketing is the culmination of your entire business, from the way each product is packaged to how your employees feel about working at the company.
This article is the part 1 of 2 (Read part 2). These concepts may seem difficult to learn at first, but are applicable to many situations. As a small business owner, it's good to have these in mind.
---
The Customer Journey (AIDA)
The customer journey is also known as AIDA, which is an acronym for Attention, Interest, Desire, and Action. These 4 words are stages within the customer journey. It's about understanding your customer. From a need or want to the moment of purchase, a customer goes through different emotions and processes.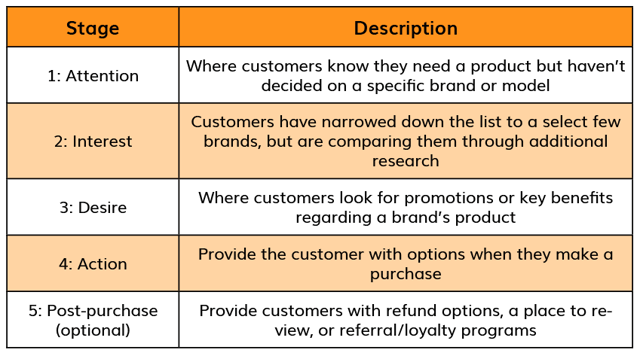 As customers are looking for different things during each stage, it is imperative to create marketing effort which reflect their specific stage.
Target Market
The primary group of consumers who use/buy from your business. Understanding a target market is key to survival and ultimately, success. No matter how niche or small your target market is, if you can target the proper audience, it will succeed. However, determining and understanding your target market is no easy feat. Marketers learn about their target market through research, surveys, statistics, and a general idea envisioned in their mind through experience. Nowadays, there are several applications which can simplify the process. Some that come to mind are "Facebook Pixel" and "Google Analytics", although the latter, can take some learning.
Applying your newly learned concepts
I find the best way to apply these concepts is by doing, or in this case, through a marketing campaign
Step 1: Determine your objective (what is the outcome you wish to achieve).
Step 2: Identify your Target Market
Note: Learn about how they think and what is important to them.
Step 3: Know your industry (competitors, stakeholders, employees)
Step 4: Set goals along the way (to achieving the overarching objective)
Examples: Reaching sales targets, acquiring new customers, or increasing customer service operational efficiencies
Step 5: Apply the Customer Journey (AIDA) into your marketing efforts
Note: Create specific marketing actions based on a customer's buying stage
---
When utilized correctly, marketing can create amazing results. Equip yourself with the marketing tools to beat the competition. Download Olympia's FREE Marketing eBook today:
Read Part 2 to discover more important terms that you should know, like competitive advantage and search engine optimization (SEO).