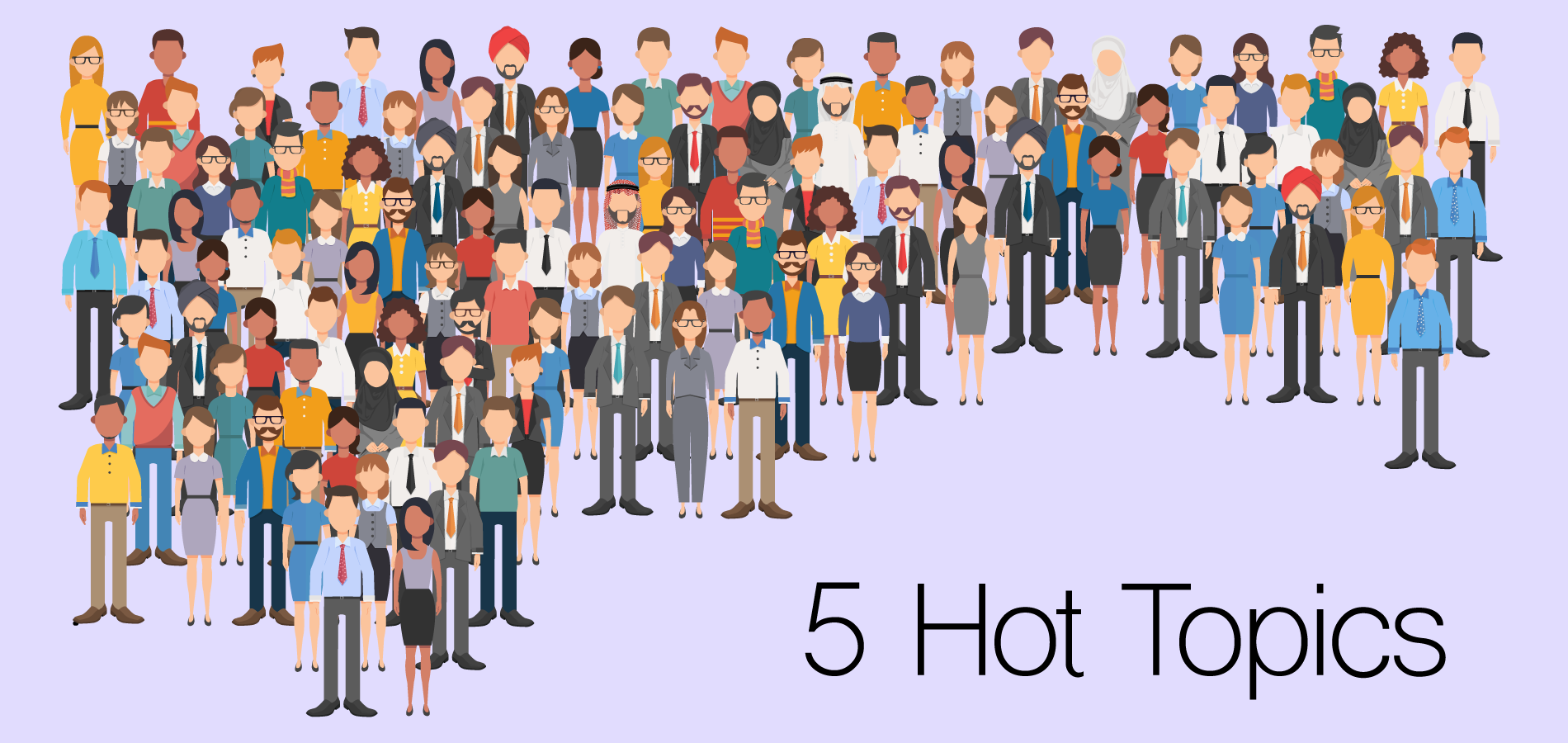 What Leading-Edge Entrepreneurs Are Talking About in 2018
Business is a strange beast indeed. On the one hand, it is ever-changing, not staying still for even the slightest moment. But then, on the other hand, some things never change. Discussions we've been having since the dawn of industrialization are still being had today.
In this realm of constant change, the small business has become something much more vital to the system than it was in yesteryear. It's the testing ground where new ideas are brought to life, ideas too daring and out-there for most major corporations. Ideas that can revolutionize entire verticals and industries, changing them overnight and turning a small startup run out of some guy's basement in the suburbs to a billion-dollar Silicon Valley heavyweight.
So what's the big buzz in small business these days? Let's dig in:
---
Artificial Intelligence
Okay, so maybe this one's a bit of a cheat, since the idea of AI and how it can shape the way we do business in the future has been the hot topic for a few years now without ever stopping to catch its breath. But the AI conversation just went from hot to absolutely volcanic when Google recently unveiled their Assistant app's new ability to make phone calls on users' behalf—and the AI passed for human. (Seriously, play the video with your eyes closed, it's uncanny.) There's been talk for a while now about employing AI in minor customer interactions, but now all bets are off, and how this will affect the relationship between companies and clientele moving forward is anyone's guess.
Employee Benefits
Employee turnover is more than a hassle: it's also incredibly expensive. Just how much money companies lose every year from losing members of their team is hard to calculate, though it can range from the tens of thousands to the millions. Where does this money go, exactly? It goes into recruiting, training, and decreased efficiency from teams who are suddenly short-staffed or dealing with less experienced newcomers. While accurate capacity planning can help budget for these abrupt employment changes, the big players can more easily offset these costs compared to small businesses. Many are turning to more comprehensive benefits packages as a way to not only attract but also retain top-tier professional talent. The top benefits employees care about include better health coverage (including dental and vision), flexible scheduling, and better vacation time. Maternity/paternity leave and daycare also ranked as important.
Remote Teams
As the internet brings the globe closer and closer together, many small businesses are no longer restricted to simply finding star employees in their own backyard. If the absolute best fit for what you're looking for happens to live in Canada, or Australia, or some other far-away place, that's no longer an impediment. And while this is a tremendous advantage for many businesses, it also presents a bevy of challenges for managers and project leaders. In 2018, small businesses are looking at how they can bring the social element back to a team that has the capacity to be spread across continents, particularly through encouraging social learning and frequent peer interaction.
Generation Z
Hey, you know how every other business article the past few years has been "Millennials Work Like This" and "Millennials Just Killed That" and so on and so forth? Well, get ready for a whole slew of outrageous articles about Generation Z, because the oldest members of this demographic cohort are now entering the workforce (while the oldest Millennials are passing their mid-30s—how the time flies). Generation Z has grown up in a radically different world than their predecessors, and this will doubtlessly impact how they impact the industries they proliferate into, though the scope of exactly how still remains to be seen.
A Return to Specializing
Due in part to younger generations entering the workforce with a broader base knowledge of media and technology, there has been an expectation in recent years for new hires to be Jacks of all trades. This is especially troublesome within small businesses that can't always manage to build a team that includes a wide array of specialties. However, the quality of work produced when people who aren't trained as graphic designers or social media experts are suddenly thrust into these positions has been, understandably, lackluster. By shifting back to an attitude of "let the experts handle it," businesses of all shapes and sizes are raising the bar on what they produce, and employees are grateful for no longer being expected to be amazing at everything.