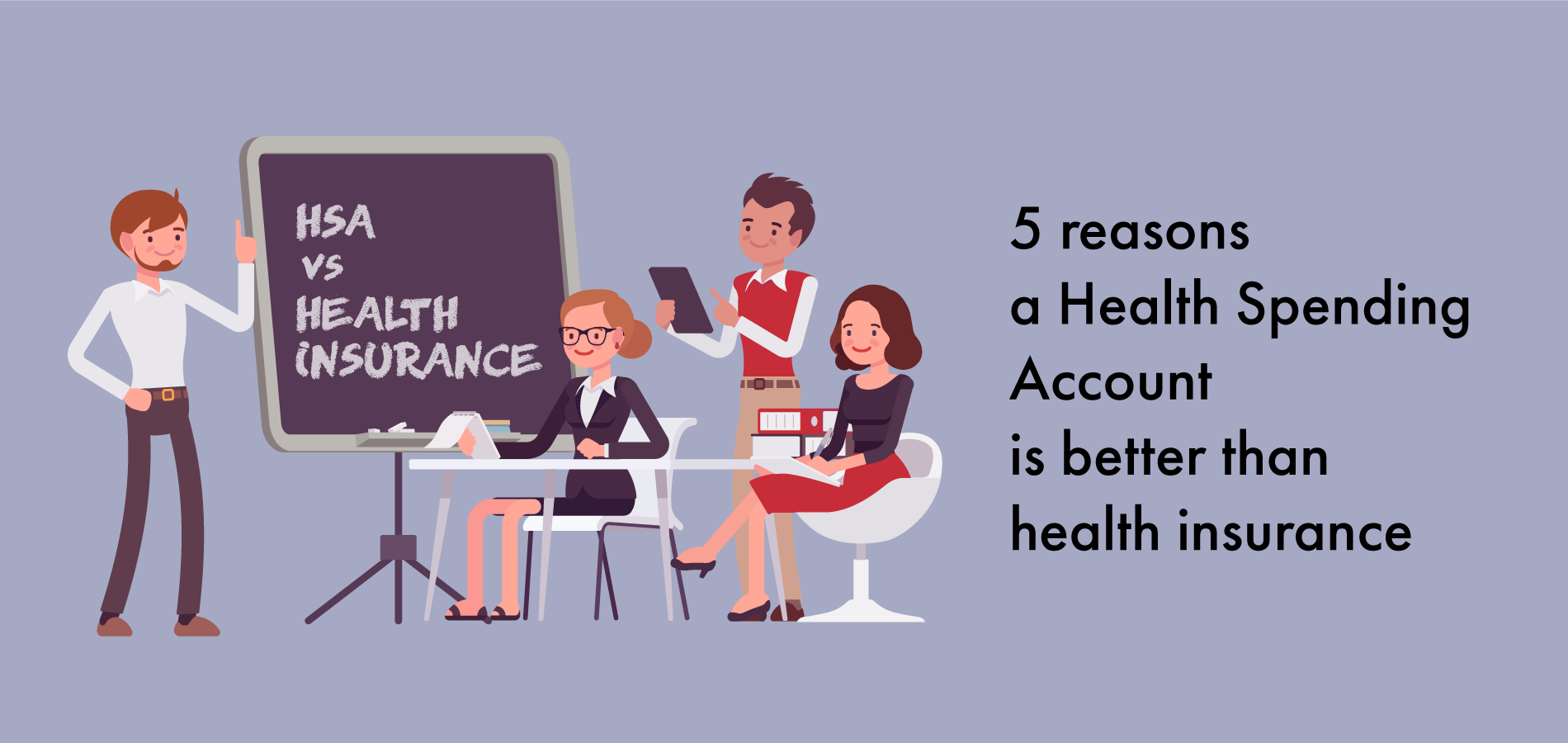 It's worth taking a look at why you and your small business should feel confident choosing a Health Spending Account to pay for out of pocket medical expenses.
Here's 5 reasons a HSA is a better than a traditional health insurance plan.
---
Key Differences between an HSA and insurance: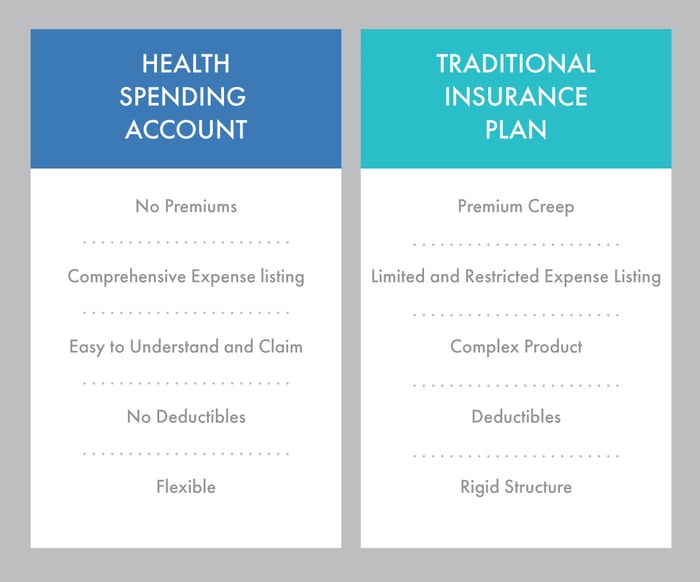 1. Premium Creep
Traditional Insurance Plan
Monthly premium for coverage regardless of access or usage to the plan

Monthly premium rate often increased at the annual renewal of the policy (premium creep)

Age of the individual will affect the price of your plan
HSA
Avoid a premium creep due to usage or age factors
Most Health Spending Accounts have fixed fee as opposed to a premium
Pay for the expenses you incur, eliminating a situation where you have paid into a program that you did not use


2. Eligible Expenses and Pre-existing Conditions
Traditional Insurance Plan
Eligible medical expenses are restricted

Items that you wish to claim under this policy may be restricted by an annual or life time maximum or require special authorization in order to obtain eligibility

At time of enrollment, medical history will be requested and pre-existing conditions may be excluded or reduced from coverage
HSA
Expenses are not restricted by type of expense, only on the dollar amount

You will have access to a wider range of eligible expenses
Will not restrict or limit benefits due to a pre-existing medical condition


3. Complexity
Traditional Insurance Plan
Under a fully insured program, you will receive a plan booklet outlining the items that are covered and also the ones restricted or excluded by definition, co-insurance, deductibles or fee guides. Figuring out what your coverage is and if it will be reimbursed partially or in full can get complicated
HSA
A Health Spending Account is typically only restricted by dollar amount. You will have 100% coverage for all eligible expenses up to your spending account limit. Your account balance is updated by the administrator every time a claim is processed, eliminating the need to keep track of this information manually


4. Deductibles
Traditional Insurance Plan
Your benefits may be restricted by an annual single/family deductible

Benefits can be restricted by a co-insurance of 50%-80%

There is a limit for the number of visits and treatments
HSA
No deductible

You are not restricted by co-insurance

No limits for the number of visits and treatments


5. Plan Structure
A Health Spending Account is a flexible plan with customization when it comes to limits, classifications, and payment structure. It's easy to use because employees can claim on any eligible expense and never worry about the amount of coverage or restriction on certain expenses. On the contrary, health insurance is often rigid when it comes to payment and coverage.
Health Spending Account Guides:
Download the FREE Complete Guide for a small business with staff:

Download the FREE Complete Guide for a small business with no arm's length employees: