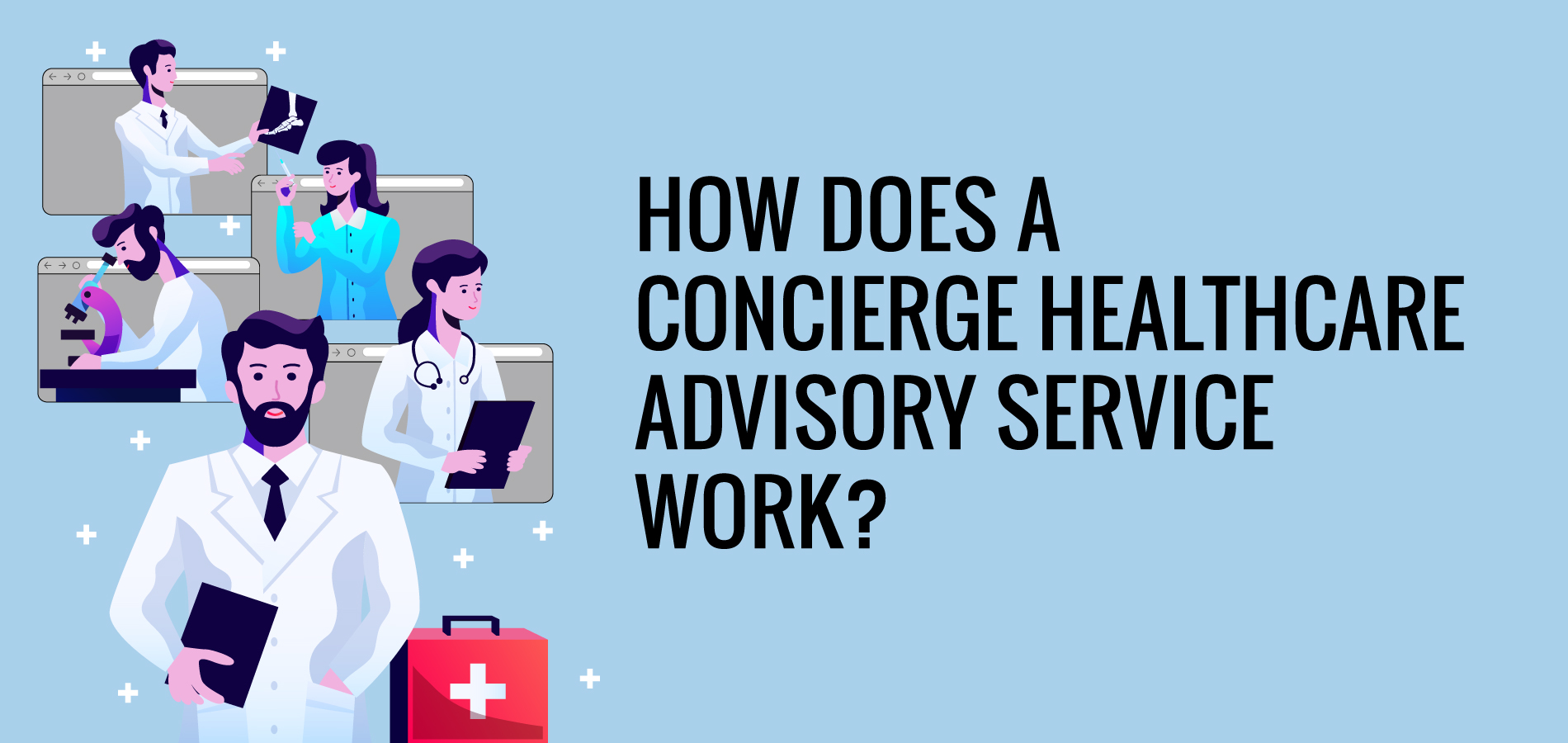 It's well documented that our healthcare system is overburdened. What this means for those who suffer critical illness, and their family, is equally well known -- increased frustration, delays, extreme uncertainty, potential for mistakes, angst. And for business owners, the financial stress of lost productivity creates even greater chaos.
Today, business owners recognize there are too many risks, for their health and their business, to try and navigate an imperfect public health care system on their own. As a result, there is a fast-growing demand for concierge healthcare advisory services among entrepreneurs.
Like all high-achievers, business owners are forward-thinking, and bottom-line solution-oriented. They are the first to recognize when the most productive solution is not to act alone, but to call on those who are uniquely able to mobilize immediately and provide expert help.
---
How does a concierge healthcare advisory service work?
Many Canadians rely on a concierge healthcare advisory service to be their advocate; to co-manage, co-ordinate, inform, challenge, and provide expert guidance at every stage of their journey — wherever they live or work, at home or internationally. Paired with the fact that during a time of need, a patient may not have the time to access the necessary resources.
This type of service helps families access the most advanced scientifically-sound diagnostics and treatments options available in the world, from gifted clinicians with advanced skills for best possible outcomes.
One might use a concierge healthcare service to benefit from highly personalized treatments such as those based on their cancer's DNA.


What is personalized cancer treatment?
It is now possible to have the genetic markers of a patient's cancer DNA analyzed in a lab. And in a revolutionary breakthrough, it's now also possible to mine that information so as to be able to identify the most effective treatment strategies for that patient.
Rupert Case Management (RCM) is using this process to help oncologists personalize cancer treatments for its members, for improved outcomes and prolonged survival rates.
Essentially, cancer cells have resistance mechanisms, which can lead the cancer to mutate over time. With this data, oncologists can determine the most successful medicines for overcoming the patient's specific cancer resistance mechanisms.


How does this advanced diagnostic program work?
RCM launches the process by organizing the genomic profiling of a patient's cancerous tumor -- using either tissue from the tumor, or circulating DNA from a blood test, where no tissue is available.
What is genomic profiling? It's a laboratory method that gives information about all the unique characteristics of a person's cell type. In this case, the process is used to learn about the major resistance mechanisms, or mutations, that are specific to the patient's cancer.
Next, RCM accesses a very advanced intelligent computational system. This system uses proprietary algorithms to review more than 4.5 million combinations of new as well as commonly used cancer treatment drugs.
This analysis generates a score. This score reflects the degree to which a cancer therapy or a combination of therapies would be most effective for the patient's particular cancer profile.


Case Study
A 54-year-old woman living in Northern Ontario was diagnosed with ovarian cancer three years ago. She had several types of chemo, but each time had a poor response.
When she turned to RCM for help, we mobilized quickly. We organized her blood test for molecular profiling. The lab analysis indicated that she has five cancer driver mutations. Three of the mutations are associated with actionable strategies.
We then sent her molecular profiling report, plus her clinical records, for computational analysis.
The analysis showed zero probability of success with the treatment drug she previously used.
However, it showed a high probably of success with other three drug combinations, two drug combinations and mono-therapy (one drug).
The RCM case management team collaborated closely with Lana's treating team, providing the information they needed to change course.


When would I call Rupert Case Management (RCM)?
With RCM membership, you are given 365-day access to the RCM multi-lingual advisory office. As a member, call when you or a family member receive a diagnosis and want highly-expert guidance, second opinions, advocacy and more, or when you're at a loss as to how to find an appropriate solution to a physical and/or mental health problem.
Membership provides a detailed intake, a case review, and an action plan by RCM highly advanced professionals and guided access to best-in-world a la carte services.


Best Practice Tip
In recent years, benefits plans have become an important factor in employee satisfaction because they deal with the growing challenges of mental health and critical care. The best practice is to have a Health Spending Account with concierge healthcare services. This way, you can write off medical-related expenses with a program that supports employees and their productivity.
Note: RCM does not replace your family doctor and is not an emergency service.


Rupert Case Management Inc. has been the established leader in healthcare advisory and management needs for more than 25 years. To learn more about RCM for mental health management or getting a second opinion, sign up for their webinar where they explain more on their services and costs: