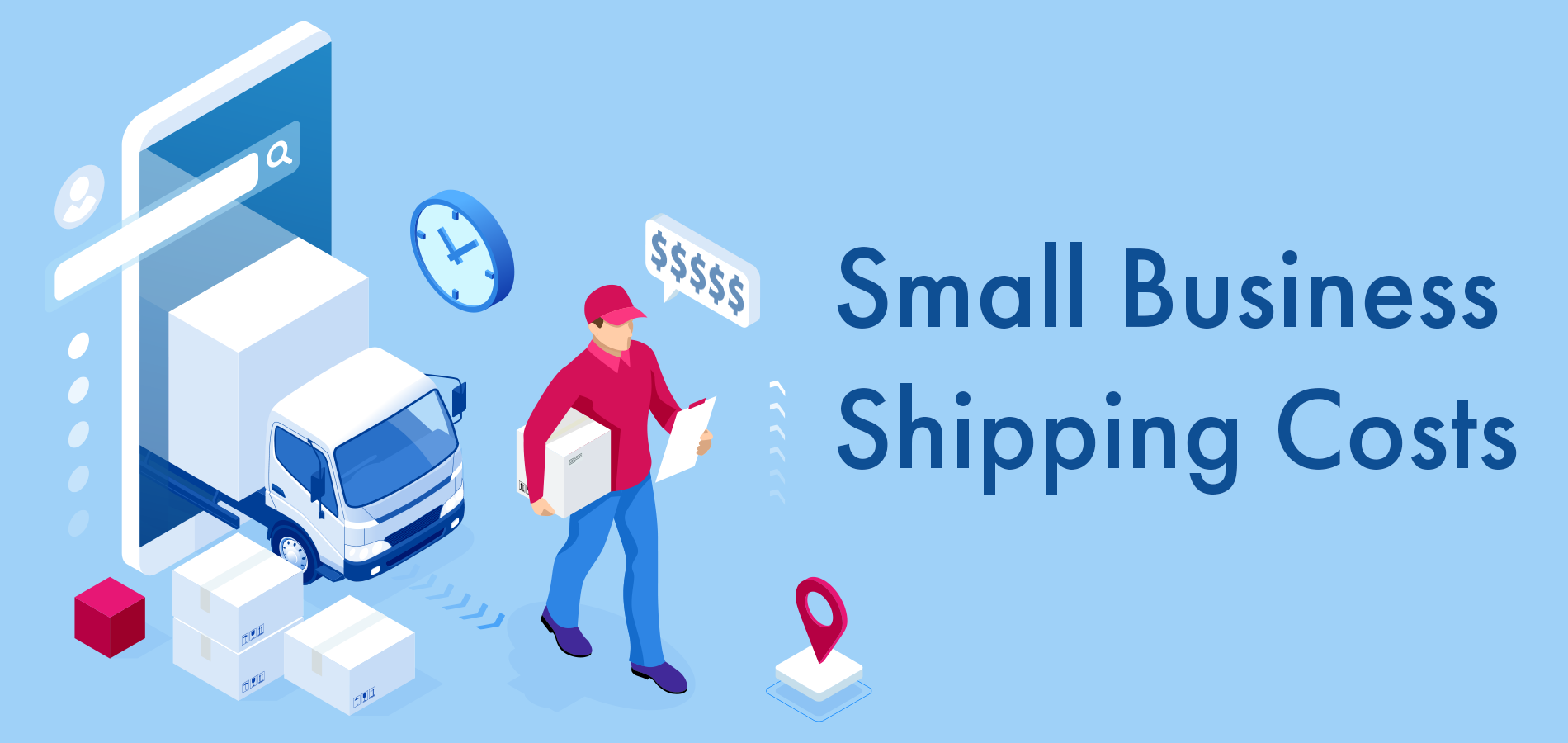 Shipping costs can vary based on factors like packaging, weight, sizing, and the product itself. Based on these variables, you want to pick a provider who will be both affordable and timely. In Canada, our most popular shipping providers are Canada Post, UPS, DHL, and Fedex. These companies all offer small business programs which you may be applicable for. Also, many eCommerce website platforms (such as Shopify) offer built in integrations to help with your shipping needs.

What impact shipping costs?
For any eCommerce business or a company that frequently sends out shipments, shipping and handling expenses can be a significant cost. It is important to know the weight and measurements of all your products to streamline your shipping costs. For example, a clothing retailer may have different models, with various sizes in each model. Shipping costs will vary based on the previous factors, packaging, and also the destination country. If you have stores in several different locations (dispersed across provinces), then the cost will vary based on original destination too.


Which shipping provider should a small business use?
In most cases, Canada Post will be the most affordable and cost friendly. However, there are exceptions if you are shipping heavy packages (over 1kg). Rates can change often so it is best to go into a provider's physical location (or website) and get rates for all your various products (based on weight, packaging, and size).
As an example, here's a small business program by Canada Post which offers discounts for small businesses.
UPS, DHL, and Fedex can come in handy when you need express or on time delivery. They offer options such as one day deliveries across the world. However, you can expect high prices for such options, $50 and up for international.


Choosing a shipping strategy
The typical business passes the shipping costs onto the customer. You don't want to overcharge on shipping and that's why knowing close estimates for shipping costs are imperative.
Small businesses may be tempted to offer free shipping as a way to create incentive for sales. However, this isn't always the best solution. Many larger businesses can get away with this because it is built into their product cost. However, small businesses should look to their own customers to see what matters most (free shipping, quality, fast shipping, or some other factor).
It is a common strategy to offer flat rate shipping within a country (for example, separate shipping based on local, domestic and international). This helps the business streamline their shipping costs and also provides a consistent pricing for customers based on location.
Some eCommerce websites link directly to shipping providers for real time rates. This lets the buyers choose what works best for them. Nowadays, most eCommerce website builders come with tools that can get your shipping and handling done. That doesn't meant you can sell the product and hand it off for someone else to do. What it means is that platforms offer post shipping confirmation emails, tools to create shipping labels, tools to calculate your package costs, and more.
In some situations, a well established business may choose to go with a third party shipping service to deal with all shipping and handling. There are pros and cons to this method. In exchange for time saved, this service can be costly. At the same time, the personalized aspect of packages will be hard to maintain in a packaging facility. Another benefit of this method is the potential to save on shipping rates due to the sheer amount of orders going through.


Small business shipping tips and tricks


Tracking
It is highly advised to use (at the minimum) tracked shipping to protect the seller but also increase customer satisfaction. A tracked package lets the customer know a package is on the way and gives them a live time frame of when it may arrive. At the same time, it provides proof of delivery which protects the seller from potential scams. For high ticket items or items with high value, you will want to include a signature request so that customers cannot claim someone else stole the item upon delivery.


Insurance
Always get insurance for any product you will regret losing. Most providers offer free insurance up to $100 in value. In the event that a package is lost in transit, it will be the responsibility of the sender to get their money back and not the buyer. This is where insurance comes into place.


Fragile items
You can expect to pay higher handling fees in the event that you are shipping fragile items like fine china, glass, or anything that requires greater care.


Labels (and Printing Labels)
When it comes to labels, many small businesses start writing by hand and then bringing it into the mail office to pay for shipping. While it does the job, it is neither time conscious nor scale-able. Furthermore, hand written addresses and other details can lead to errors.
It is more effective to visit the shipping provider's website and enter in your details online. After, print your label through the shipping provider's site (Canada Post, UPS) or a third party label service (PayPal, Shopify Shipping).
The printed label will include a filled customs form and essentially require no extra hand writing. All that's left is to bring the package to the provider's post office. In most cases, you pay for the label at the same time that you print the label. The added benefit is a discount as most post offices are franchises and charge a fee on top of the shipping itself.
To save even more time, you can buy a Thermal Label Printer to print out labels with a sticky backside. Otherwise, you can print on normal paper and use tape to attach the label to the package.


Packaging options
For small businesses, shipping costs are usually out of their control. Many factors can impact the expenses of a shipping provider such as transportation, labor, and the law.
However, one thing that companies can control in their shipping expenses is the packaging.
Besides the size of the package, weight and material are two other factors that heavily impact the cost of shipping. For example, choosing poly mailers is cheaper than a cardboard box because they weigh less and also can be compressed down to fit the product. When paying for shipping on a cardboard box, you are paying to ship based on the dimensions of the box rather than the product itself.
When choosing a package, you must know the exact size of your product. Any wasted space between the sizing of the product and package will lead to unnecessary weight, which is added cost when shipping.
Discover how to save on personal medical expenses through your business:
Related reading: