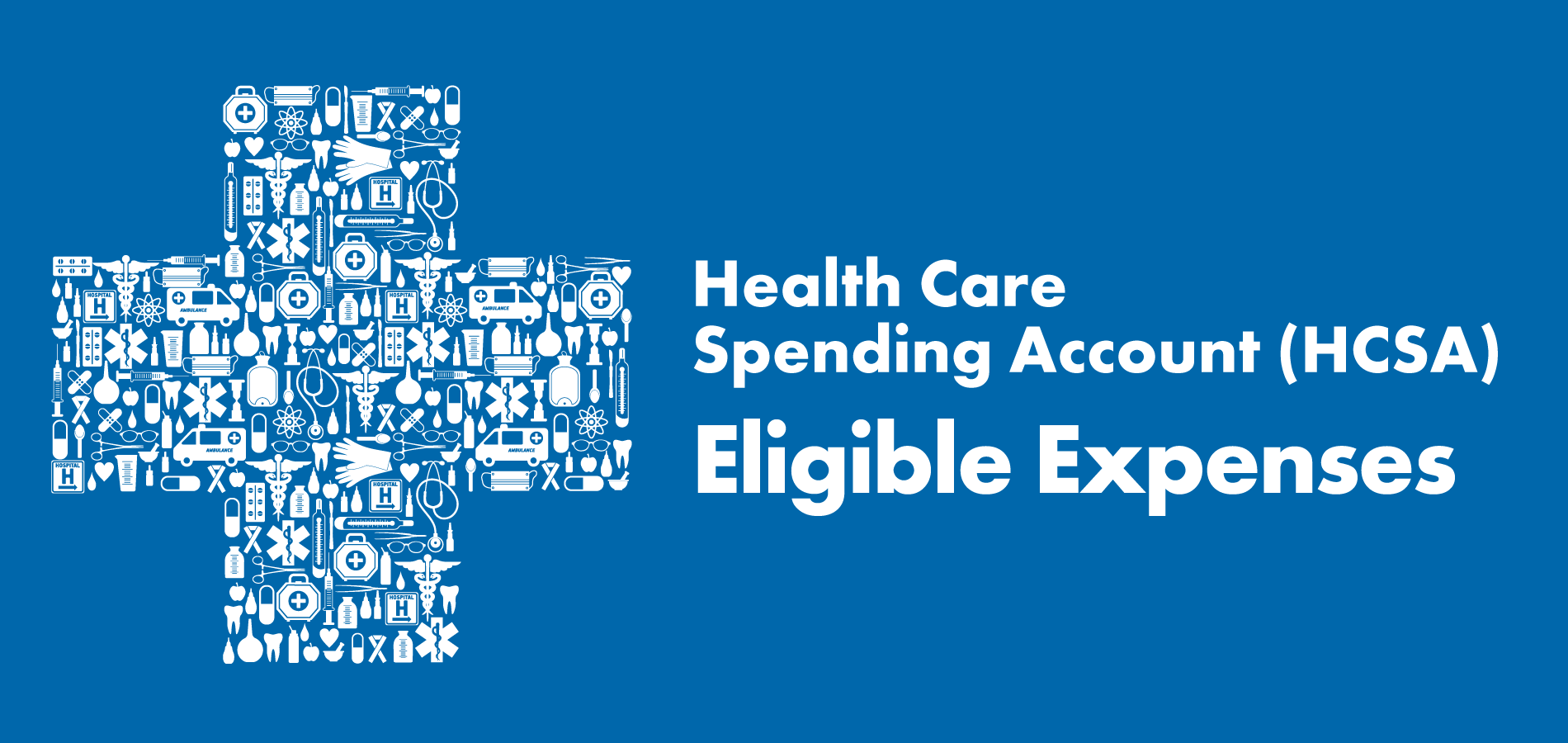 Health care spending accounts (HCSAs) are a versatile tool for small business owners. While following the guidelines set forth by CRA, they cover a wide variety of expenses including vision, dental, paramedical, and prescription drugs. In this article, we cover the 5 most commonly claimed items and provide a full list of health care spending account eligible expenses.
---
Unlike typical health insurance plans, a Health Spending Account offers 100% coverage on eligible expenses. There are no premiums, restrictions, or deductibles. The statistics below are based on Olympia Benefits claims from the past 20+ years.
1. Dental
Dental expenses are one of the most common and also one of the most expensive categories in healthcare. Almost 50% of all claimed HCSA expenses were in the dental and orthodontics category. You can claim expenses like regular checkups, dental implants, root canal treatment, and more. In addition, you are able to claim 100% of your dependent's dental braces
2. Vision
Approximately 10% of claimed expenses were vision related, including items like contact lenses and solution, prescription sunglasses and even big-ticket items like laser eye surgery. The coverage through the HCSA would be 100% unlike most insurance plans.
3. Private Health Insurance Fees
A Health Spending Account can work in conjunction with a health insurance plan (if you or a spouse chooses to keep insurance). Premiums contributed to health insurance and expenses not reimbursed by the insurance plan (ex. co-pay) are both eligible expenses in a Health Spending Account. These types of claims accounted for about 8% of all HCSA claims.
4. Prescription Drugs
Prescription drugs can be a big ticket item for some clients. As these costs are typically expected on a yearly basis, the ability to claim these on your HCSA is a great cost-saver. This would include equipment used to treat diabetes or other medical conditions.
5. Massage Therapy and Physiotherapy
Consultations and services provided by licensed massage therapists and physiotherapists are covered by a HCSA. This category is becoming an increasingly popular one due to the focus on physical and mental wellbeing in the workplace.


In short, a Health Spending Account covers many popular and expensive medical expenses. There are many exceptions that can also be eligible.


Download the full list: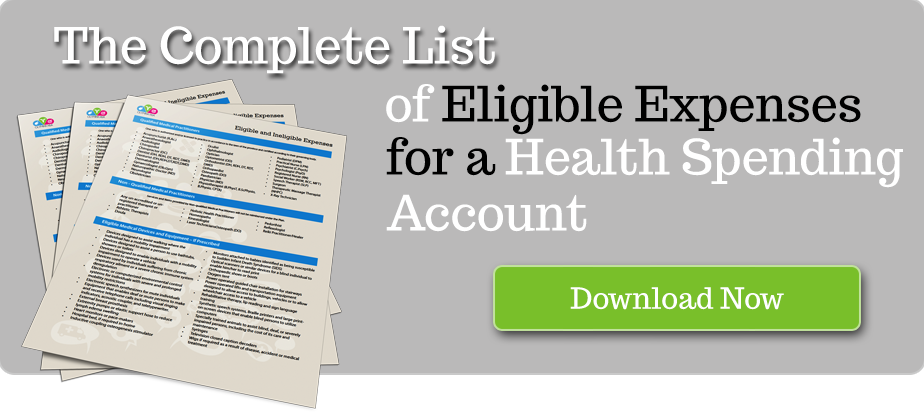 Besides the listed expenses above, some medical expenses are eligible on a case by case basis. If the service or product is a medical requirement, then ask for a doctor's note and in most cases, you will qualify for the claim.
Get all the info on Health Spending Accounts with our

FREE

Guide:
Do you have arm's length employees? See the employee benefits guide:
Related reading:
Common misconceptions about Health Spending Account costs in Canada