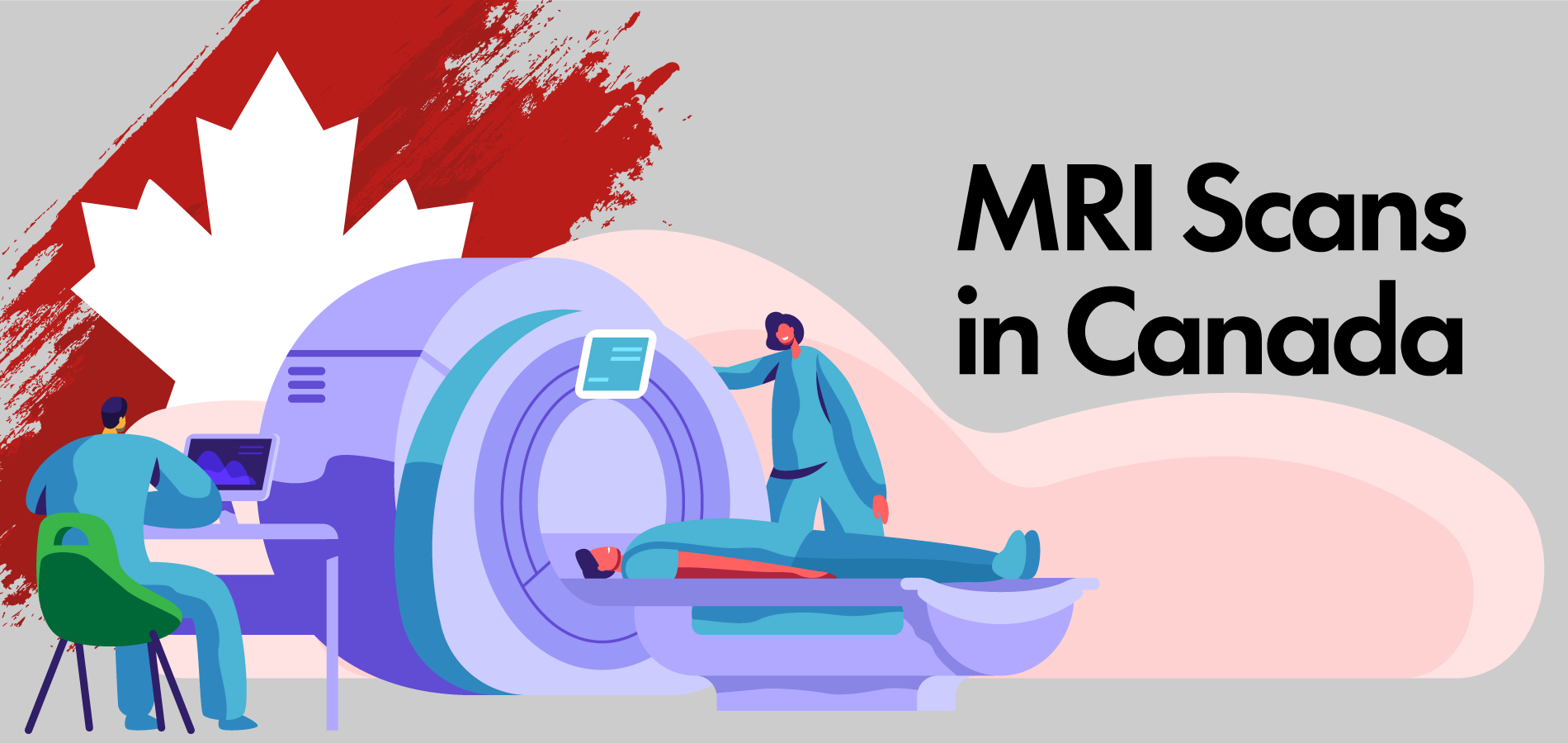 The public healthcare system in Canada provides a great service to it's citizens. However, it is not without its problems. Some Canadians face lengthy wait times for specialized services such as an MRI. This is where private clinics can fill the gaps.

What is an MRI?
Magnetic resonance imaging (MRI) utilizes radio waves and a magnetic field to provide medical professionals with a detailed view of the body. It is a form of medical imaging often used for identifying broad issues related to the brain and skeleton.


When should I get an MRI?
An MRI is particularly useful when a doctor requires more information:
tumors
strokes
neurological diseases
brain/head abnormalities
spine or spine related issues (particularly those with lower back surgery)
soft tissue and anatomical structure on joints
solid organ (kidney, spleen, pancreas, etc.) issues
For more detailed info, visit http://www.canadadiagnostic.com/services/mri/


Is an MRI safe?
Yes, an MRI is non invasive and does not use ionizing radiation.


Public vs Private MRI Clinic
The public healthcare system in Canada covers MRI services but you can expect lengthy wait times. Some Canadians have been queued for months to a year or more to get a public visit. On the other hand, private clinics offer the same service with appointments available within weeks, however, expect things to get pricey.
The key factor to determine which is right for you is quality of life. Will waiting for a public visit affect your condition?
Regardless of public or private needs, one must seek approval from a licensed health care practitioner. Each province has its own policy regarding private MRI facilities. For the most updated information, check with your health care practitioner.


How much does a private MRI cost in Canada?
A private MRI can cost around $500 to upwards of $1000 depending on the initial area scanned and each additional area. Most appointments average at 30 minutes to an hour.


How can I save on private MRI costs?
Note: Health Spending Accounts are only for small business owners. The METC is available for everyone.
Medical expenses are an eligible expense inside a Health Spending Account (HSA). The cost of the private MRI and related expenses can be deducted as a pre-tax expense through your corporation. A Health Spending Account is a cost-effective plan specifically built for small business owners to reduce their medical expenses. It turns 100% of after-tax personal medical expenses into before-tax business expenses. To see how much you can save, check out our HSA calculator – simply input your income, yearly medical expenses, and province.
A Health Spending Account is not just limited to MRI-related expenses. There are all types of eligible medical expenses. See the full list of eligible Health Spending Account expenses.
If you are not a small business owner, consider the Medical Expense Tax Credit.


Download the

FREE

Beginner's Guide to a Health Spending Account:

Related Reading:
Types of Hearing Loss, Treatment, and Hearing Aids in Canada
Sources:
https://torontosun.com/news/local-news/private-mri
https://canadadiagnostics.ca/services/mri/
http://buffalomri.com/canadian-patients/
https://www.bcliving.ca/mri-scans-waiting-for-public-health-care-vs-paying-for-a-private-mri-clinic