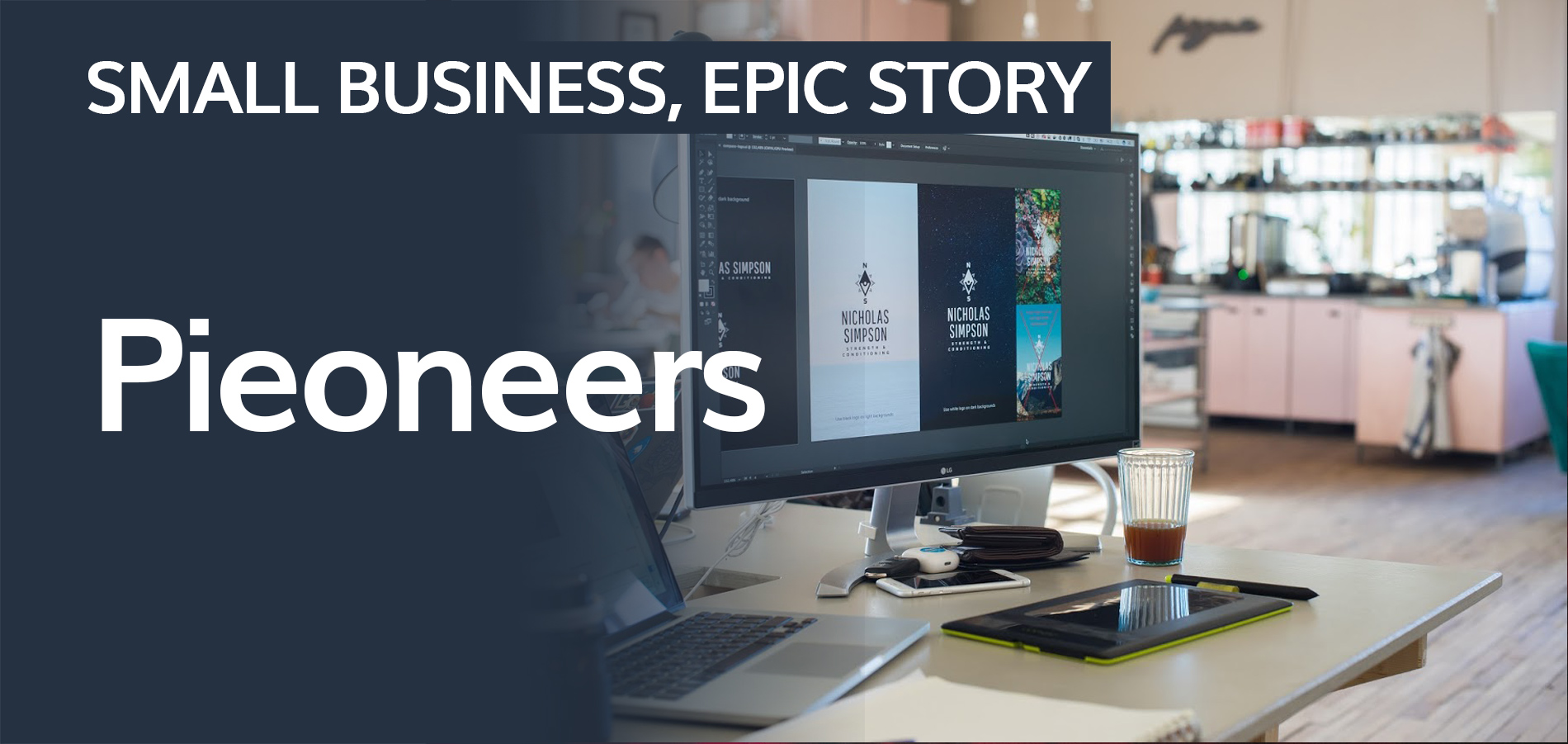 Share your small business story by tagging your posts with #SmallEpic on social media!
---
Small Business Epic Story - Pieoneers
1. Tell me a little bit about the story behind your business.
I've been working in the IT industry for more than 15 years now. Prior to IT, I had significant experience working at advanced startup companies, one which was based out of Menlo Park, California. We were making something ahead of our time. While working on the marketing and management side, I had experience coordinating 5 different teams simultaneously and reporting to execs. It was a fun experience to see a startup go from small to big.
With the financial crisis in 2008, many companies went out of business because investors were hesitant to give cash to even fast growing startups. After the startup shut down, I started working at a software consulting company. This was the time when I was able to see and compare the two worlds of making something in-house and helping businesses launch as a development partner.
I went to try and make it real. At the time, I had a colleague who shared these thoughts. In 2009, we had the idea for Pieoneers. We both left our jobs to start Pieoneers. Being able to do something you think is right and get immediate feedback from clients is the most satisfying. We have been here for over 8 years now.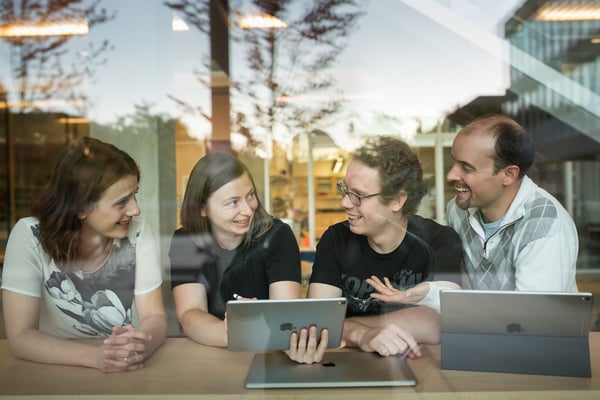 2. What is the message you want to get across with your business?
Focus on your customer. It's true for all types of business whether retail or B2B. It's important for us to focus on our customer. This involves lots of proactive thinking.
3. Which business or person inspires you?
There are quite a few people who have really inspired me. There are two kinds; idea leaders and people who organize others well. Elon Musk is able to organize people around his vision. It's not like he had all the ideas, but he was able to inspire people and bring them together. He made it happen. There are other types of leaders who generate the ideas. Steve Jobs is one. He had the initial product design, features and interface. As he went on, he learned to organize people. I think of myself as more of the organizer while our CTO, Andrew, brings the new technologies.
4. How many employees?
We have a core team of 12 people. Including the extended team, we total 25 employees. The core team works on a full time basis, on all projects. The extended team helps on a project by project basis. Our team is completely distributed.
We used to have an office in Vancouver for a few years but found that 80% of meetings occurred in the office. This caused the extended team to feel left out. We changed the model and cancelled the office completely. Now our employees can work from any location they want.
We use shared office space, university space and meeting rooms when needed. The tedious commute, expensive food, and parking costs were replaced by more productive work time, better food, health and quality time for all team members.
5. What makes your business unique / stand out from competition?
We do interface design, branding, mobile app development and web design. The bulk of work (80%) can be identified as design and software development work. What really makes us different is the other 20% of work which is product development.
Whenever we have a new client, they say what they want and ask the price. We ask the client about their customers. Not all people expect these questions. We take a lot of care understanding what our clients need, not just what they think they want. I think of the box as the client's expectations and view. We think outside the box. We must make them interested to stay. Before any development, we must be asking the right questions.
We have a phase called "Game Plan" to ensure we ask the right questions and find the answers. This phase can take 3 to 6 weeks. It is a very intensive process. We have customers from New York and San Francisco coming to work together with us for a week. Or we would fly out and visit them whenever there is a need.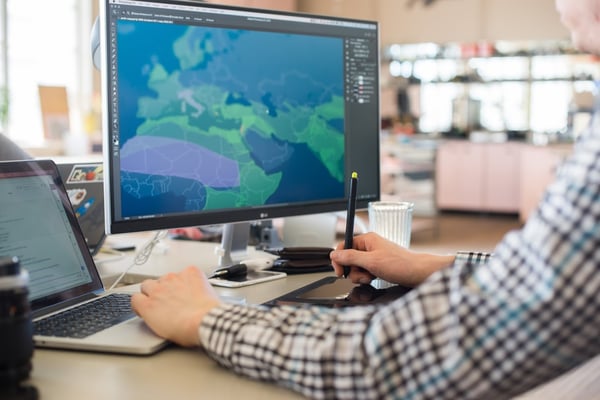 6. What is something that most people don't know about your company?
When you are working with a software company, you are still working with humans who have passions and interests. Our team has individuals with various interests from car racing to skiing. Despite all that variety, one thing that brings us together is an appreciation of the work we do. All our employees love what they do. We have schedules that are flexible. You can live in a different time zone as long as there is sufficient overlap for meetings. You have freedom as an employee.
7. On Success / Accomplishments
The accomplishments of our projects and their impact on our clients. One of our clients was originally a small company backed by two founders – Gamesheet Inc. It is a game software for hockey leagues. Now, they are one of the major players in the North American market. Gamesheet also partnered with one of the largest hockey leagues in Canada. They are a massive success story.
We've also worked with Bulova – one of the largest watch making and retail businesses, University of British Columbia (UBC) and London School of Economics on a Wikipedia-like database for religious and cultural data, and Seaspan – a cargo shipping company from North Vancouver.
I always feel excited to see a business of any level succeed as long as their purpose is to make the world a better place, from the health consultants sharing their Olympic experience with the regular folk, to inspired entrepreneurs on a mission to make email newsletters an easy and uncluttered experience for business owners, to a Stanford professor studying and improving happiness at workplace.
8. What is the single most important decision that contributed to success?
Switching to a completely distributed work process (work from any location) was the hardest decision. We've always used a hybrid model with distributed communications but it was hard to keep finding the balance between communications. People in the office would invest their time into small talk around coffee and lunch. The extended team members felt neglected despite being an invaluable part of the team. As a result, we changed to a completely distributed office. It took us about 12 months to figure out the proper tools and timing.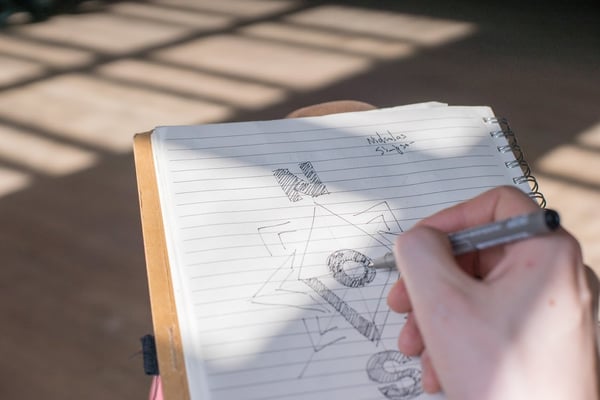 9. What is the biggest obstacle you have faced while running the business?
There are never huge obstacles. We face recurring challenges such as how to improve our distributed team communication. Technology is always a restricting factor, however, the Internet connectivity and software are improving constantly. When we started in 2010, we began as a web development company mostly relying on Ruby on Rails and Python, Django.
Starting in 2012, the big wave came around mobile apps, so we started working with iOS and Android apps. Even now, the new changes in technology, motivate us to always be on the technological edge and looking slightly ahead of time. Our current technology stack is Modern Web. We use JavaScript for any type of rendering, on the server (Node) or on the client side (in the browser). What this translates to for your customer is a fast enjoyable experience where the application pages open quicker. And for your business, this translates to better indexing by the search robots, thus a higher chance of being discovered on the search engines vs your competitors. It is important to note, that the new stack allows for your application to scale, partially thanks to clusterization we provide through Kubernetes.
10. How do employee benefits fit into what you're trying to achieve as a small business owner?
Yes – it's very important. This is the additional benefit to complement a distributed work process. It helps any person create their own work-life balance. As a parent and a business owner, I believe it's important to allow individuals to decide their own priorities and invest their own time. It's important to have your mind working at an optimal level. You don't have to be stuck in a traffic jam or rush to pick up your kids. When you remove these stress factors, your life and health improves.
11. What's next for Pieoneers?
Really focusing on the 20% of product development and the game plan. It tailors to the client and their consumer's needs and pains. This is where most of the value we deliver actually happens. It helps our clients identify their market opportunities.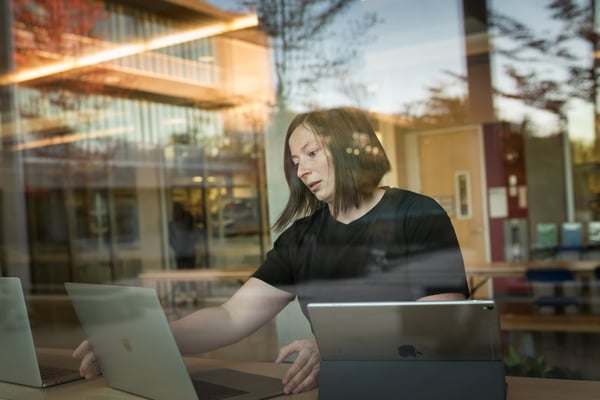 ---
About Olena
12. What is one thing you find to be true that most people would disagree with?
Most people think that making a vehicle economic in terms of fuel consumption is something good for the environment (i.e. electric cars), but I'm thinking that extending the life of the vehicle is a lot better for the environment because there is so much energy consumed in production and then recycling. Instead of a new car every 5 years, what if you could use something for 20-25 years?
13. How do you recharge when you are feeling drained?
I recharge when I go outside with my kids or just spend time outdoors anywhere. In terms of health, the most helpful is yoga.
14. If you could time travel back to the first day working at your business and have 15 minutes with your former self to communicate any lessons you've acquired, what would you tell yourself?
I would say to keep going and be bolder. Don't waste time on any doubts. Just keep going and do what you believe is right.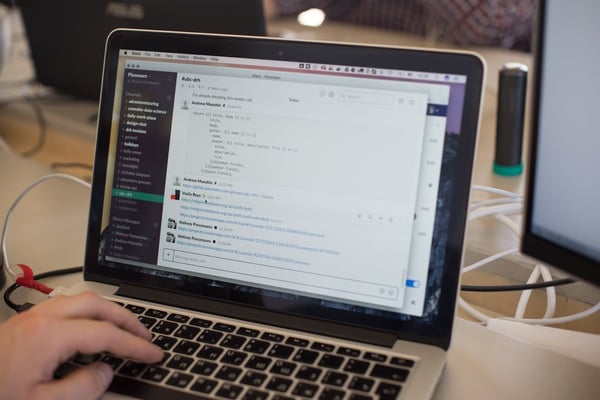 15. How do you divide up your typical day (in percentages)?
My day starts early, with the younger children, at 6AM. I work from early morning to noon. From there, I get home for the kid's nap time. In the afternoon, it could be time outside. Then I would be finishing work in evening.
At work, 2/3 of the time is project work and meetings with clients or employees and 1/3 of the time is organizational and admin tasks or the financials.
16. If you were to do some business venture again, what would you choose?
I wouldn't start anything now as I am focused on Pieoneers but if I had to choose, it would be a business involving workspace such as a co-working environment. Maybe something like a network of small tiny workspaces spread out across multiple locations not just downtown, possibly a franchise business. A third space outside your home or office, but near your neighborhood.
17. What is your dream collaboration?
In a general direction, it would be working on something around human health on a daily level such as their sports activities, food, and sleep. I'm becoming more interested about what people do on a daily basis, especially being in a software business and on the computer for many hours. We would want to work with a company that looks at health as a whole initiative.
Stay updated with the #SmallEpic and be entered to have your business featured: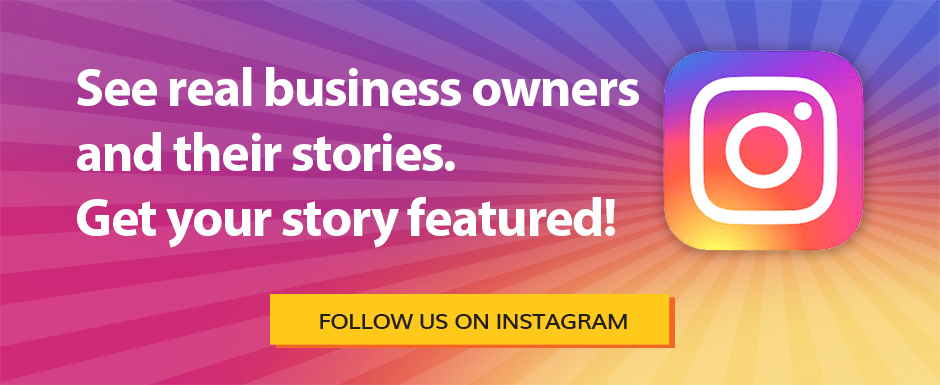 To see more great photos of Pieoneers, visit our Instagram or click the social media icons below.
And remember, tag us in your photos and thoughts using #SmallEpic. You could be featured next!
If you have any questions, contact Olympia Benefits.
---
FAQ
What is Small Business Epic Story?
Read the next feature business - Master Chocolat
Read the previous feature business - Calgary Sport & Social Club
---