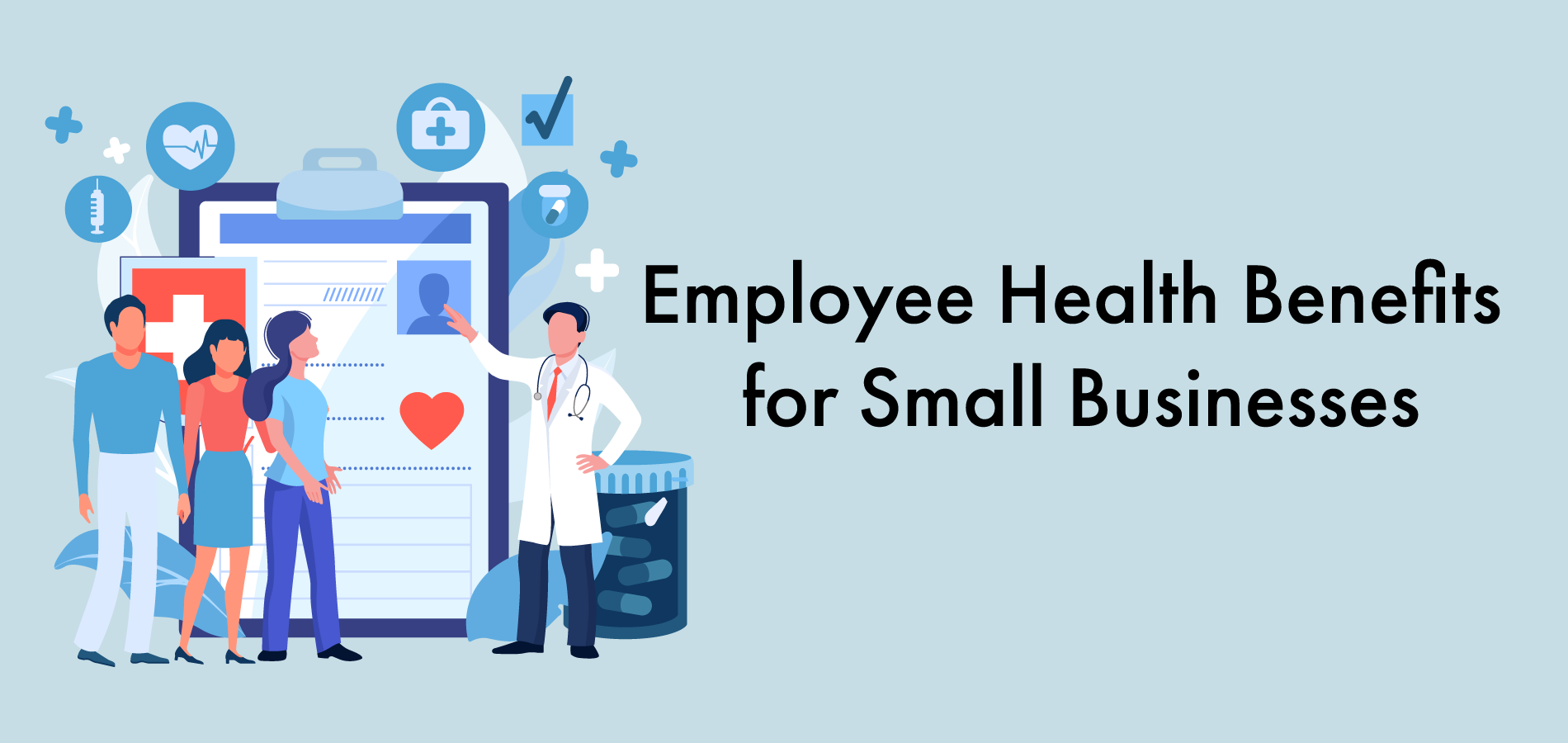 Understanding the health benefits landscape is important for a small business to remain competitive and relevant. Employee health benefits can be just as important as salary and wages. This article explores health benefits and their importance in the small business environment.
What are employee benefits?
Employee benefits are non monetary compensations provided to employees on top of their salaries and wages. There are 5 different types of employee benefits for a small business.
What benefits do employees want most?
According to Robert Half, after salary, health benefits are the most important to employees. Unfortunately, small businesses often do not offer health benefits. Only 24% of Canadian employers with five to nine employees offer health benefits compared to 72% of employers for a business with over 50 employees.
What are employee health benefits?
Employers sponsor a health benefit plan for employees that include extended health and dental coverage for expenses not covered by a provincial plan. There are two types of plans generally offered by employers – traditional premium based health insurance and Health Spending Accounts (HSA).
The main reasons for having a health benefit plan are to support employee health and productivity, bring peace of mind, improve attraction and retention, and protecting employees from financial burden.
How do small businesses get benefits?
Typically, a small business will receive their benefits from an insurance company or through a third party administrator.
How many employees do you need for small business health insurance?
Most health insurance plans will require a minimum of 3 employees. An HSA only requires one employee.
Are small businesses required to provide health insurance to employees?
There are some legislated benefits which an employer must provide, specifically:
Employment Insurance (employee and employer must pay into this)

Canada Pension Plan (employee and employer must pay into this)

Workplace Insurance Coverage (requirements and premiums for this coverage vary by industry)
However, any additional benefits, such as health insurance, a dental plan or life insurance, are at the employer's discretion to provide.
Further examples of benefits an employer may choose to provide include:
Retirement and pension benefits

Termination benefits

Disability, sickness and accident benefits

Life insurance

Flexible work arrangements

Education and training
Does an employer have to offer health insurance to all employees?
Traditional health insurance plans are offered to all employees as a group. An HSA can be offered to specific classifications of employee. Not all classifications (employees) must be included in the HSA. However, at least one classification of non-shareholder must be included.
Why is health insurance important to employees?
Peace of mind is an important factor for employees when it comes to their health. They want to be assured they can properly maintain their health. A healthy employee is less stressed and more focused. Employees will feel protected, have an improved sense of well being, and be more productive with the right benefit plan.
86% of employees agree their health benefit plan is an important factor when deciding on a job offer and 71% agree a health benefit plan is a strong incentive to stay with an employer. 93% of employees like having a Health Spending Account.
These numbers suggest employee health benefits are not only important but essential when it comes to satisfaction and well being.
How much do employee health benefits cost for a small business?
Costs for a traditional health insurance plan will vary widely. Cost containment and predictability are difficult to achieve under this type of plan. For a Health Spending Account, the costs are more predictable and easier to understand. There is a fixed administration fee, usually around 10%, that is applied to employee claims. The average full time employee in Canada would receive approximately $2,000 per year in their Health Spending Account. For a business with 10 employees, the cost would be $20,000 plus 10%.
Do you own a small business? Consider exploring a Health Spending Account and getting cost containment with your benefit plan.
Are you an incorporated professional? Use an HSA to pay for personal medical expenses through your corporation.