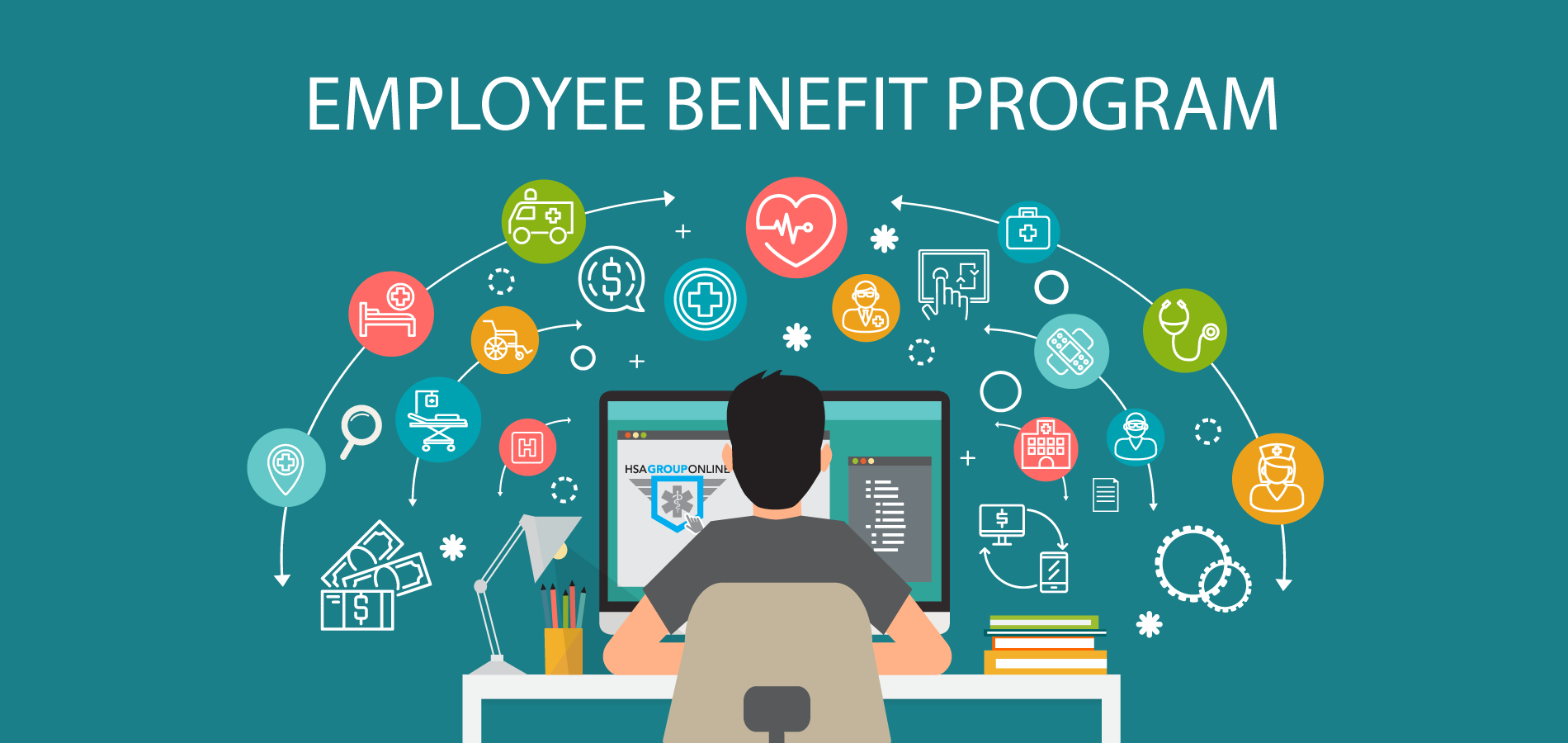 Invest in your number one asset - employees.
As a company within the financial services industry, we see increasing changes happening across the sector in not only insurance but also benefits. Paired with over 20 years of helping small business owners, we hope to guide you on your benefits journey.
Most beginners make the crucial mistake of trying to create a cookie cutter solution. In today's world, big business knows that benefits equals customization. It simply doesn't make sense to lump all employees into one category. Each employee is unique in their own way when it comes to benefits like health and dental coverage or company culture. Discover how you can design an inclusive employee benefits program and keep costs affordable:


1. Figure out what matters to employees
Want to survey employees? Check out these 7 steps.
Consider your workforce demographics
Are your employees generally older or younger? Do they share commonalities in their daily commute or eating habits? Many companies have already determined that millennials share very different values than baby boomers. Several studies found that millennials prefer flexibility and wellness over job security. While this might not be the case for everybody, an employer must look to the needs of their workforce.
Look externally
Compare your company to its competitors. Try to learn what other companies are offering. See what people in your industry look for (in terms of benefits). Are they looking for gym memberships or a flexible schedule? This doesn't mean that you shouldn't have both, but think about the typical routine and lifestyles of those working in your industry. Are they looking for year-end bonuses, flexible schedules, personal days, or a flexible health and dental plan?


2. Determine your budget
Employers often watch their budgeting closely when it comes to overspending, but what they often forget to measure is the cost-efficiency of a plan. Are employees utilizing the plan? Is the company paying unnecessary costs? The type of plan and provider can significantly impact your return on investment (ROI). Did you know that approximately 40% of your health insurance premiums (and associated costs) go towards administrating and marketing the insurance plan... as opposed to your employee for their medical costs? What if you could be getting the same value but saving on those 40% costs? That could add up to tens of thousands saved in a year, and much much more over a decade.
In 2011, employees were receiving $0.74 for every $1.00 paid to the insurance provider by the employer. With a rising disparity, it is typical for current day employees to only get $0.60 back in every dollar that an employer gives out.
The amount an employer should allocate to the benefits plan depends on many factors:
Which employees will be covered (PT? FT? Contract?)

How much can you offer to each employee?

Will you provide different benefits depending on the employee's roles?

What was the overall total budget provided for employee benefits spending?


3. Identify Important Employee Benefits
Health and Dental Coverage
A Health Spending Account (HSA) is a great way to provide flexible benefits with 100% certainty that the employer budget will not be exceeded. Budget certainty, clarity and control makes an HSA a top choice for an employer sponsored health and dental plan.
A Health Spending Account (HSA) is a simple tax-free arrangement to reimburse an employee for health and dental expenses.
The employer determines the amount of benefit to provide each employee

Employees submit their receipts to the administrator who verifies eligibility and directly reimburses the employee

All eligible health and dental bills are reimbursed up to the benefit limit set by the employer
A professional administrator (such as Olympia) manages the plan

The administrator stores the information about the claim (which is accessible by the employer and the employee)
Company Culture
Every company has a unique identity. Utilize your benefits package to shape your brand.
You can't see company culture, nor can you hear or touch it, so why is it so important? Company culture is intangible, and to no surprise, most businesses ignore it.
Company culture starts with you, the benefits manager.
Benefits like off-site social events or gym memberships promote cross-departmental collaboration and team-building. These are things that your employees come to share. It builds back on your brand image in the eye's of your stakeholders.

Here are some ideas for shaping your culture:
Training seminars / Skill development

On-site / Off-site social events

Yearly or re-occurring reviews and job feedback sessions

Collaborative spaces / Office arrangement

Lifestyle perks (gym membership, wellness spending account, free yoga sessions, boxing)

Breakout rooms (napping, ping pong, video games)

Free lunch or snacks

Company car?

Telecommuting options

Flexible schedules

Company policies

Mentorship programs

Volunteering

Unlimited unpaid days

Ergonomics

Flexible dress code

Retirement plan /

RRSP matching programs

Overtime pay
These may seem insignificant individually but make a great deal of impact when paired together. For example: strict work hours, closed office doors, and no telecommuting options versus flexible schedules, open office environment, and telecommuting available. What kind of company culture do you imagine when you compare these two options? One sure seems strict and rigid. How do you think their customer service would be like? Or maybe their products?


4. Tips when working with agents
Employers often stumble across financial agents when looking for employee benefits. Be wary that they may work based on commissions. Be sure to thoroughly research and understand a plan before signing up. There is a lot of expert advice out there, but also an equally alarming amount of misleading information. Work with someone you trust. Consult with an experienced friend.


5. Create an on-boarding

process
Awareness is key to maximizing your return. Once employees are aware of their benefits, make them easy to use. Here are some tips for implementing your program:
Provide easy access to any claims forms

Automatic employee enrollment

Instructions, policies, and guides to setting up a benefit plan (when can an employee start claiming? Let them know.)

Dedicate a website page to explaining your benefits (this is a great way to showcase your benefits to candidates and branding too)

Information seminars (in person works great for on boarding)

Use a HR platform with payroll, benefits, and hiring

Enter employees in an organized database to keep track of financials and administrative procedures


6. Review your benefits plan consistently (yearly)
There is a greater focus on employee benefits in today's workplace than ever before. The benefits industry is one of the fastest growing and most competitive. Always be on the look out for something newer or better for the business. Nowadays, most things can be done online and easily implemented.
Don't forget: check job listings from competitors and see how you compare in terms of benefits and offerings.
Bonus: consult with your employees about their previous experiences with employee benefits. What did they like?


7. Tell the world
Is the benefits program going well? Congrats! Promote it on your website, job listings, and anywhere relevant.
A strong benefits program is a great achievement and will help in hiring and retaining recruits.


Discover what a Health Spending Account can do for your employee benefit program and how it works:
---
Related Reading:
Top 24 FAQ about Employee Benefits for a Small Business
5 Different Types of Employee Benefits for a Small Business to Know
Basic Guide to Employee Benefits for Non Profits