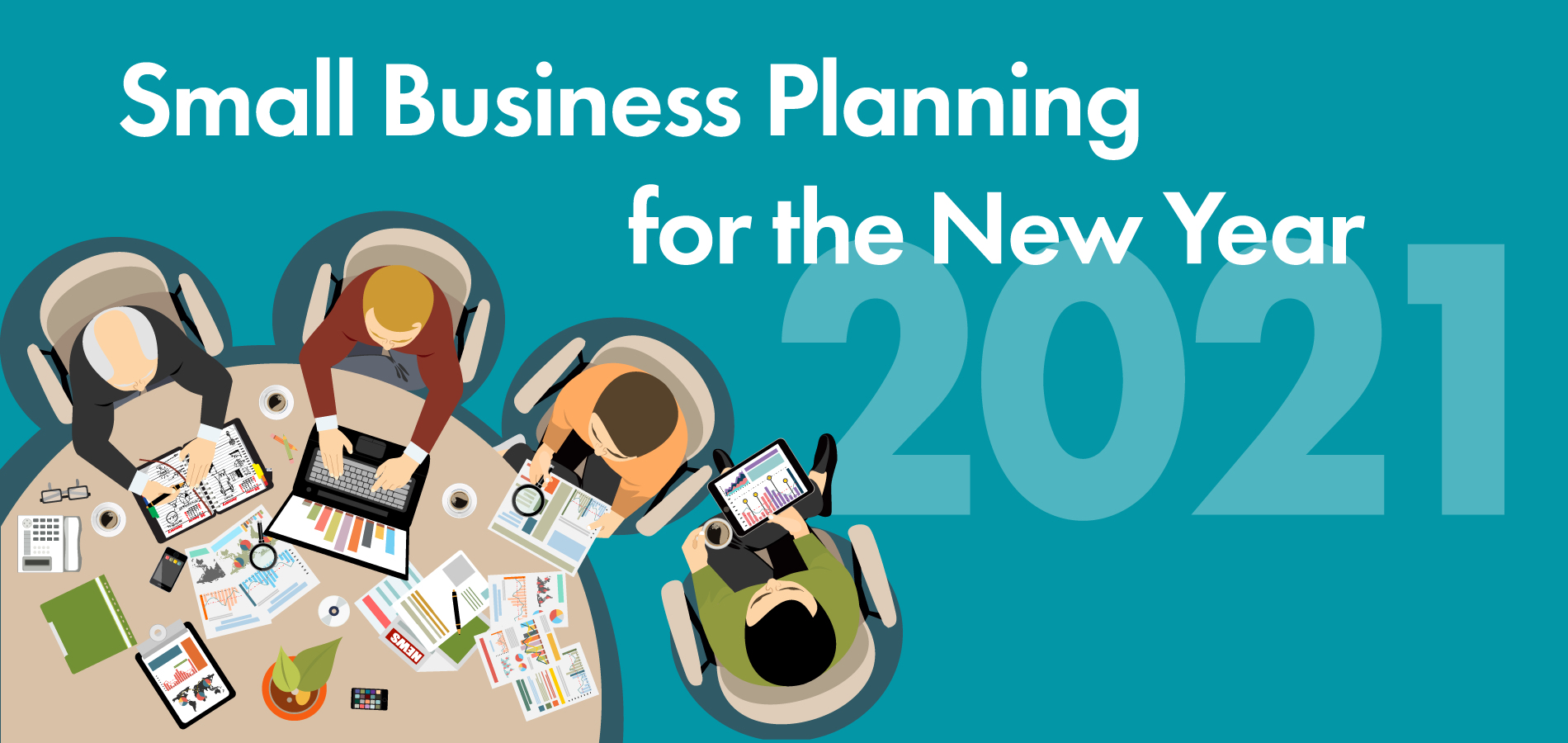 Despite a new year and a brighter outlook, 2021 will not be without its own set of challenges. As the global economy continues to make way toward recovery, businesses must still plan for the year ahead whether that is to regain some sense of stability or aim for growth.
---
Going online
With evolving restrictions and regulations for in person meetings, most businesses have built some online presence whether that comes in the form of online ordering and delivery for a restaurant, online goods for retailers, or virtual classes for gyms. The options are endless for any industry. However, it will require some creative thinking and an adaptive mindset. Here are some things you should consider when going online:
Who will you sell to? The same customers as your "walk-ins"?
Consider expanding to a different market to better fit your online business
Revisiting your marketing – trying online ads instead of relying on word of mouth
How to reach out to and maintain loyal customers through online means?
Budgeting
Due to an unpredictable business climate, many companies are facing financial pains. That's why budgeting is even more important in 2021. Looking forward, try to decipher some big-ticket items you are most likely to incur in the coming year. Plan and relocate resources towards paying for those big-ticket items if needed.
Looking inwards
Although businesses may be struggling, it's important not to forget that your employees will be having personal struggles in this time as well. And we all know that employees are the life and blood of any business. Work with employees to get feedback on how things can change for the better, not just internally but also suggestions externally. Planning for a small business not only involves goals for the business itself but also for the individual employee and how it can relate back to the business.
Keep up to date (on rules and regulations)
The name of the game is adapting. In our current climate, things are changing fast all the time. There are times when lockdowns will occur, be lifted, and then lockdown again. Staying ahead by planning will be imperative to adapting.
Planning for setbacks
Many industries have had setbacks and changes occur in 2020. Even if you are one of the lucky few to only be indirectly affected, you must account for your stakeholders who may be directly impacted. Planning in 2021 involves understanding delays and how it can impact your business, whether that means extending product development timelines or something simpler such as changing shipping policies on products. As the situation is always evolving, consider improving your communication with manufacturers, suppliers and clients to ensure planning remains accurate.
Look for opportunities to provide value
One such example is for online retailers to offer monthly payment options instead of one full payment. There are several providers that can integrate with your online shop to offer these types of options. Multi pay features are applicable to not only products, but also services such as virtual lessons and more.
Plan for multiple scenarios
With uncertainty lingering and hundreds of factors that could change, planning for more than one scenario is practical. It could be a good idea to plan for a best case, worst case, or most probable case in terms of factors like lockdowns or consumer confidence. Ultimately, choose the set of factors that most impacts your business. For example, for a hair salon, a worst case would be a 6 month or longer lockdown in 2021, as it is almost impossible to operate without in person meetings. Therefore, they should plan for various lockdown scenarios in the 2021 year.
Remain optimistic
Despite a rough 2020, things are looking up for 2021. Although it is practical to plan for a worst-case scenario, do not dwell on it and let you down. Aim for the best but plan for the worst!
Upgrade your Digital Marketing this year with our FREE guide:
Related Reading:
What employee benefits should you offer?
Design matters, especially to the small business world
The Ultimate List of Free Resources for Small Business Owners