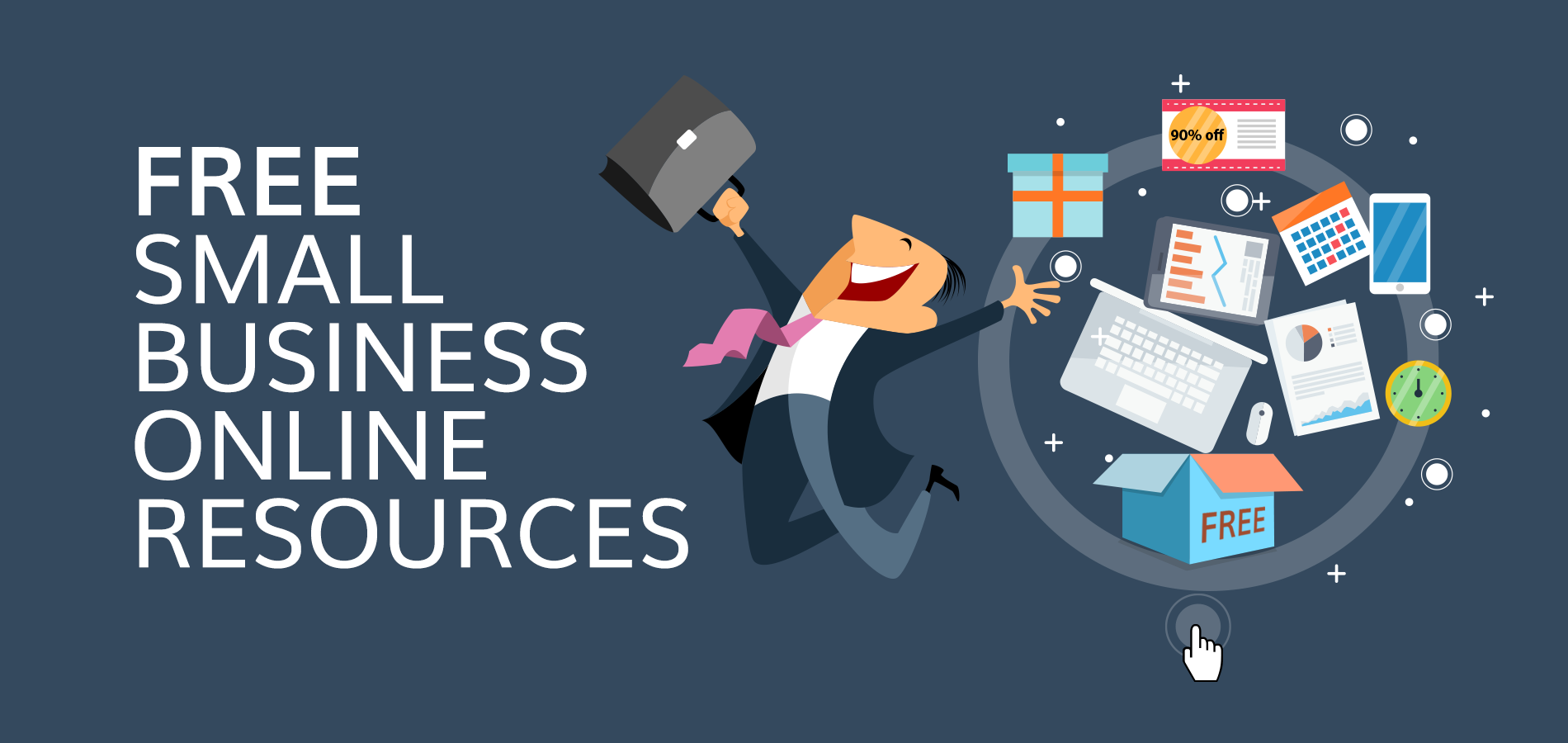 Small business owners are some of the busiest people on planet earth. It's easy to enter a routine of day to day operations and ignore "the big picture". However, spending a few minutes here and there to learn something new can never hurt.
That's why we've compiled the ultimate list of free resources for small business owners. Below, you will find access to some of the best resources for a small business owner, ranging from graphic design to customer service.
Everything that you needed to pay thousands to get 10 years ago, can be done for free on your own time.... in hours, if not minutes. Want to create a design-driven website with high quality graphics? Free with the tools below. Want to figure out how your website can rank better on search engines? Check below! Want to market your product to online customers. Done! Want to make your invoicing and customer service better and faster? Look no further.
We've saved you the burden of finding these resources, now it's up to you to make the most of them:
NOTE: This article will be maintained and updated on a continual basis as we find more resources.
Last updated: Oct 9, 2018.
---
Free Graphic Design Tools
Coolors – discover thousands of unique color palettes, combinations, and themes
Unsplash – access high quality user-submitted photos
Dafont – download fonts for free
Canva – design beautiful graphics
Gifdeck – turn your Slideshare into a gif
Gifmaker – turn your images into a gif
Pixeden – create jaw-dropping design mockups
Magic Mockups – similar to Pixeden
GIMP / Inkscape – awesome free alternatives to the Adobe creative suite
Place It – smart templates from t-shirts to finance logos
The Noun Project – download icons for everything
Fotor - online minimal photo editing
Free Website Development Tools
WIX - create your website with 100's of templates
Squarespace - same as above
Weebly - same as above
Jimdo - same as above
Shopify - same as above
WordPress – complex website builder with greater levels of customization
Window Resizer – test different browsing sizes for your website
Searchcode – search over a billion lines of code
Codyhouse – library of html, css, and js code nuggets
Hey Nishi - get inspiration for your new website
Free Content Tools
Google Trends – discover search trends
Fiverr – find services for about $5 (ex. logos, graphic design, music, etc.)
HARO - connecting sources and journalists
Free SEO Tools
Siteliner – crawl your site for common SEO issues (ex. Duplicate content and broken links)
Nibbler – test your website and social media scores
Moz – test website, keyword ranking and more
SEMRush – keyword research
Free Customer Service Tools
ZenDesk - freemium customer service tool
FreshDesk - same as above
LiveAgent - similar to above
Free Invoicing Tools
Invoicetome - create free invoices
Free Writing Tools
Grammarly - spell check add-on for Chrome
Free Legal Tools
Shakelaw - create, sign and send legally binding agreements in seconds. Free for personal use.
Free Collaboration / Team Tools
Slack - collaboration and communication tool
Google Docs / Drive – collaborate on documents online
Join.me (free trial) – present webinars, web conference tool
Free Marketing/Advertising Tools
Omni Convert (free trial) – A/B Testing
Facebook Ads - advertise on FB, Instagram, and it's partner sites
Google Ads - advertise on Google
Google Analytics - web analytics service by Google
UI Names – generate names for fake personas
HootSuite – manage and schedule your social media on one platform
Free Operations Tools
Paypal – payment processing tool
Stripe – payment processing tool
GSuite – Google apps for email, calendar, chat, etc.
Free Email Tools
Mailchimp - freemium marketing platform including email, landing pages, and more
Thunderbird - email software to make email easier
Yesware – Email tracking for Gmail accounts (ex. See when and where emails are opened)
Hunter - find email addresses
Free Survey Tools
Survey Monkey - freemium online survey tool
Typeform - freemium survey form builder with cool templates
Are you a Small Business Owner / self-employed in Canada?
Did you know you could save up to 50% on your medical costs by using a Health Spending Account? Determine how much you could save through our FREE Calculator:
Building or improving your Employee benefits package?
Get cost control and employee satisfaction with a Health Spending Account. It puts the choice in employee's hands but keeps the employer in control. Find out more:
Related Reading:
Kickstart your Referral Marketing Program to get Instant Growth
Intro to Digital Marketing for Small Business (Part 1)
Download our Digital Marketing Guide for a Small Business
Sources:
https://www.reddit.com/r/Entrepreneur/comments/5aetn4/here_is_a_list_of_tools_to_launch_a_business_with/
https://www.reddit.com/r/Entrepreneur/comments/42ysny/32_free_resources_to_help_you_build_grow_your/