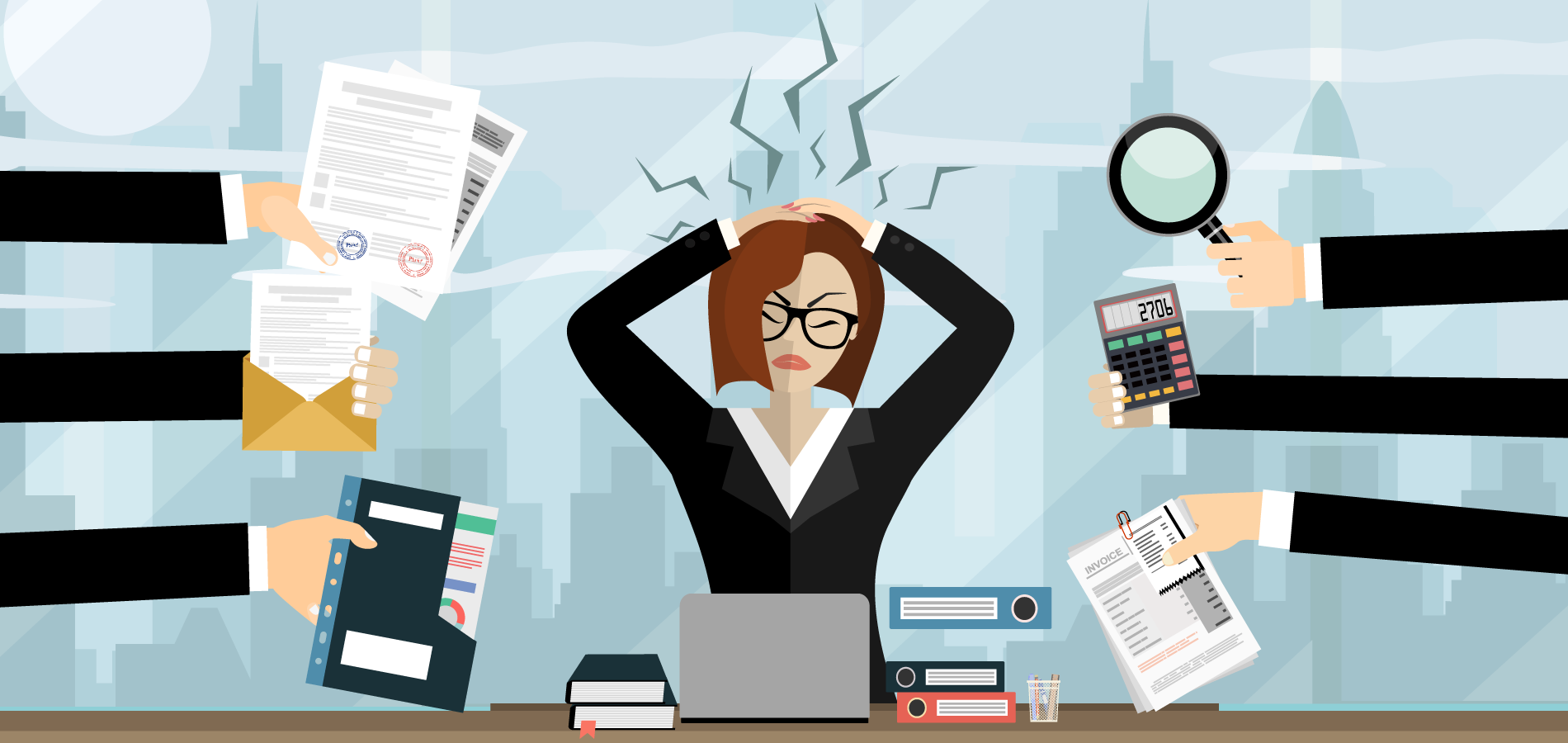 A workplace culture is determined by how people collectively manage and respond to workplace stress. When stress is constant and on-going, it will affect both mental and physical health. A healthy organization will take steps to reduce the causes and impact of stress in order to promote a productive, functioning work environment. In this blog you will find best practice tools for stress management in the workplace. These resources are specifically for small to medium sized businesses in Canada.
A recent report conducted by Monster Canada indicated that one-in-four workers have left their job due to workplace stress. Stress has a direct impact on mental and physical health and there are many factors that contribute to stress. In this article, we have put together some of the best resources we could find about stress management in the workplace. These tools are free and include: online assessment tools for both employees and organizations, audit tools, guides for implementing organizational programs, communication plans, psychological hazard response, and more.
[Click on green titles for links]
Stress Assess is a free tool and resource provided by the Occupational Health Clinics for Ontario Workers that is developed to address specific concerns within the Canadian workplace. There are two free surveys; Personal Edition and Workplace Edition. The surveys ask a series of questions that are based on leading global research by the Copenhagen Psycho-social Questionnaire (COPSOQ). Once the survey is complete, you are provided with a report that provides comprehensive feedback and specific best practice recommendations to improve areas of concern.
Who this is for:
This online tool is designed for workers and managers who are interested in assessing psycho-social hazards in the workplace, to anonymously, collectively and confidently identify issues. Upon completion of the survey, customized resources are provided.
Healthy Minds at Work (Canadian Centre for Occupational Health and Safety)
This is a Government of Canada website that includes hundreds of resources to achieve psychologically healthy work environments. You can find everything on this website from legislation to stress mitigation strategies.
Available resources include:
Fact sheets
Handbooks
Multimedia
News and Articles
Posters
Programs
Research
Tools
Training
Who this is for:
This site is for both employers and employees.
This guide and resource kit will provide workers a basic understanding and a place to start to learn about workplace stress and what to do about it. The guide gives definitions, common causes of mental distress, legal frameworks (focusing on Ontario), possible actions to take, and resources available. It is an introduction and action guide created by workers for workers. [Description from the website].
Contents of this manual:
Introduction: Worker Call to Action
PART 1—Why should we care?
PART 2—"Workplace Stress": Assumptions, terminology, and approaches
PART 3—What are other jurisdictions doing?
PART 4—What are my legal rights and protections? (focus on Ontario)
PART 5—What does a workplace action plan look like?
PART 6—Resources
Who this is for: This resource is specifically for Ontario workers [the legal framework provided in this resource is specific to Ontario legislation], however, it is a good place to start for workers across Canada who are looking for effect ways to manage severe, immediate workplace stress.
Guarding Minds at Work is a unique and free, comprehensive set of resources designed to protect and promote psychological health and safety in the workplace.
Free resources include:
Description of Psycho-social Factors
Identifying Organizational Needs
Determining Assessment Resources
Identifying Key Participants
Creating a Communication Plan
Sign up and launch survey
Track results and take action
Evaluate and maintain
Who this is for: This resource is particularly helpful for managers or leaders who desire to implement an organizational workplace standard for Psychological Health and Safety.
Mind Tools is a professional development website with multiple free resources for managing stress.
Topics include:
Action-Based Strategies
Perception-Based Strategies
Coping Strategies
Managing Performance Stress
Happiness and Well-Being
Relaxation and Sleep
Self-Confidence and Self-Esteem
Anger Management
Burnout
Who this is for: This resource is helpful for managers and employees.
This is a workplace audit framework for small to medium sized businesses. The checkpoints used to perform the audit represent simple, low-cost workplace improvements readily applicable in different working situations.
There are three main ways of using this manual:
Applying selected checkpoints in the manual to the workplace by means of locally adapted, handy checklists;
Making ready-to-use information sheets; and
Organizing training workshops for planning and implementing immediate workplace changes.
Topics include:
Stress prevention at work checklist
Leadership and justice at work
Job demands
Job control
Social support
Work–life balance and working time
Recognition at work
Protection from offensive behaviour
Information and communication
Who this is for:
This audit is for business owners or managers who are looking for a document to guide them through organizational change management as it pertains to psychological health and safety.
If you would like to learn more about Stress Management Strategies for the Workplace, check out episode two of our new podcast where we interview an ergonomic wellness specialist about physical changes we can make to our work environment to counteract the effects of stress.


Read More:
Stress Management Strategies for the Workplace [Transcript]