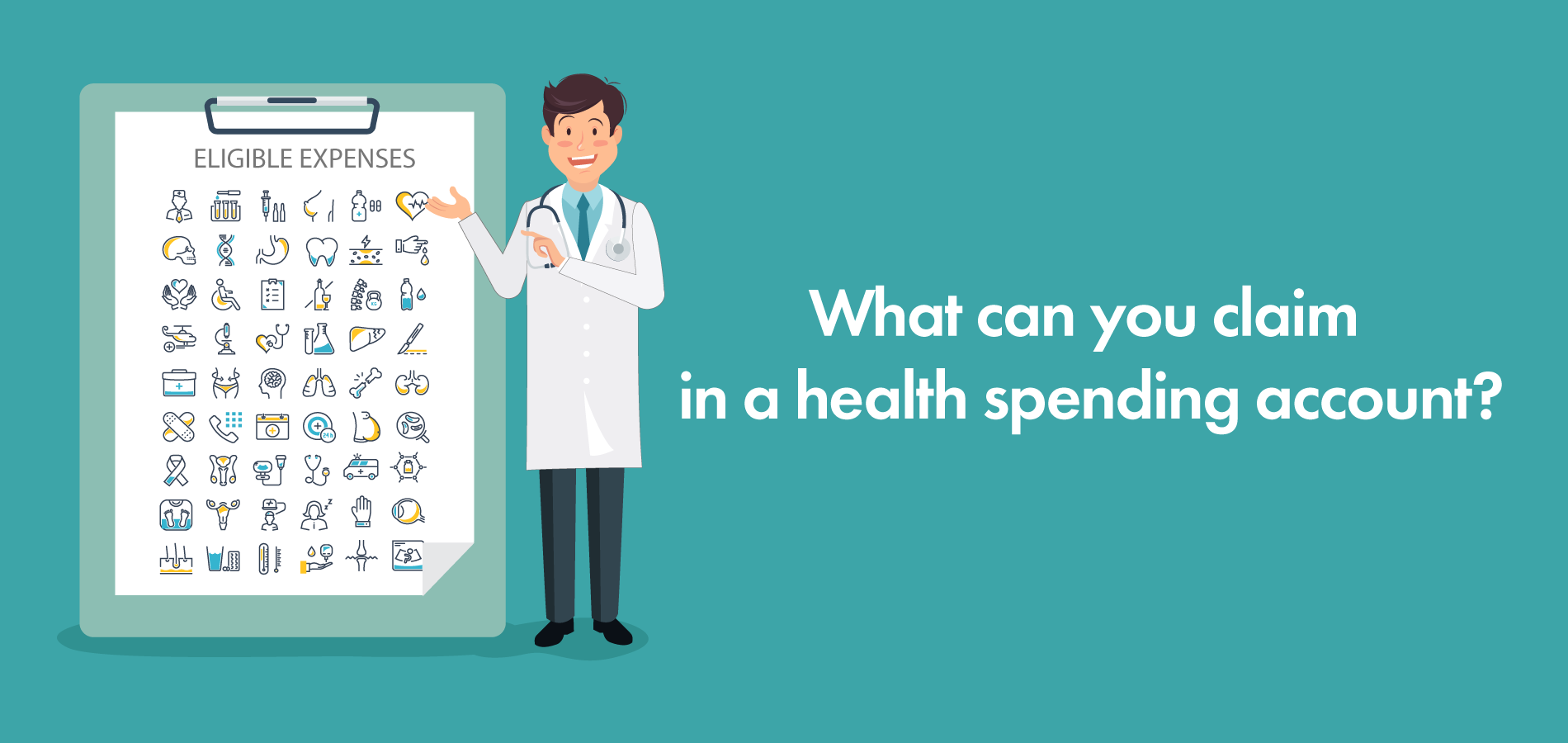 Updated: March 26, 2021
Health Spending Accounts cover an extensive range of medical expenses. For example, you are able to claim 100% of your child's dental braces. These types of expenses along with a thorough list of qualified medical practitioners, procedures, and medical devices make Health Spending Accounts a great choice for small business owners.
---

List of Health Spending Account (HSA) Eligible Expenses
Unlike many traditional insurance plans, a Health Spending Account offers 100% coverage on a wide range of eligible expenses...even the expensive ones.


Physiotherapy
Physiotherapy services provided by a certified professional are eligible including the consultation fees.


Vision
Does your spouse need an eye exam, new pair of glasses, eye contacts, or maybe laser eye surgery? These are all eligible expenses.
If you are traveling to the sun on your upcoming vacation...pick up a pair of prescriptions sunglasses so you can read on the beach (the sunglass frames are eligible as well).


Private MRI
If approved by a licensed health care practitioner, then an MRI at a private clinic is eligible to claim in a HCSA.


Private Health Insurance Premiums and Fees
You can claim your spouse's premiums if they have a traditional insurance plan. Premiums contributed to a non-government insurance plan are an eligible expenses with a Health Spending Account. How great is that?!
Do you have unpaid portions of a medical expense that are not covered from your spouse's plan? Not a problem - the remaining amount of an expense is eligible with a Health Spending Account.


Prescription Drugs
Medication prescribed by a medical practitioner is eligible for a HSA.


Licensed Massage Therapy
Massage therapy from a licensed professional can be included in your HSA claims. This is one of the best and most unexpected perks of a HSA.


Hearing Related Expenses
Hearing aids and cochlear implants for the hearing impaired are eligible in a HCSA along with other hearing needs that are needed for medical purposes.


Dental
Many types of dental expenses are eligible, including your routine checkup, dental implants, and some cosmetic procedures like veneers.


Podiatrist
Sore feet from that long hike or fishing trip? Pay a visit to your podiatrist as all of their services are eligible expenses.


Who determines the eligible expenses in a Health Spending Account (HSA)?
The Canadian Revenue Agency (CRA) is responsible for determining the eligible expenses in a Health Spending Account. If you claim a medical expense on your tax return, it will be eligible in the HSA as well. However, be sure not to double dip because you can't claim on both your tax return and the HSA.


Download the complete list of HSA expenses you can claim: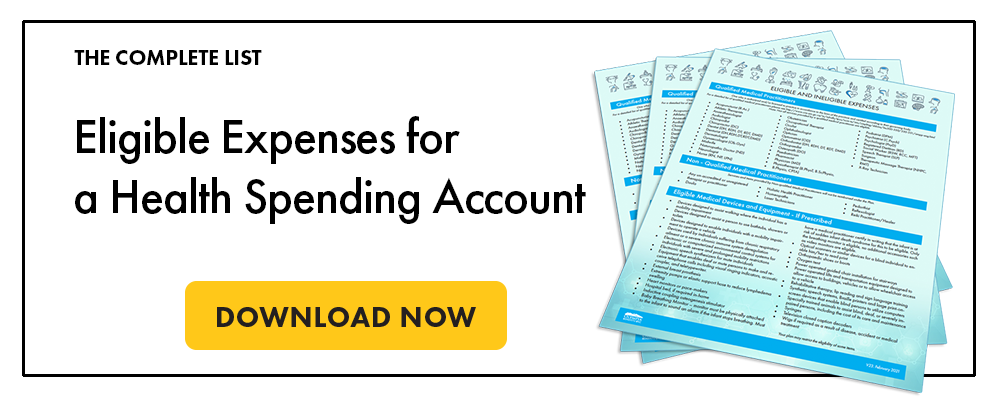 Related Reading:
How does a Health Spending Account work in Canada?
×
Download list of eligible expenses