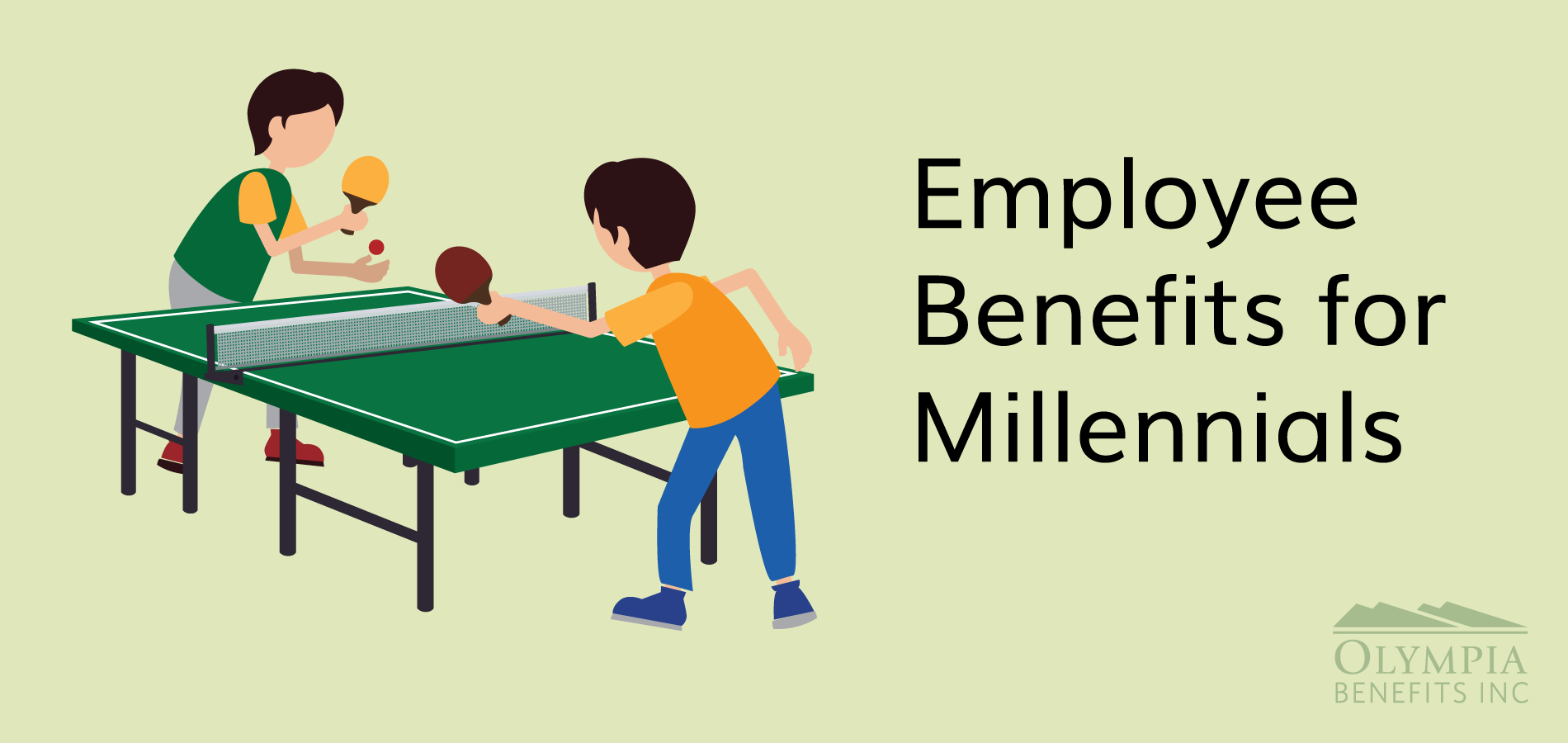 Employee benefits for millennials
As employers, it can be difficult to answer "what employee benefits do millennials want?". The nature of a growing workforce with different values pushes employers to think outside-the-box.
Here are 8 unique benefits that you might not have thought of:
---
1. Skill & Career Development
As millennials are entering the workforce, they seek career and skill development. They want to learn on the job and acquire as many skills as possible. From the get go, they've been told that skills and experience are important to a rewarding career. Employers can use this to their advantage by utilizing existing resources. They can ask current employees to provide "job shadowing" sessions in which new recruits learn more about different aspects of the company. Additionally, employers can provide paid training and extra-learning opportunities. Such programs often attract the most ambitious and high-achieving millennials. Before hiring, you can re-assess your company culture. Does the office space and culture create an atmosphere of learning and improvement? This may require some serious analysis.
2. Opportunities for Advancement
Millennials grew up in times of financial unrest. Paired with a belief system that the only way up is by switching jobs, they often conclude to "job-hopping". The key to securing this generation's workforce is through opportunities for advancement. A company without career progression leads to high turnover among younger audiences. Employers can combat "job-hopping" by offering in-office coaching and mentoring. This is a simple way to engage your millennial counterparts. In this day and age, larger corporations also encourage cross-departmental promotion. This creates an opportunity for advancement, but keeps talent within the company.
3. Corporate Social Events
With trends towards interactive and collaborative office space, we will see an increased move toward social on and off-site events. Many tech startups and young consulting agencies already utilize this practice. Corporate social events act as a system for coworkers to engage in team-building. In our digital age, millennial workers are likely to capture these moments and share on social media. This brings brand awareness and free advertising to your company, creating interest for other potential millennial candidates.
4. Customized Health Benefits
Today's education system places great emphasis on both mental and physical health. This leads millennials to recognize the importance of preventative medicine. As a result, many companies are realizing the perks of flexible health benefits, particularly through a Health Spending Account (HSA). This type of plan allows employees to spend employer-funded money on anything health-related. This could range from physiotherapy to a new pair of glasses. Through an HSA, employers can offer 100% tax free benefits to their employees. Millennials will be able to use their allowance on their preferred health benefits. This pick-and-choose style plan is ideally suited to a millennial demographic.
5. Flexible Schedules & Telecommuting
Born during an era of flexible lifestyles, millennials share a common attitude to work-life balance. As the typical 9-5 clashes with millennials values of freedom and individualism, many employers offer flexible schedules and telecommuting options. Providing such benefits also shows a sense of mutual trust and respect. With technology on the rise, it's easier and cheaper to implement such practices, which can improve both employee retention and productivity.
6. Student Loan Repayment Assistance
As recent college graduates, many millennials hold a common interest in lowering their debt. That's why some consider student loan repayment assistance as a top tier benefit. It is understandable that only a small percentage of companies are willing to include this offer. If you decide to add it to your benefits portfolio, first determine reasonable figures for monthly repayment.
7. Relevant Time-Off Packages
As the global world unravels, we recognize that holidays may differ based on religion or culture. That's why flexible vacation time is another leading perk. Many millennials want to customize their vacation days to match personal lifestyles. Above, we talked about the work-life balance. This idea of flexible time-off goes back to that same concept. Some companies have begun offering more generous vacation packages or special days off such as on an employee's birthday.
8. Small Upgrades to your Office Space
Tech startups are often founded and run by millennials. Evaluating their benefits is a good way to learn more on attracting the millennial population. The stereotypical ping pong table, dart board, free drinks/snacks, open napping area, or bring your pet day may run true. These all fit into the category of "fun things" within the office space. Small upgrades can create an inviting atmosphere in your office. It encourages collaboration and engagement between workers. Once again, it expands on the work-life balance that many millennials value.
9. Communication
We recommend that you communicate your benefits to millennials (and new recruits in general). Communication is the key. This puts your company in a positive light and creates good first impressions for both parties at hand. As always, remember that it's not about the expensive benefits, but the ones that matter to your employees. Any business (large or small) can incorporate benefits into their recruiting practice.
Learn how a Health Spending Account provides flexible health and dental coverage for your employees.
Download "The Beginner's Guide to Health Spending Accounts" for FREE:
---
Additional reading:
What employee benefits should you offer?
The 7-Step Process to Getting Unbeatable Employee Benefits
Supreme Guide to Employee Benefits for Small Business
Sources:
https://theundercoverrecruiter.com/benefits-attract-millennial-talent/
https://www.businessnewsdaily.com/10190-benefits-millennials-want.html