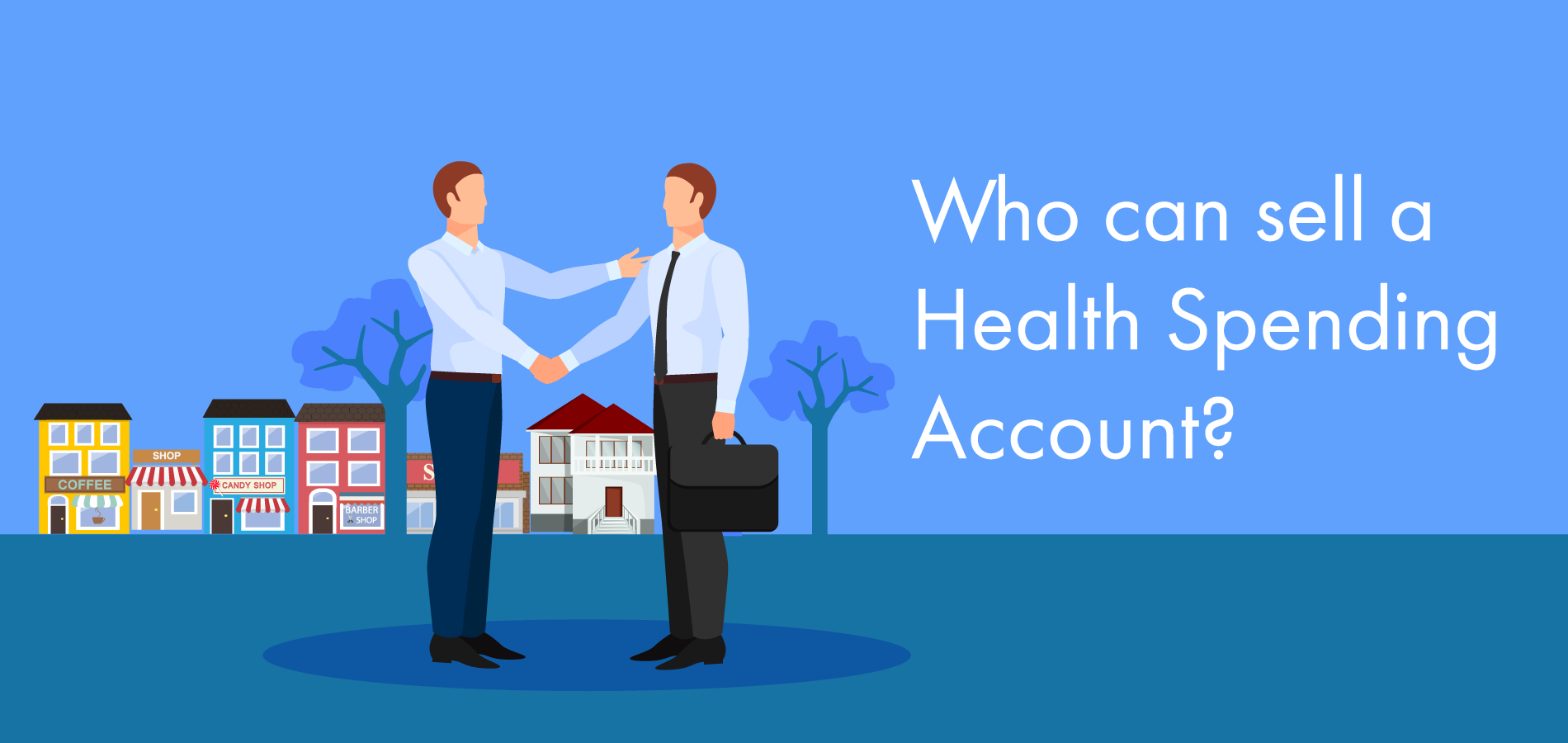 Many financial professionals choose to sell a Health Spending Account because it a highly regarded solution within the small business community. Like any product, you should know the ins and outs in order to help your clients make an informed decision. The concept of a Health Spending Account sells itself in many cases - put simply, it turns after-tax personal medical expenses into a before-tax business expense. However, things can get complex when you get into the details (claims, rules, exceptions). That's where the responsibility of the agent/partner comes in.
---
At Olympia Benefits, we offer various Health Spending Account plans... some with built in features. Our Plus and Deluxe plans come with three insurance plans. Therefore, you must be licensed to sell these two plans. However, plans like the Basic and Group inherently come with no insurance. There are no licensing requirements to sell the Basic and Group.


Who can sell a Health Spending Account?
There are no special requirements to sell a Health Spending Account. To help our partners, Olympia Benefits has created a time-efficient but detailed training program which will help you sell to your eligible clients. A good first step is to download our Complete Partner Guide to Olympia Benefits. After reading this, you will have a concise summary of everything to know about an HSA, claims, our program, and how to become a partner. Afterwards, you can sign up for a training session and be on your way to your first sale. Don't worry, we'll be emailing helpful resources along the way, and you will also have access to hundreds of marketing tools!
How should I describe a Health Spending Account to a client?
Health Spending Accounts are described as many things depending on the client's circumstances. Sometimes they are referred to as employee benefits. Other times, as a health and dental plan, and sometimes, a tax program. At the end of the day, a Health Spending Account is a cost-efficient and CRA-approved way for small business owners and their employees to pay for their health and dental expenses. For business owners, it allows them to pay for personal medical expenses with their business account (through the claims process) and for those businesses with employees, the employees get reimbursed tax-free for their medical expenses. It's that simple... a win-win for employee and owner.
How do I market a Health Spending Account?
Olympia Benefits creates fresh content weekly for your prospects to consume including ebooks, guides, infographics, emails, and blog articles. One of the best ways for your new prospects to educate themselves is to visit your unique partner site (which you will receive after becoming a partner) and download the Beginner's Guide to Health Spending Accounts. Note: this guide is for the single person business. There is alternate version for a business with arm's length employees available here.
These easy to read guides will give them a basic understanding of an HSA. Afterwards, they will receive supporting email(s) and content that will guide them along their buyer's journey. At the end of their journey, they will be encouraged to sign up using your unique partner site.


Why should I add a Health Spending Account to my portfolio?
Unlike typical health insurance plans, a Health Spending Account offers 100% coverage on a wide range of expenses. There are no premiums, restrictions, or deductibles. Help your small business clients eliminate the income tax on medical expenses by introducing them to an HSA!
Not to mention, the HSA is a great way to add high value to your clients in a short amount of time. As many financial agents already know, small business clients have limited options when it comes to health and dental benefits. This is a great tool to build long lasting relationships with those clients.


Can any type of small business get a Health Spending Account?
Incorporated businesses are eligible for a Health Spending Account regardless if they do or do not have arm's length employees. On the other hand, sole proprietors are only eligible for a Health Spending Account if they have at least one arm's length employee.


Why should I partner with Olympia Benefits?
Since 1997, Olympia has partnered with thousands of financial advisors, insurance agents, and wealth managers to help establish the firm as the market leader for Health Spending Accounts across Canada. We have built a trusted reputation by providing our product to over 56,000 small business owners. By using our uniquely packaged products, you can stand out from other financial professionals offering Health Spending Accounts. We would be pleased to work with you and your clients.

Start your journey to becoming an Olympia Benefits partner by downloading our

FREE

Complete Guide:
Related reading:
Common misconceptions about Health Spending Account costs in Canada
An Explanation of Health Spending Account Taxes by Province
Top 5 Health Spending Account Frequently Asked Questions
How does a Health Spending Account work for small business in Canada?