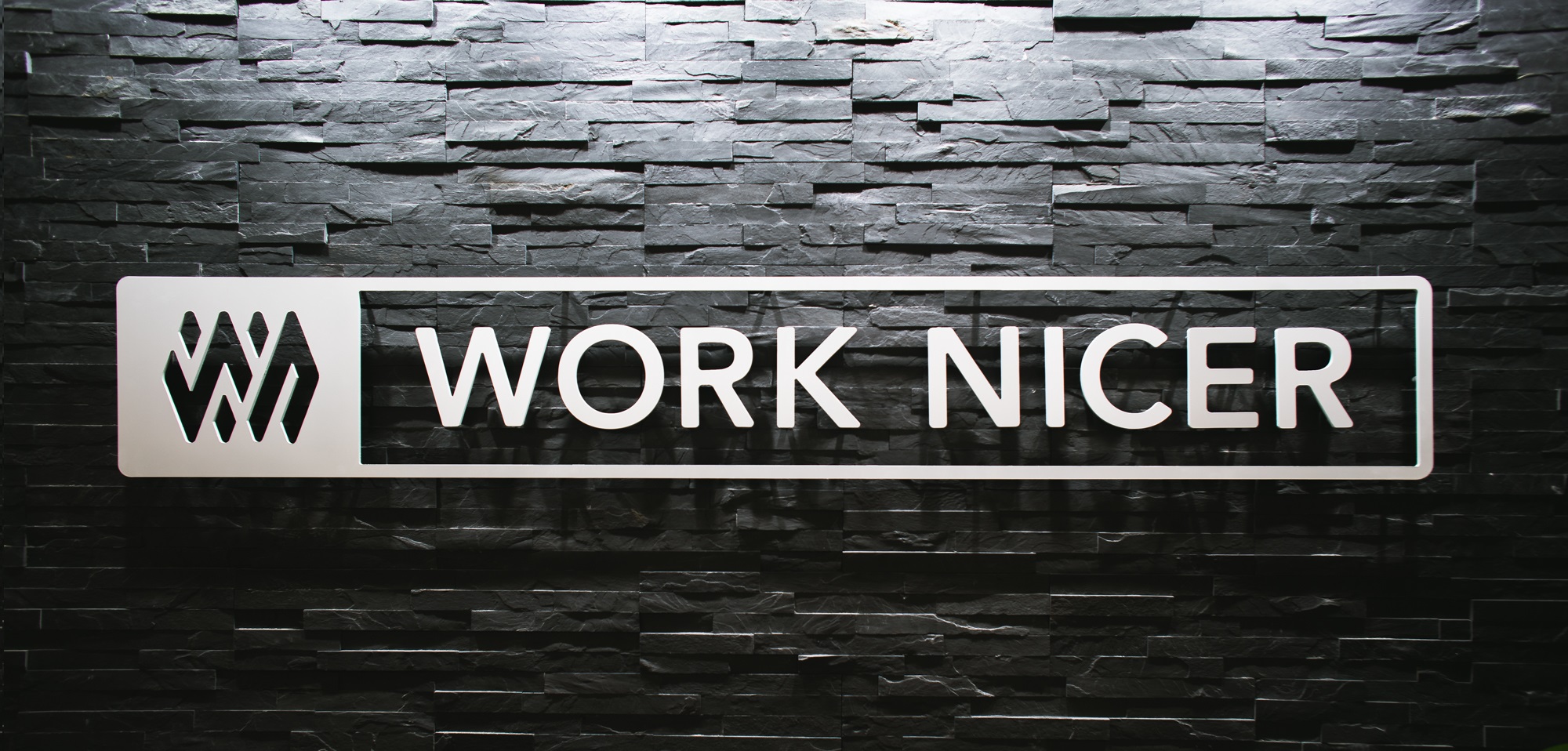 Share your small business story by tagging your posts with #SmallEpic on social media!
---
Small Business Epic Story
Alex's Work Nicer journey began by working for security companies down in the states - providing alarms and cameras. He managed teams there for several years before moving to Toronto to work for the executive team. During this time, he helped build the largest ADP dealership in the country.
Through these experiences, Alex realized that when you spend a lot of time on one thing, you have to believe in the product or offering. This aforementioned concept led him to recognize that the security industry was not his true passion.
Later on, he created a charity group called 100 men who give a damn. It was about 100 guys who get together once a quarter and hear from 3 local charities that are near and dear. One of the three charities is chosen to receive $10,000 from the organization. The real magic behind the group is that 100 men from all different circumstances still manage to connect in a way which would have never happened otherwise.
Alex wanted to re-create that same feeling of human connection with Work Nicer. Ultimately, the business is about seeing the power behind human connection, by utilizing work space as a conduit for connecting.
---
"We operate under the idea that no one succeeds alone."
---
Although Alex pulls inspiration from plenty of big businesses like Netflix and Zappos, one of his greatest role models is a good friend by the name of Graham Sherman. Graham is the co-founder of Tool Shed Brewery in Calgary, recognized for helping to bring the local beer industry together. It is Tool Shed's "we are better together" approach that inspires Alex on a daily basis.
Currently, Work Nicer employs 5 team members. With the opening of two more outposts in the coming year, they plan to expand their workforce. As of now, Alex and his team supports 360 entrepreneurs between the Stephen avenue and Roxbury locations.


Work Nicer
1. What makes your business unique / stand out from competition
We don't spend a lot of time talking about what other people are doing. What makes Work Nicer different is our true commitment to "no one succeeds alone". We provide the work space basics but also the real connections. Connecting people who go through the same things, regardless of age or industry. Everyone has something to teach. You can't replicate the amount of resources coming from our 360 members.
To add to that, we have people coming in from Okotoks and Airdrie. They could work at another business center but they are making the trek down here for the culture and people.
2. What is something that most people don't know about your company?
That's a tough one because we are very transparent. We put everything online. Every quarter we host a town hall with members and announce new initiatives. We spend time listening to members. We actually report back. We put the slides out on a blog post for the whole world to see.
Interesting fact: Work Nicer started in an entirely different space than Stephen Ave. We were only there for 6 months before moving to where it is now.
3. On Success / Accomplishments
We are often looking forward as opposed to looking backwards. One of the things that stood out to me as one of those moments of shifting to another gear was the first time that I met a new member that I didn't know before. They came in through organic means and the team took care of them. The first time that happened was special.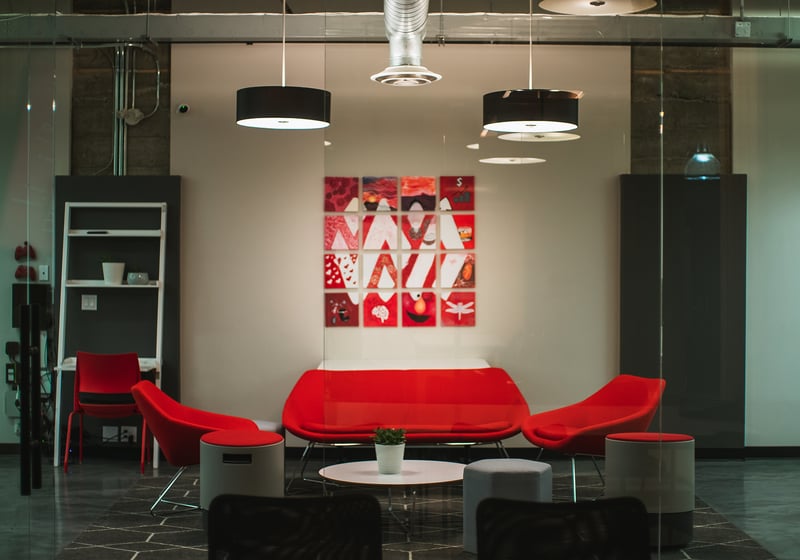 4. What is the single most important decision that contributed to success?
Success is leaving the place better than you found it. With that, should come purpose. We are building something bigger and more important than us. That already is success.
I think the very first important decision was giving first. It was never a give back thing. Giving back implies we took something. We always gave time or resources to the community and gatherings.
5. What is the biggest obstacle you have faced while running the business?
Two answers.
1 – Truly communicating what Work Nicer is to the outside world. People don't understand until they arrive - when they meet or work here, they say it feels different. It is hard to communicate.
2 – Logistically, would be physical construction. We opened in Roxbury in March. Construction has been happening in our other two locations all year. There was significant expenses that were not expected.
To me, an obstacle is ultimately a part of the journey. I don't look at it as a bad thing but a thing to deal with.
6. How has Calgary and its local market affected your business?
I grew up in Taber in Southern Alberta. My family moved to Lethbridge when I was 12-13. I've been in Calgary permanently since 2010 and half time prior to that. I've lived in ten different major cities in North America. I am here by choice. We get to build the city we want to see. Calgary has so much to offer.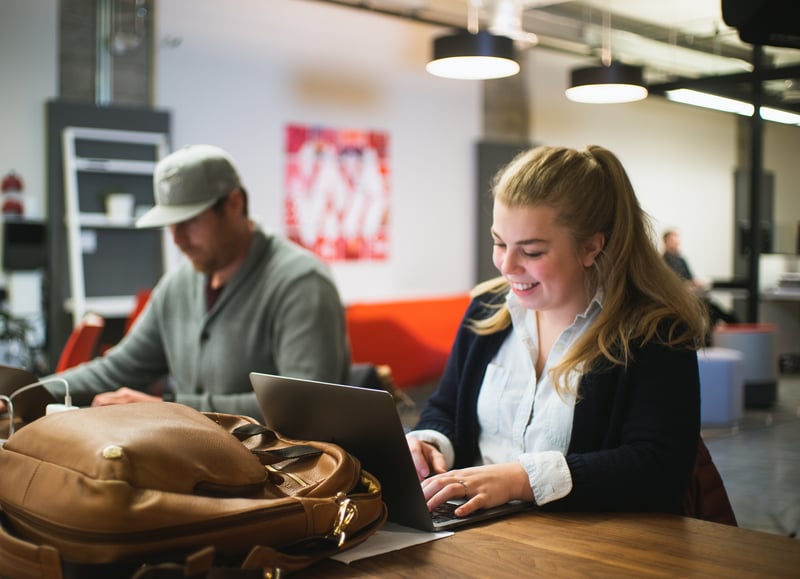 7. What do you think about wellness and benefits in the small business workplace? Do you think it's important?
Everyone in our team has benefits since the beginning. It's important to treat your people well.
8. What's next for Work Nicer?
The biggest thing is "closing the chapter" and getting the doors open.
---
About Alex



9. What is one thing you find to be true that most people would disagree with?
Most people believe that the downtown for Calgary is a bad thing. However, I believe that if we kept focusing on Calgary being a one trick pony of oil, we will never diversify. Work Nicer is literally born out of the ashes of the Calgary downturn. This physical space used to be owned by an oil and gas company. Downturns teach us that we shouldn't believe exclusively in a boom and bust cycle. It won't be a big tech company coming in to save the day. It will be a slow burn of new amazing companies that start here and stay here.
10. How do you recharge when you are feeling drained?
I typically get my energy from being around people. I'm an extrovert - the more time I spend alone the more drained I feel. The last few months has been a ton of work so I needed some downtime which is sleeping but I get most of my energy from being busy.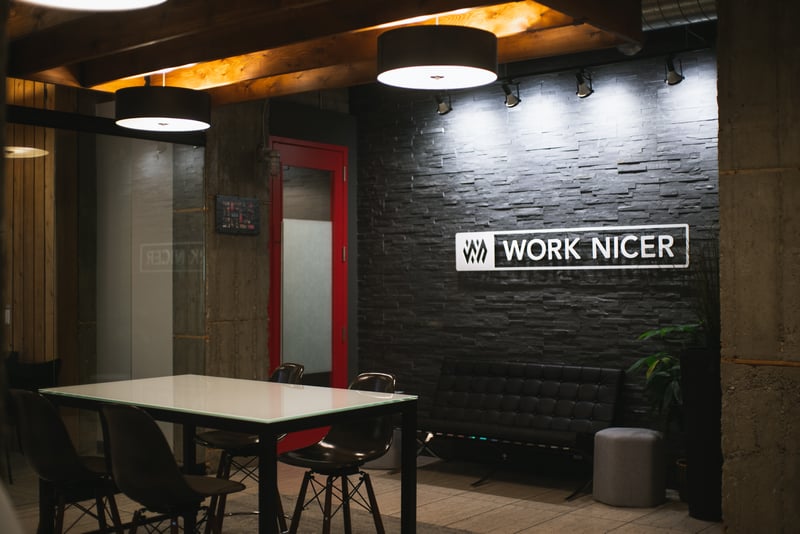 11. If you could time travel back to the first day working at your business and have 15 minutes with your former self to communicate any lessons you've acquired, what would you tell yourself?
I wouldn't say anything. The reason Work Nicer is what it is today is because of the journey it took to get here. I am thankful for that. If you change any part of that journey, it may lead to a different result.
12. How do you divide up your typical day (in percentages)?
Right now, it's a lot of "putting out fires" because we have so much going on and we are a small team. I'm up between 5:00 and 5:30 AM everyday. I spend time with my wife and leave the house around 7:00 AM. I'm at Work Nicer at 7:30 AM and try to crush through emails. I try reserve meetings for only 2 days a week.
Mainly, working with the team and identifying priorities. I'm usually home by 7:30 or 8:00 PM.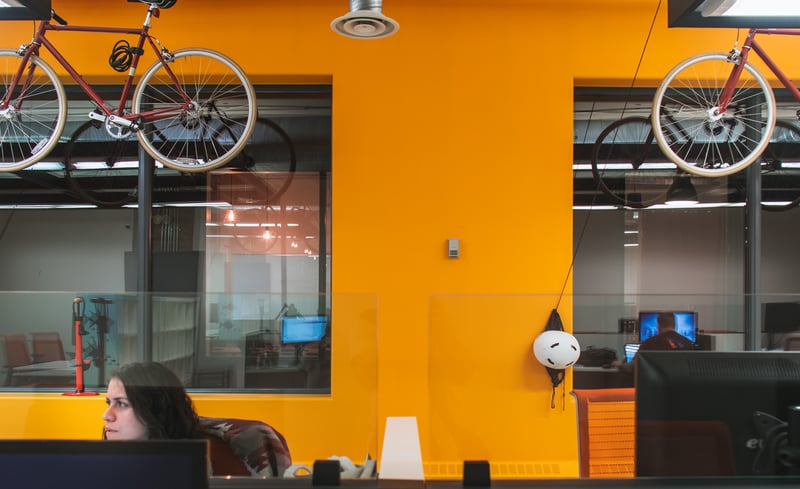 13. If you were to do some business venture again, outside of your current industry, what would you choose?
I have a tendency to get bored with stuff. Early on, in order to protect Work Nicer from myself I needed at least another idea of what I would do if I couldn't develop Work Nicer. The idea involved taking an industry that's (currently) terrible and flip it on its head. The one I've decided is the pay day loan industry. How could we change it in such a way that would positively impact our community?
Stay updated with the #SmallEpic and be entered to have your business featured: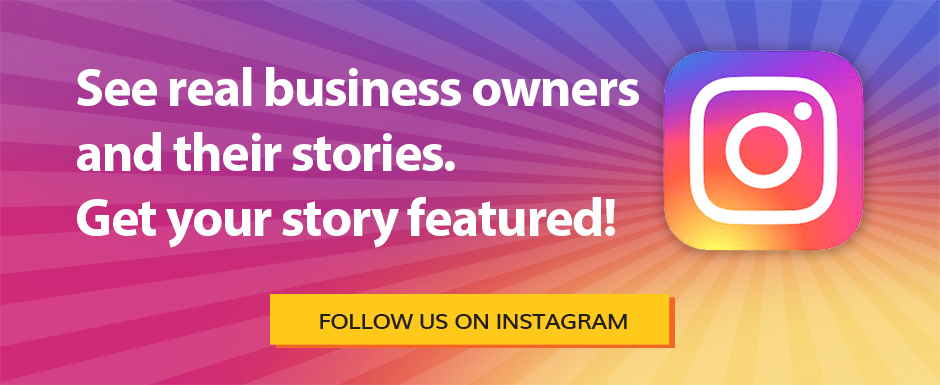 To see more great photos of Work Nicer, visit our Instagram and Facebook.
And remember, tag us in your photos and thoughts using #SmallEpic. You could be featured next!
If you have any questions, contact Olympia Benefits.
---
FAQ
What is Small Business Epic Story?
Read the next feature business - TBA
Read the previous feature business - POD Marketing
---