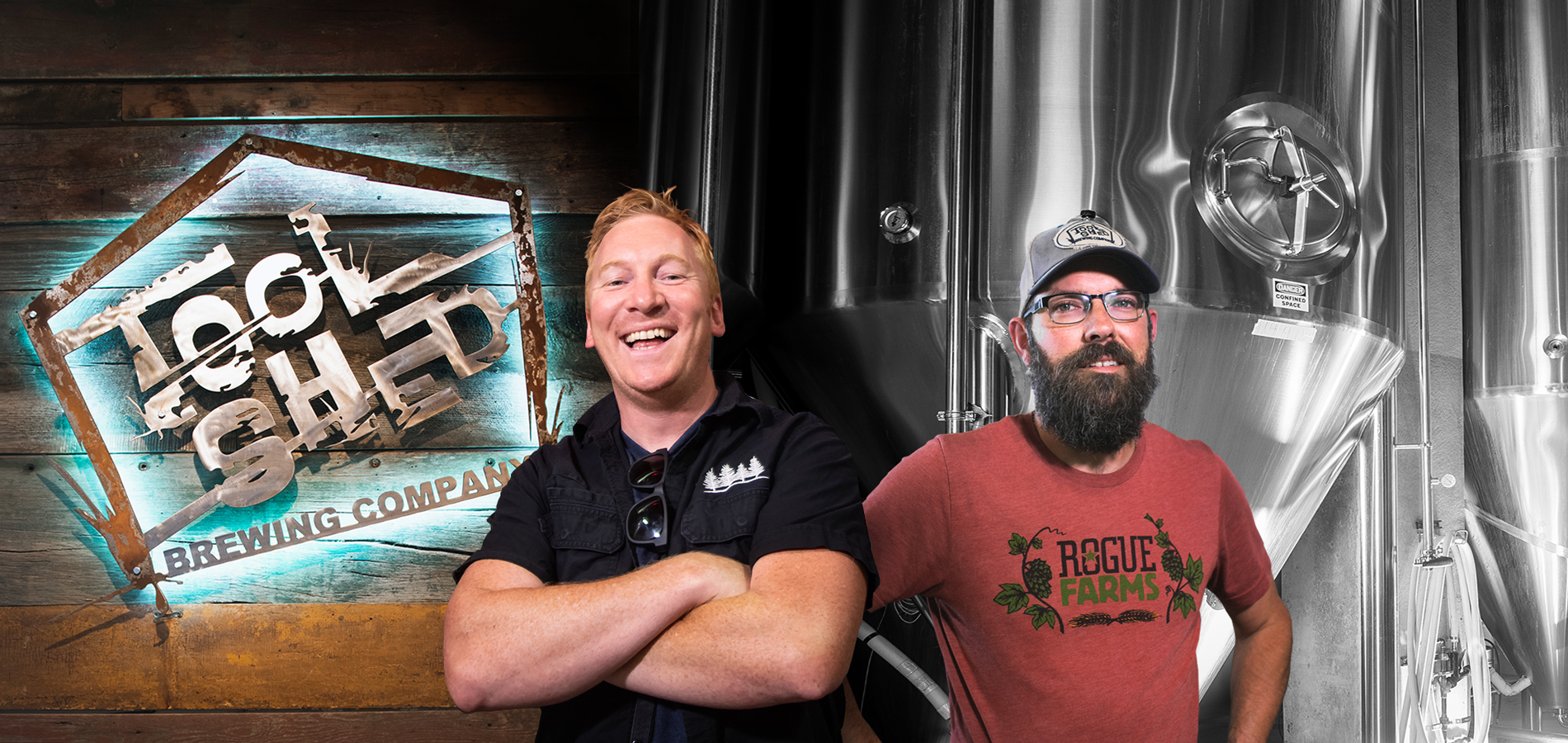 Share your small business story by tagging your posts with #SmallEpic on social media!
---
Small Business Epic Story
Graham and Jeff are IT guys who met while working on government projects in Afghanistan. The Toolshed co-founders had a nature to take geeky hobbies too far. During these competitions, they delved into coffee, barbecuing, and eventually, beer.
It started as home brewing in their backyard tool shed. The first batch came in 2012. The following winter, the duo had beers on local shelves.
Tool Shed represents "handcrafted beer best served with a story". Graham always chooses to consume products based on the stories and people behind them. This has become a part of Tool Shed's brand identity. That's why you will never see Graham order from Starbucks or Tim Horton's. He admires people like Phil & Sebastian, who create products with pride.
---
"Beer brings people together. You get way more obsessed with hobbies that bring people together."
---
Besides his friends at Phil & Sebastian, Graham also finds inspiration from tech-entrepreneurs Elon Musk and Steve Jobs. They change the world... but it's just business as usual.
One thing that Graham never takes for granted is the local support. When Tool Shed first established, there were many challenges to overcome. It was the local community which helped them get to where they are today.
For Graham, it has always been bigger than the beer. Tool Shed is a grassroots story that rose out of the oil and gas crash. It's about letting the world know about Alberta barley.
The former two-man operation now houses over 40 employees. As a business owner, Graham feels that giving up the responsibilities in a business and the things you feel you do best is a humbling experience.


Tool Shed Brewing Company
1. What makes your business unique / stand out from competition
Toolshed is about creating an experience. Each beer is named after a certain thing and has a story that you can connect with. When you have a bad boss, buy them the "People Skills" beer pack.
The reason craft beer is in cans is because of legendary Calgarian inventor, Jamie Gordon. He passed away a few years ago and we named a beer after him so that he can be remembered. Every beer we create is tied to people, personalities, and experiences.
It's like a bottle of wine. Most include a story of their vineyard. We did the same thing with beer. We want a story behind the products we choose to consume.
2. What is something that most people don't know about your company?
The early days of Tool Shed.
Most don't know what it took to get started, especially when you come in and see our brewery. When we started, our operations were illegal, we had to go about changing laws. I had 3 mortgages on our house. My wife pulled in the gas station and was furious there was no money in our account. Too many people look at a business from the lens of what it looks like today... just another successful business. We are all in the same boat. It's hard to raise money and get laws changed.
3. On Success / Accomplishments
We are about to go to Germany to teach breweries about the importance of the local barley farmer. When Tool Shed began, we didn't realize Alberta had the greatest barley in the world, just like how Italy has the best grapes. I don't come from that background. Our goal is to convince the world the same applies for beer and Alberta.
We put Tool Shed logos on combines and that made news. A company from Germany came to us in hopes that we would go teach this to German breweries. The exciting part is teaching breweries older than the time Canada has been a country. Before, farmers didn't care about beer and the barley stock strength and height.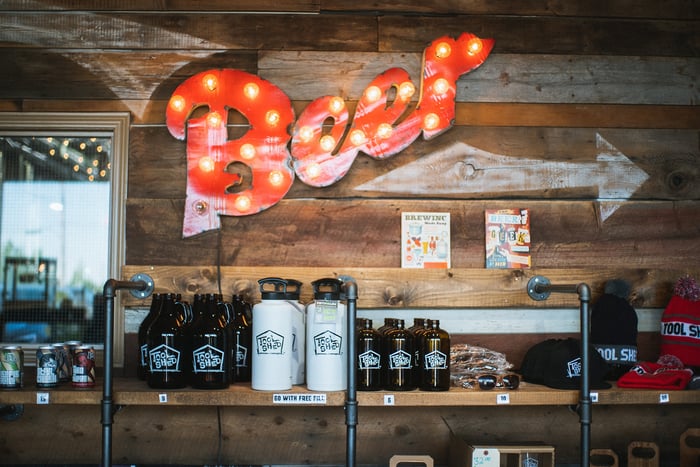 4. What is the single most important decision that contributed to success?
When Jeff and I sat down and went for it, we wrote down commitments which we have on a board to this day. One of them is to plan for nothing until total success and never stop until we achieve it. Every decision will be based upon success. We built the foundation and infrastructure planning for nothing but total success.
5. What is the biggest obstacle you have faced while running the business?
When I quit my job and found out our business practice was actually illegal.
In 2013, you could not apply to be a brewery unless you could brew 500,000 L of beer a year. We had to start off by shipping across the border to be brewed, and getting the beer shipped back.
Back then, there was only 12 breweries in our province because of the law.
6. How has Calgary and its local market affected your business?
Everyone in Calgary gives credit to the fact that our province grows the best barley on earth.
When we ran out of money, we ran the Beer for Life campaign. Tool Shed raised half a million dollars from it. One of the first people to buy into it was Big Rock Brewery. My competition is supporting me! The locals work together by supporting one another because we need to show that Alberta has the best barley.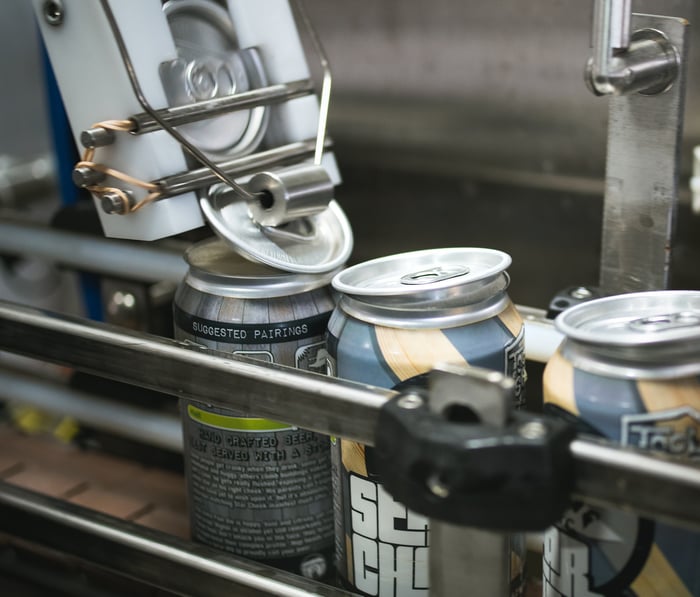 7. What do you think about wellness and benefits in the small business workplace? Do you think it's important?
Toolshed has a major focus on culture. Many businesses forget about it because it is intangible. Creating a culture (internally and externally) contributes to staff productivity and engagement. It's why they come to work every day.
8. What's next for Tool Shed Brewery?
We are always brewing something new. More importantly, we are furthering the concept of collaboration through our newest business and supporting our competitors in the province. We have these canning machines that package beer the best. We take extras and other lab equipment around the province to newer breweries. It saves competitors money and allows for better beer on the shelves. It's all about representing Alberta. My time is now spent travelling and speaking about these concepts to other businesses in various industries. Keynote talks and presentations. That's another humbling project.
---
About Graham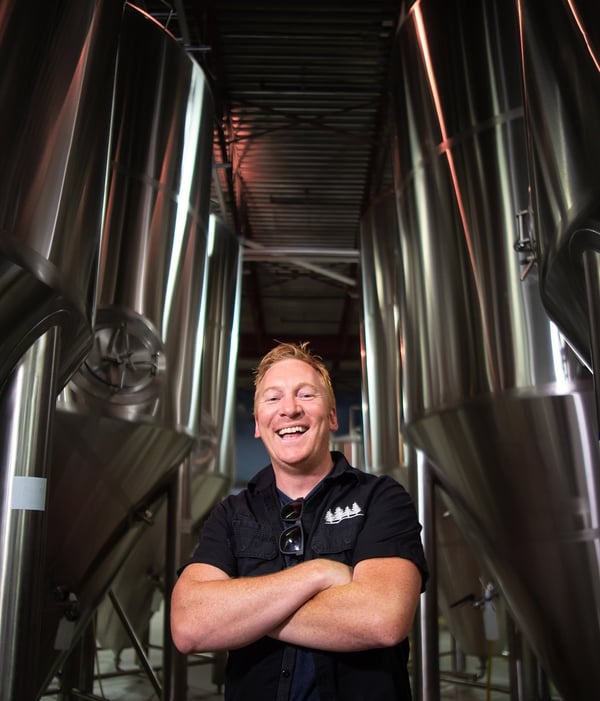 9. What is one thing you find to be true that most people would disagree with?
I think that most people believe you can just dip your toes in the waters when starting a business, but I think you will get scared and pull out. You have to dive in and go all in or nothing. We have done our best work with our backs against the wall.
10. How do you recharge when you are feeling drained?
I barely ever sleep. I'm an insomniac. I get home at 2-3 AM and get going at 5 AM. What I usually need to do is get my head out of the industry even though it's my passion. I need to look through a different lenses. I get out of the city to places such as Portland and Seattle to enjoy other people's passions. I recharge by seeing how other people have turned their passion into a reality, like seeing Walt Disney's vision at Disneyland.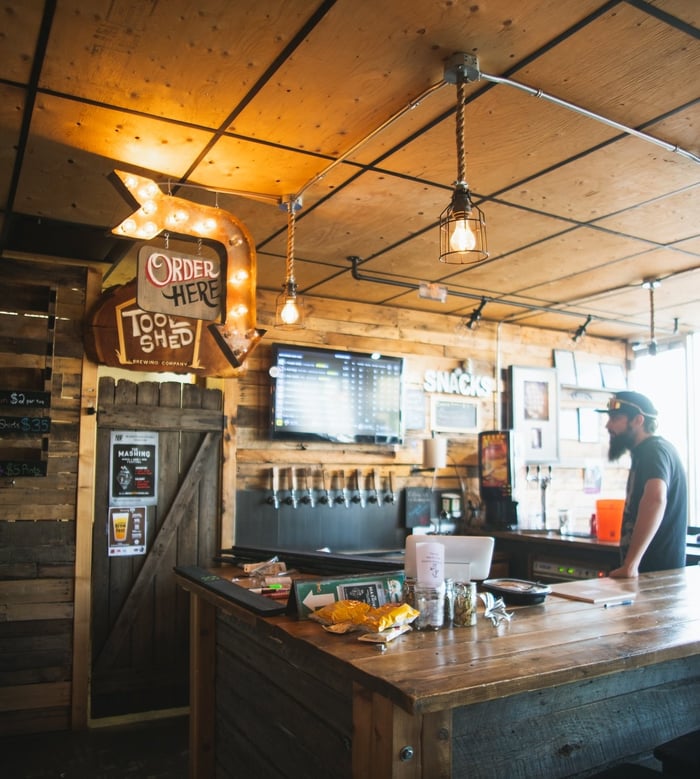 11. If you could time travel back to the first day working at your business and have 15 minutes with your former self to communicate any lessons you've acquired, what would you tell yourself?
I asked that exact same question to my brewery idol. He gave me the best advice: "your business won't scale and you won't achieve it. You might screw it up unless you listen to this. You need to be able to give away your jobs and delegate as soon as one of your staff can do it 51% or better. They will take it to 300%." It is the entrepreneurial dilemma, to give away your initial responsibilities like sales, marketing, social media, and tours (especially).
12. How do you divide up your typical day (in percentages)?
Now that I travel around speaking, I've officially given away the majority of roles. Last night, we had Canadian barley council at our brewery. I set up times to be with people we promote and talk to companies who have the same challenges.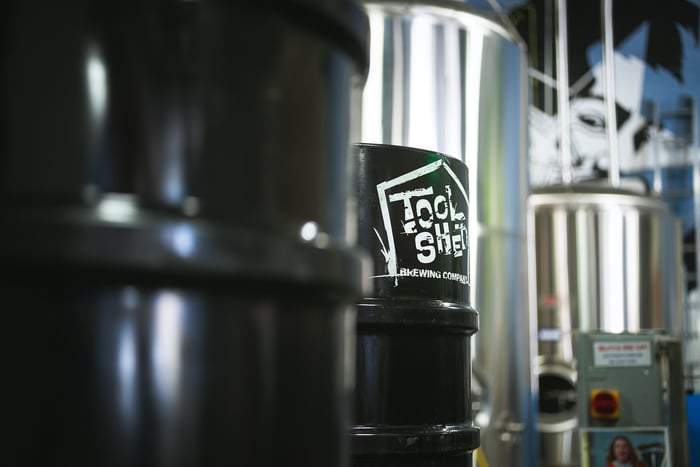 13. If you were to do some business venture again, outside of your current industry, what would you choose?
The greatest part of what we've done is about seeing genuine responses from people. That's the secret to life. It would be another project that brings people together through some sort of experience like coffee or beer.
14. What is your dream collaboration?
A Tesla beer just so I can meet Elon Musk. I don't recommend drinking it while you are driving.
Stay updated with the #SmallEpic and be entered to have your business featured: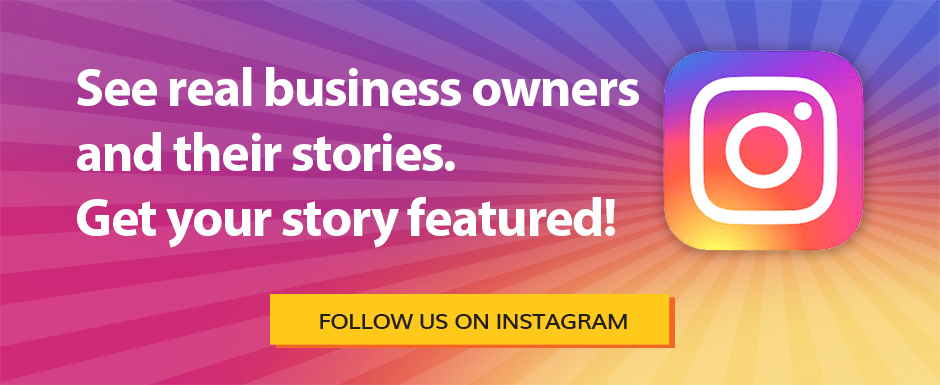 To see more great photos of Tool Shed, visit our Instagram and Facebook.
And remember, tag us in your photos and thoughts using #SmallEpic. You could be featured next!
If you have any questions, contact Olympia Benefits.
---
FAQ
What is Small Business Epic Story?
Read the next feature business - Family Squeezed Lemonade
Read the previous feature business - Cassis Bistro
---