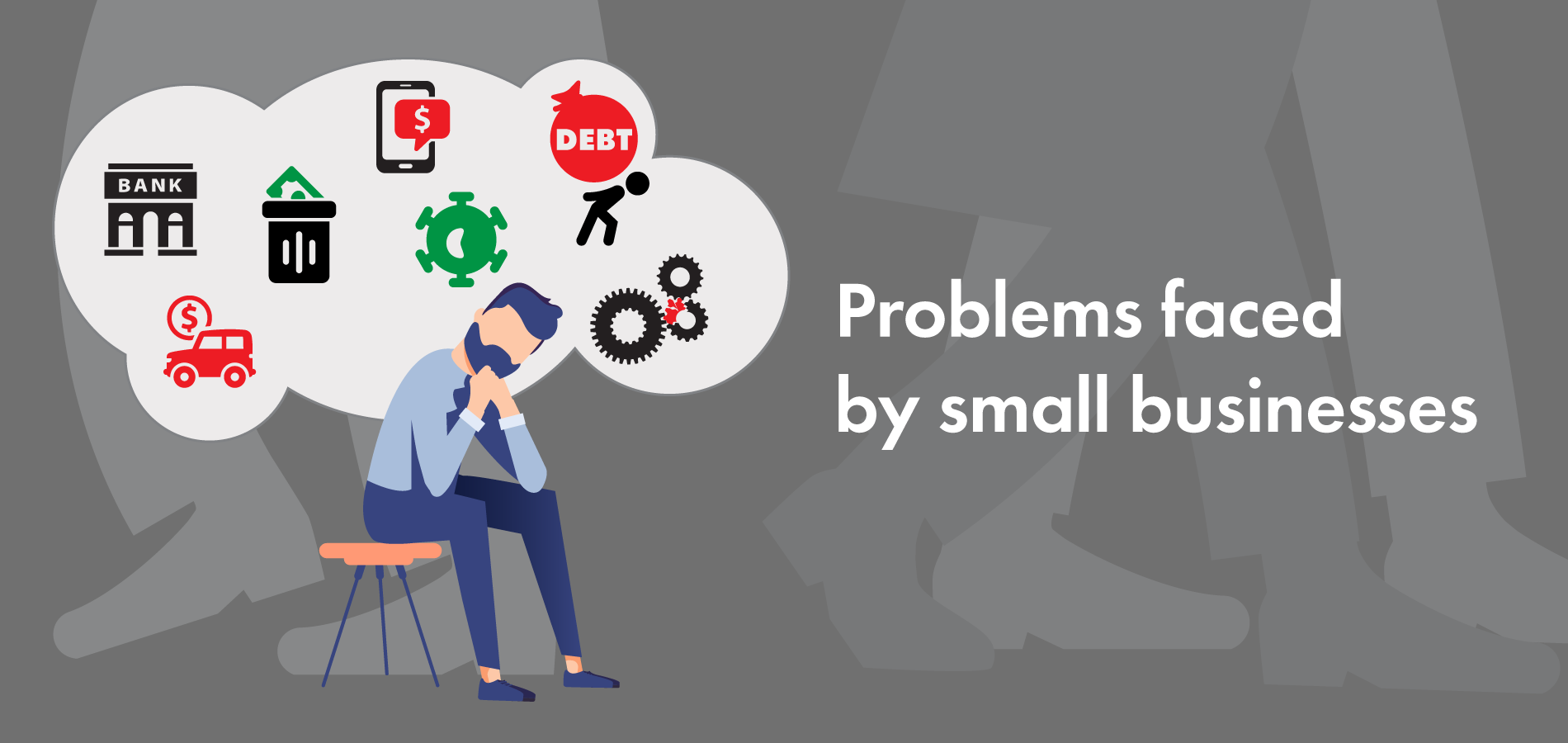 Small businesses face a number of challenges from finding customers to affordable health care. In this brief article, we'll identify 6 common problems faced by small businesses and how to overcome them.
1. Finding customers and marketing
As Peter Drucker famously said "the purpose of a business is to create a customer". Unfortunately, building a healthy client list is easier said than done. Here are a few ideas on how to find new customers:
Identify your ideal client
It all begins with figuring out who your ideal customer is. Otherwise, you will be shooting in the dark. You must prioritize who receives your message. Start by creating a buyer persona.
Position yourself as an expert
Make sure you have a blog and create frequent, helpful, and free content for your potential customers. Once you establish your expertise, selling your services will be much easier.
Ask for referrals
Make use of your existing customer base. Speak with clients regularly and see if they know anyone who could benefit from your service or expertise.
Networking
Never underestimate the power of networking. It is a great way to acquire new leads, identify best practices, and stay on top of business trends
Improve your website
Consistently update your site with new content. Have a blog with frequent updates. Optimize your site for SEO. Ensure fast page load times. Make sure your site is mobile optimized and easy to read.
Speak or sponsor a related event
Look for local opportunities to get in front of a specific audience at an event related to your business. This is a low cost method to market your service and provides a unique avenue for networking.
2. Succession planning
Succession is a strategy for passing on leadership roles, often the ownership of a company, to an employee. Also known as "replacement planning", it ensures that businesses continue to run smoothly after a company's most important people move on to new opportunities, retire, or pass away.
Unfortunately, less than a quarter of Canadian small businesses have a formal succession plan. This lack of planning can put the business at financial risk, create a loss of knowledge and experience, and lead to unmet client needs. Robert Half recommends 7 steps to successful succession planning.
3. Hiring talented people
Even though most people are eager to work for smaller companies, another problem faced by small businesses is hiring and recruiting. According to Indeed, 56% of small businesses find it somewhat difficult to find the right employee for their business.
Competing with bigger companies for top talent is difficult. Exceptional benefit packages and lucrative salaries are to the advantage of large companies. Small businesses may also face challenges with a lack of brand recognition, minimal recruiting resources, and no formal recruiting process.
Hiring a recruiter is recommended. It may cost more money up front to recruit and vet out the most well rounded candidates but finding the perfect match will pay off in the long run.
4. Owner Fatigue
Burnout for the small business owner is a huge liability for the business. Long hours and constant pressure to perform can wear out even the hardiest of individuals. Many small business owners will forego taking time off and abandon their health to run their operation. Finding the right work life balance can seem impossible. Thankfully, there are plenty of burnout recovery strategies available to the small business owner.
5. Funding for growth
Funding is crucial for improving technology, hiring the right people, and launching a marketing strategy. Unfortunately, more than 2/3 of entrepreneurs find it difficult to gain access to capital they need to grow.
One reason is most small businesses fail and lenders are aware of this fact. To improve your chances of securing financing, it is critical to understand how a small business loan works. If a traditional lender is not an option, you might want to explore investors looking to buy a piece of your company or an alternative online lender. The Business Development Bank of Canada offers further insight on how to get a business loan in tough times.
6. Health care
One of the toughest challenges faced by small businesses is health coverage for employees. Traditional health insurance plans are often expensive, restrictive, and complicated. These types of insurance plans are designed for large companies and often do not provide the flexibility or cost containment that a small business is looking for. A cost effective alternative to traditional insurance is the Health Spending Account (HSA). An HSA is a tax deductible health and dental plan that has no premiums.
Are you a small business owner with employees? Consider researching an HSA to see how it can contain your healthcare costs and deliver outstanding coverage to your employees. Download our FREE guide.
Are you an incorporated professional? See how to pay for 100% of your personal medical expenses through your corporation. Download our FREE guide to learn more.