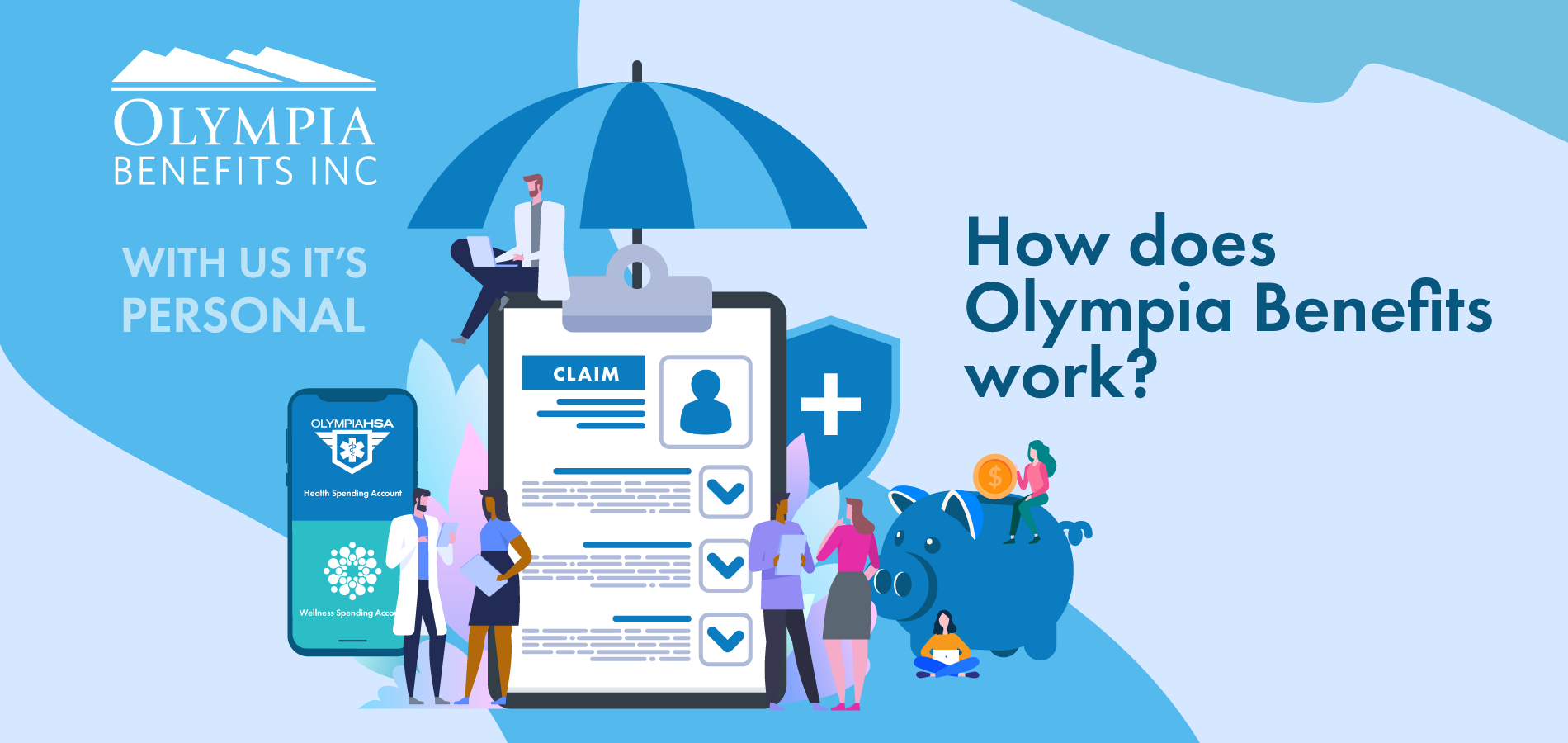 Olympia Benefits is a leading provider of Health Spending Accounts in Canada. We provide HSAs to over 57,000 businesses across the country. Our plans are easy to use because they are fully digital for sign up and claims.
---
The Olympia Health Spending Account is available in four different packages (Basic, Plus, Deluxe, and Group). All four packages are for an incorporated business.
The Basic, Plus, and Deluxe is for a single-person business (can include a 2nd employee if it is a spouse), with the most popular option being the Plus.
The Group plan, like the name suggests, is for a business with arm's length employees. A standard example is a restaurant.
The reason we separate the packages is because the Group plan is pre-funded at the start of each month. This ensures that employees can be reimbursed faster after making a claim. The minimum amount to prefund is $100 every month. Additionally, the group plan employer can create classifications and limits based on employee type (manager, full time, owner, etc.).
After signing up with Olympia Benefits, you will receive an account to log in and make claims. On your first log in, you will be asked to enter direct deposit information so that we can reimburse you after your claims are processed.
The Benefits of choosing Olympia Benefits:
1. Sign Up and claims are done online
You can sign up at the top right of our website.
2. The online claims platform will guide you step by step
I'm sure you are familiar with our platform after reading our guides, but if you forget anything, there will be instructions to guide you to your first claim.
3. Claims are processed within 2 business days
4. Reimbursements are direct deposit to your bank account
5. Pricing is competitive and based on plan type
The price you see is the price you get, it's that simple. Check out transparent pricing on all packages.
How to make a claim in a Basic, Plus, or Deluxe package:
Example: $3,000 medical expense.
Step 1 - Pay for the $3,000 medical expense on your personal credit card.
Step 2 – Log in to your HSA account with Olympia and submit the details of your receipt online. You hold on to the original.
Step 3 - Send an online payment to Olympia from your business bank account for $3,000.
Step 4 - Olympia reimburses you directly for your original personal expense. A tax-free direct deposit of $3,000 will be made to your personal bank account.
The $3,000 reimbursement is TAX FREE.
The $3,000 payment from your corporation is TAX DEDUCTIBLE.
The claims process turns your after-tax medical costs (money you pay out of your pocket) into before-tax costs (gross income). Basically, it writes off your tax. This process (including reimbursement) all occurs within 2 days (48 hours).
Effectively, Step 1 and Step 4 cancel out, leaving you with a business deductible in Step 3.
How to make a claim in the HSA Group Package:
It is pre-funded
The funding amount will already be held by Olympia
There is an 8% admin fee on claims. This will be calculated during the claims process.
For full details, check out How does an employee make a claim?
You don't have to take our word for it, read over 160 five star reviews left by a portion of our community of 57,000+ small business owners
Related Reading:
How does a Health Spending Account work?
What's covered in a Health Spending Account?