The 73 Most Important Disability Insurance Terms for a Business Owner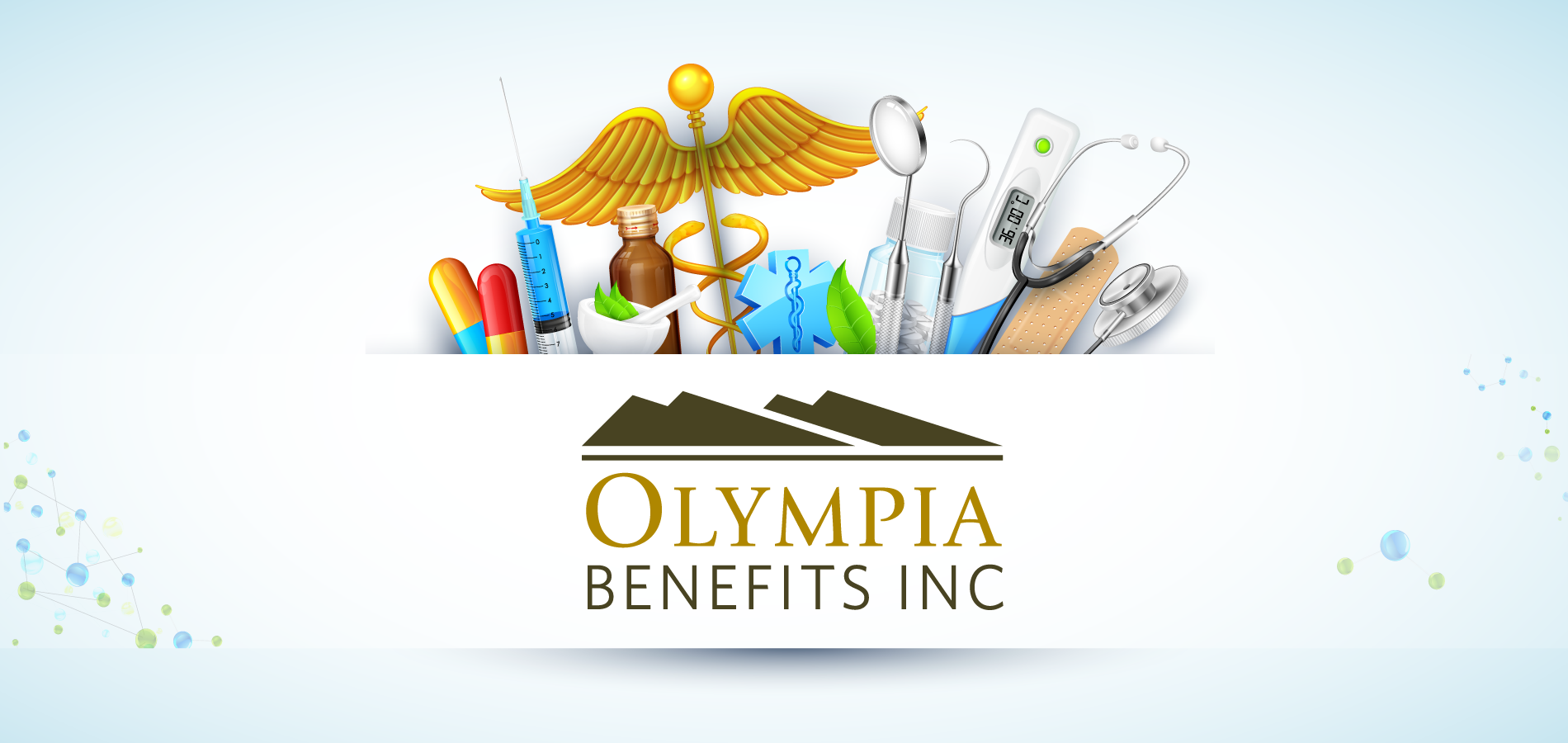 Disability insurance can be confusing; it's easy to get tripped up by complicated insurance jargon.
To help you to better navigate through a disability insurance application and policy, our glossary explains a complete list of common terminology you may come across.
The following glossary represents 73 of the most important disability insurance terms for a business owner in Canada that you need to know today. It is intended for general guidance and does not override definitions that appear in your specific application or policy of insurance.
Any Occupation
At this level of disability, the insured will be considered disabled if he cannot work in any occupation he is qualified for by education, training or experience. This definition is subjective because it is based on all past education and experience, not just a current profession.
Attending Physician Statement (APS)
The APS is a report written by the insured's doctor that documents his or her past and current health history. Insurance companies use this report to review applications for insurance and/or to evaluate benefit eligibility, in the event of a claim.
Automatic Benefit Increase
This policy provision increases the policy benefit on an annual basis without evidence of medical or financial insurability. This provision helps the benefit level keep pace with the rising cost of living.
Benefit Period
A benefit period is the maximum amount of time the insured may receive proceeds for a continuous disability and is subject to underwriting requirements at the time of application.
Benefit Percentage
A benefit percentage is the amount payable to the insured, based on a percentage of the insured's income prior to disability. The proceeds are limited to an overall maximum amount.
Business Overhead Expense
This type of policy reimburses business owners for covered business-related expenses that are incurred during their period of disability.
Carry-Over Account
Used in Business Overhead Expense policies, this account accumulates unused benefits so they carry-over and can be used by the insured later.
Cash or Accrual Method
To collect benefits for a partial disability under the residual provision, the insured must show proof of loss of earnings. The insured can choose one of two accounting methods to determine monthly earnings – either cash or accrual. The same method must be used at all times for any one disability.
Commencement Date
The commencement date is the first day a disability is covered. It immediately follows the completion of the waiting period.
Concurrent Disability
A concurrent disability occurs when there is more than one injury or illness. Though there is more than one factor causing disability, the concurrent disability benefits are paid as if there is only one injury or illness. The insured will be considered to have one disability. Once a continuous period of disability begins, it remains one period, no matter what or how many injuries or illnesses caused the start or continuation of disability.
Conditional Receipt
If a policy owner pays a premium at the time of insurance application, she will receive a conditional receipt. With this receipt, the insured receives interim coverage during the underwriting process. This is subject to the terms and conditions of the receipt.
Conditionally Renewable
This policy provision indicates that the insurance company will renew the insurance policy if the insured complies with certain stated conditions.
Continuous Disability
A continuous disability occurs when recurrent periods of disability stem from the same cause and are separated by less than 6 or 12 months of recovery, dpending on the policy.
Coordination of Benefits (Benefits Integration)
An insured, while disabled, may receive benefits from other sources, such as workers' compensation, disability benefits received from other employer-sponsored plans, or auto insurance benefits. However, benefits payable under an individual plan may be reduced by other sources of income.
Cost of Living Rider
A cost of living rider increases the disability benefit each year according to a percentage derived from the Consumer Price Index measure.
Related reading: Understanding Optional Riders for Disability Insurance in Canada
Definition of Partial/Residual Disability
To encourage a return to the workforce, most disability insurance carriers offer benefits to those who return to work part-time.
Definition of Total Disability
This important provision in a disability contract defines the parameters used to determine if an individual is eligible for benefits. Generally speaking, it means that because of a sickness or injury, a person is unable to work in their own or any occupation for which they are suited by training, education, or experience.
Disability Benefit
The monthly benefit received by the insured to help replace lost earnings during his or her period of disability.
Disability Buyout Policy
A disability buyout policy pays installments to the insured's corporation or business partner to buy out the business interest of the disabled owner.
Disability Insurance
Disability insurance is a type of health insurance which pays the insured a monthly benefit, replacing earnings lost from an accident or sickness.
Related reading: The Most Important Asset You Forgot to Insure
Education, Training and Experience
Canadian insurance policies say the insured's education, training and experience must be taken into consideration when determining if there is a disability. Continuation of benefits may be denied if it is determined the insured can work in a different occupation that is comparable to the job held prior to injury or illness.
Effective Date
The effective date is the day the policy begins.
Elimination Period
Also referred to as the qualifying period, the elimination period is the time during which an employee must be disabled before benefits will begin.
Exclusions
Disability policies include specific conditions in which a disability will not be covered. For example, many plans will not provide benefits for disabilities arising from being in a war, participating in a riot, committing a crime, or self-inflicting an injury.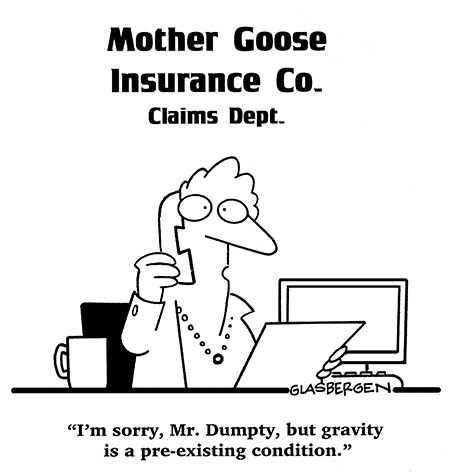 Exclusion Rider
This document is attached to the disability policy and outlines the specific conditions that will not be covered under the policy. Excluded conditions often include pre-existing conditions identified by medical history or physical exam.
Financial Underwriting
A method of evaluating earnings and other financial data to determine an insured's appropriate monthly benefit.
Future Purchase Option Rider
The future purchase option rider allows the insured to buy additional monthly benefits on specific option dates. This is regardless of the insured's health, as long as the earned income at the time justifies the increase of benefits.
Grace Period
A grace period is the 31 days immediately following the due date of a premium. The policy will continue during the 31 days, but if the premium is not paid by the end of the grace period, all coverage will be terminated.
Guarantee of Insurability
A policy option that allows the insured to increase the monthly benefit at specified dates. Only a review of financial insurability is required.
Guaranteed Renewable
If premiums are paid by the end of each grace period, no changes can be made to any part of the policy.
Injury
An injury is any accidental bodily harm sustained by the insured after the policy effective date and while the policy is in force.
Inspection Report
A report ordered by the underwriter that summarizes an applicant's health history, employment and habits. This information is obtained by interviewing the applicant directly.
Related reading: What You Need to Know about Applying for Disability Insurance
Limitations
Disability plans may have specific provisions that limit coverage in certain areas. For example, reduced benefit periods are often stated for specific conditions or under certain circumstances (such as mental illness or a pre-existing condition).
Mandatory Rehabilitation
To encourage disabled persons to participate in rehabilitation programs, some policies include a mandatory rehabilitation provision. This provision states that if an individual refuses to cooperate or participate in a rehabilitation program, benefits will be terminated.
Maximum Benefit Period (Benefit Duration)
The maximum benefit period is the longest length of time benefits are payable as long as the insured remains continuously disabled.
Maximum Monthly Benefit
The maximum monthly benefit is the most a disabled person can receive on a monthly basis under a disability plan.
Medical Examination
A medical examination and report are often part of the application process for disability insurance policies. The information becomes part of the contract and is attached to the policy.
Medical Underwriting
A method of evaluating an applicant's health and medical history to determine if a policy will be issued and if so, the appropriate rates and exclusions.
Non-Cancelable, Guaranteed Renewable Policy
Under a non-cancelable, guaranteed renewable policy, the insurer cannot change any aspect of the policy or its premiums for the life of the contract, as long as all premiums are paid by the end of each grace period.
Related reading: How to Find a Reputable Disability Insurance Advisor in Canada
Occupation Class
An underwriting category in which insureds are placed based on their specific, customary job duties.
Optional Benefit
Optional benefits are usually available in the form of riders. They add additional coverage to the basic policy.
Outline of Coverage
Insurance companies usually provide policyholders with an outline of coverage that summarizes the benefits provided.
Own Occupation
An insurance policy that covers individuals who become disabled and are unable to perform the majority of the occupational duties that they have been trained to perform.
Persons covered under an own occupation policy may find another job and still receive full benefit payments.
Partial Disability
This policy provision or rider pays a specified benefit percentage if the policyholder is unable to perform one or more duties of his or her regular occupation.
Related reading: The Story of the Money-Making Machine That Broke Down
Physician Care Requirement
This policy provision requires the insured to be under the regular care of his or her attending physician as an eligibility requirement.
Policy Schedule Page
This page within the policy outlines all policy data such as the policy number, benefit amount and premium.
Pre-Disability Earnings
Pre-disability earnings is the insured's income that is covered by the plan on the day before the disability began
Pre-Existing Conditions
Pre-existing conditions are often defined as any mental or physical condition for which:
The insured has consulted a physician; or
The insured has received medical treatment or services; or
The insured has taken prescribed drugs or medications; or
A condition for which a reasonably prudent person would have sought medical advice, care or treatment.
Pre-existing conditions are taken into account at the underwriting stage and affect the disability policy conditions.
Premium
A premium is the periodic payment required to keep an insurance policy in effect.
Premium Mode
The premium payment frequency selected by the insured. Most insurance companies offer annual, semi-annual, quarterly or monthly payment modes.
Presumptive Total Disability
The grounds for presumptive total disability, a total and permanent loss because of injury or illness, can be defined as one of the following:
Loss of speech;
Loss of hearing in both ears, not restorable by hearing aids;
Loss of sight in both eyes - This means that both eyes must measure at or below 20/200 after efforts have been made to correct vision;
Loss of use of both hands;
Loss of use of both feet; or
Loss of use of one hand and one foot.
Related reading: The Basics of Filing a Disability Insurance Claim in Canada
Recurrent Disability
This provision protects individuals who return to work, but become disabled again from the same or a related cause. If this situation occurs within a certain period of time, the insured is considered still disabled from the original disability and is not subject to a new elimination period. The recurrent disability provision encourages people to return to work without the fear of losing benefits if the disability continues.
Rehabilitation
Rehabilitation is a program of clinical and vocational services that aids in the restoration or improvement of the insured's health and functionality. The goal of rehabilitation is the return of a disabled person to work and health.
Regular Occupation
The term regular occupation refers to the insured's job at the time the disability began.
Rehabilitation Benefit
The rehabilitation benefit is an added benefit for those who join a vocational rehabilitation program approved by the insurer. While still receiving total disability benefits, the rehabilitation benefit will pay any reasonable costs of the program that are not covered by other plans, policies or programs.
Renewability Provision
This provision determines the terms of renewal. Common examples include conditionally renewable, guaranteed renewable and non-cancelable.
Residual Disability Rider
If the insured is residually disabled they are not totally disabled and have been unable to complete at least 20% of their work time or more. In this case, the residual disability rider provides a proportional monthly benefit, corresponding to the percentage of time lost.
Return of Premium
This benefit refunds a percentage of the premium (provided there are no claims) at specified intervals during the life of the policy.
Return to Work Provision
An additional incentive is usually provided for a period of time to encourage disabled employees to return to work. This is called a return to work provision. The insured can receive up to 100 percent of pre-disability earnings, based on a combination of disability benefits and return-to-work earnings, under this provision.
Related reading: Which is Better: Individual or Group Disability Insurance?
Rider
A rider is any extra agreement that is part of the policy that expands the policy's conditions, coverage or benefits.
Smoker Rating
Policy applicants who use tobacco products are subject to a higher premium rate, called a smoker rating. Those who do not smoke or use tobacco products are given a lower premium rate. If an applicant smoked in the past, but has quit more than a year ago, most insurers will still consider the applicant as a non-smoker. Nicotine can be detected in routine screening tests commonly required by most insurance companies.
Standard Risk Class
The standard risk class is the group whose morbidity rate is thought of as average.
Supplemental Health Statement
This form provides the underwriter with additional details about the applicant's health.
Survivor Benefit
The survivor benefit is an amount payable to the insured, the insured's estate or the insured's designee, if the insured dies while receiving total disability benefits. The survivor benefit is a lump sum payment that provides benefits to the insured's eligible survivors.
Term of Policy/Policy Renewability
The term of policy/policy renewability is the time period for which a policy is in force. Disability insurance is usually guaranteed renewable annually until the insured reaches 65 years of age. Some policies are conditionally renewable until age 70 years.
Total Disability/Totally Disabled
An individual qualifies as totally disabled if, due to illness or injury, he is unable to perform the substantial and material duties of his occupation; is not engaged in any other occupation; and is under the care of a physician for the illness or injury.
Related reading: The Perils of a Mortgage Disability Insurance Policy
Underwriter
The underwriter is a company that receives premiums and accepts responsibility for fulfilling policy contracts. The company employee who decides what risks the company should assume is also called an underwriter.
Unearned Income
Unearned income continues regardless of whether an individual is working. Examples include interest or dividend income.
Uninsurable Risk
An uninsurable risk is someone who is not accepted for insurance due to excessive risk of loss.
Waiting Period
The waiting period is the time from the first day of disability until disability benefits go into effect. To become eligible for coverage the insured must be disabled for a certain number of continuous days. This is also called the elimination period.
Waiver of Premium
As long as benefits are being paid out, no further disability premium payments are required from individuals who become disabled and qualify for benefits. The waiver of premium is typically issued after the insured has been continuously disabled for a specified period of time (waiting period).
Workers Compensation
A province-administered program that provides benefits to workers who are injured during the course and scope of employment.
Workplace Modification or Accommodation
The workplace modification or accommodation benefit assists a disabled individual when they require special needs or equipment in order to return to work.
Interested in learning more about Disability Insurance and how it can protect you and your family? Download our free ebook: The Beginner's Guide to Disability Insurance.
How to write off 100% of your medical expenses
Are you an incorporated business owner with no employees? Learn how to use a Health Spending Account to pay for your medical expenses through your corporation:
Do you own a corporation with employees? Discover a tax deductible health and dental plan that has no premiums: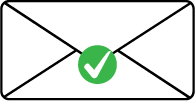 Subscribe to the blog