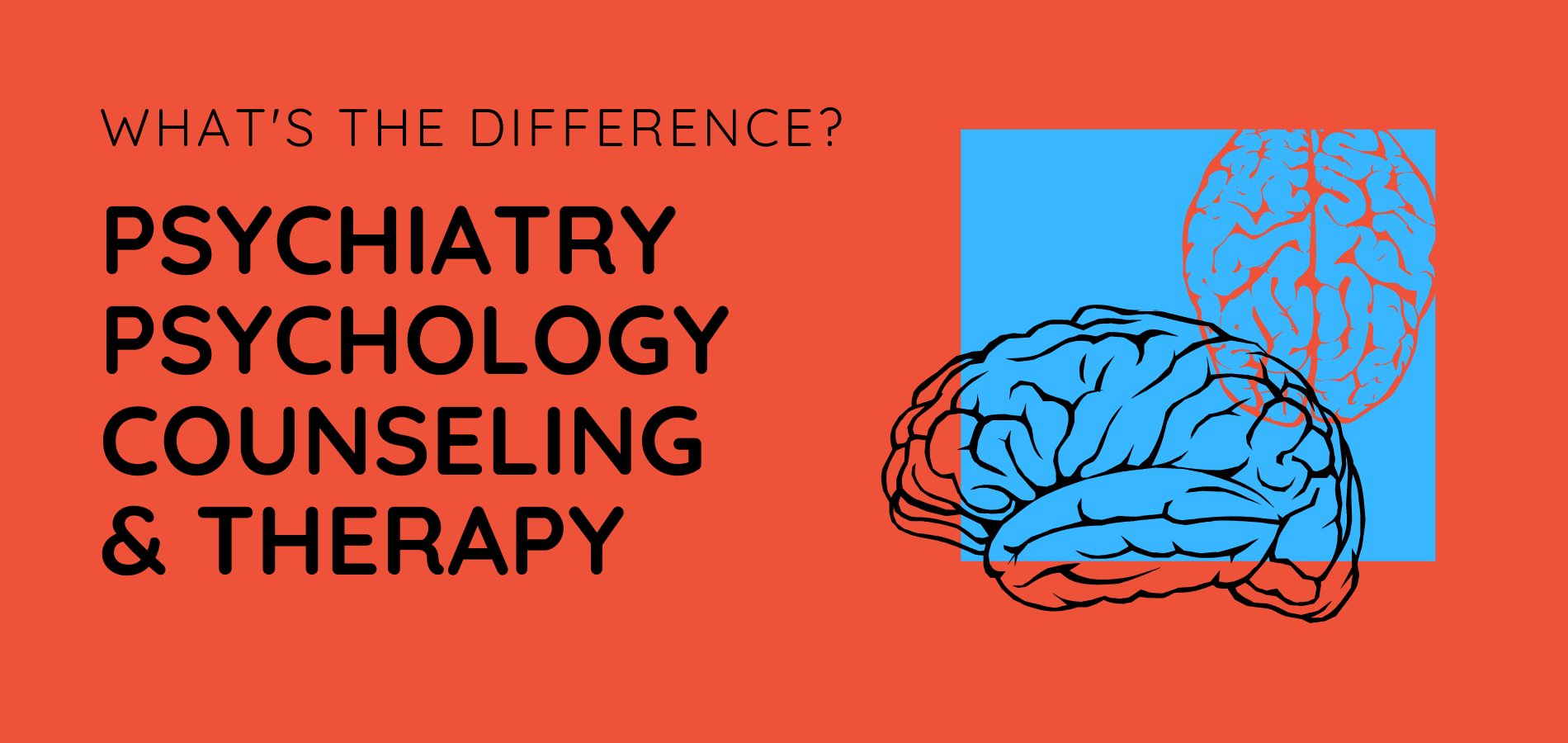 While exploring mental health treatment in Canada, you may receive recommendations to see a psychiatrist, psychologist, counselor, or therapist. However, each has their own advantages and disadvantages. Here's a breakdown of what each profession does and what they treat:
---
What does a psychologist do?
Psychologists focus on the emotional and behavioral aspect of mental illness, often using varying techniques of psychotherapy.
A typical journey for a patient could be seeing their general practitioner, who refers the patient to a psychologist. The psychologist would learn about the patient through psychological tests. In the event where medication or more information is needed, they may work with a psychiatrist. This allows the patient to get clinical and behavioral treatment.
Those suffering from anxiety, learning difficulties, depression, or behavioral issues may benefit from psychological treatments like talk therapy.
Although psychologists may be referred to as 'Dr', it does not mean they are qualified medical doctors. Psychologists typically have a Doctorate level of education in psychology which is not to be confused with a medical doctor.
What does a psychiatrist do?
Psychiatrists differ from psychologists because they are medical doctors and can prescribe medication. In a sense, psychiatrists focus on the body and mind as a whole while psychologists primarily work with the mind.
The treatment of a patient can include:
medication prescription and management

general checkup - physical health and the results of your medication

psychological treatments (psychotherapy) and other forms of therapy
Patients who suffer from conditions impacting both mind and body may seek treatment with a psychiatrist. Some examples would be severe depression, schizophrenia, or bipolar disorder. In many cases, a psychiatrist may work with a psychologist to treat a patient.
What is the difference between psychotherapy and counselling?
Counseling is typically done on a shorter term and focuses on particular instances such as addiction or grief. The counselor essentially acts as a coach which helps you through stressful situations. On the other hand, psychotherapy typically takes place over many years because it explores our behavior and past traumas. As I'm sure many of you know, it is very hard to change behaviors deeply ingrained into our psyche. In real practice, counseling and psychotherapy may often overlap.

Psychotherapy is a long-term treatment which looks at a person's past and how it can impact their behavior and thought processes. At the root of it, psychologists and psychiatrists utilize psychotherapy to understand the core of a person's issues. As a result, the two professions try to help their patients build a new, better foundation.
Types of psychotherapy include:
cognitive behavioral therapy
dialectical behavior therapy
psychoanalytic psychotherapy
and many more
At the base of any therapeutic relationship is trust, a common goal for growth, and a safe environment created between the patient and adviser. This is no different for counseling or psychotherapy.
Mental Health Care Coverage in Canada
Mental health care is expensive and rarely covered by the Canadian public healthcare system. If you are a small business owner, there is a solution! With a Health Spending Account (HSA), any eligible medical expense (such as an appointment with a qualified psychiatrist or psychologist) may be turned into a before-tax business expense. In summary, the HSA turns after-tax personal medical expenses into a before-tax business expense. This plan is for incorporated small business owners, even those with only 1 employee!
If you are NOT a small business owner, you can file these costs under the Medical Expense Tax Credit (METC). It is a non-refundable tax credit applied through your personal tax return.
Determine your personal tax savings through our METC calculator.
Learn more about a Health Spending Account: