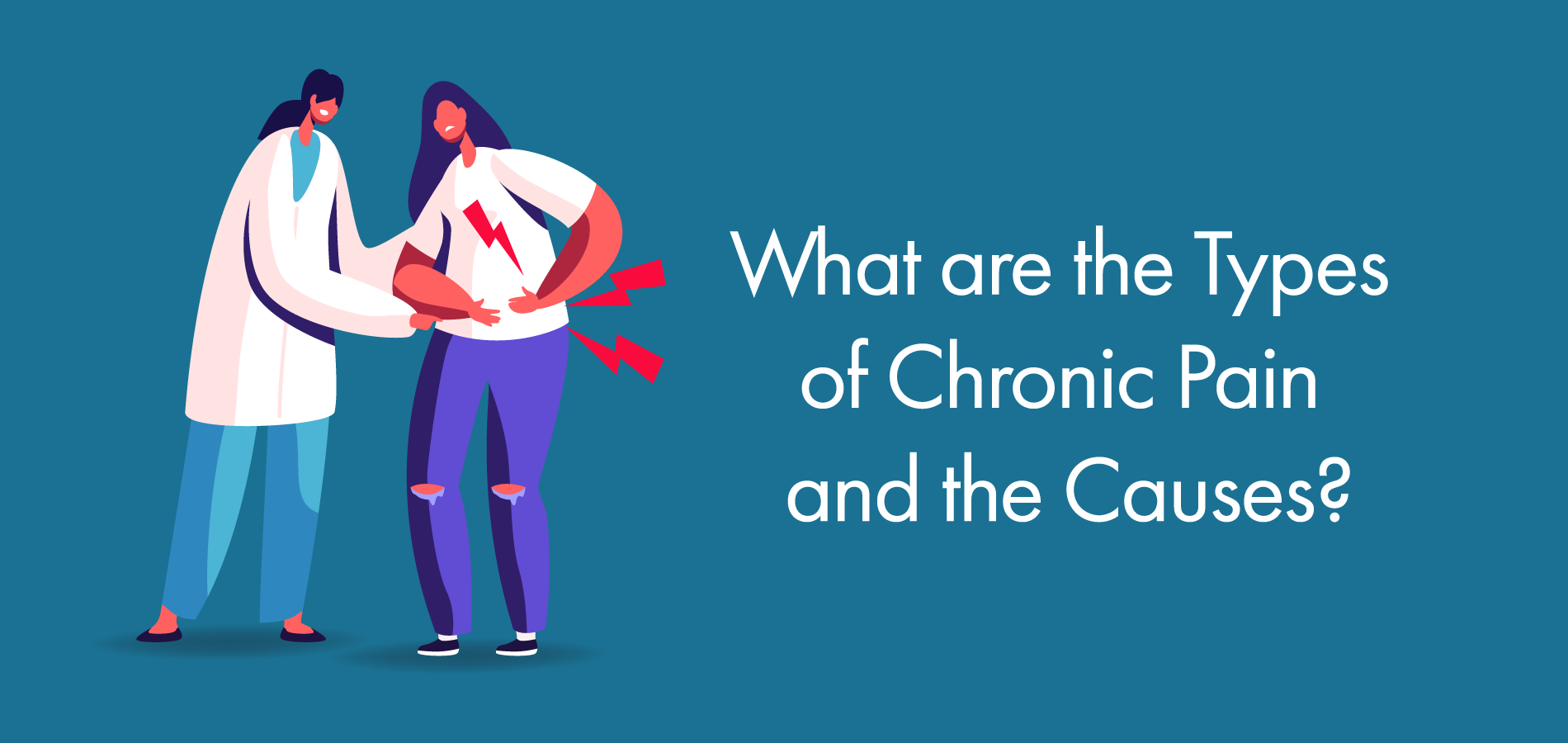 More than 1.5 billion people around the world suffer from chronic pain. Chronic pain is ongoing pain that can linger even after an injury is healed. In rare cases, chronic pain may occur without any past injury. Chronic pain is commonly tied to headaches, nerve pain, arthritis, cancer, and back pain.
In the long run, chronic pain can significantly lower a person's quality of life by restricting mobility and creating challenges to their daily lifestyle.
---
1. How is chronic pain defined?
Chronic pain is typically defined as pain that lasts for 12 weeks or longer. The feeling and affected area can vary.


2. What are types of chronic pain?
headache
postsurgical pain
post-trauma pain
lower back pain
cancer pain
arthritis pain
neurogenic pain (pain caused by nerve damage)
psychogenic pain (pain that isn't caused by disease, injury, or nerve damage)
Source: https://www.healthline.com/health/chronic-pain
2. What causes chronic pain?
It is impossible to pinpoint exactly what causes chronic pain for each individual case, however, chronic pain is often caused by an initial injury (for example, a pulled muscle) which later leads to long lasting nerve damage.
Some examples are:
temporomandibular joint dysfunction (TMJ): A jaw-related condition that causes unintended locking or popping
fibromyalgia: regions of pain and tenderness in the muscles and bones
chronic fatigue syndrome: a condition causing long periods of weariness (and often pain)
Age is an important factor in chronic pain development. As the body grows older, it is more susceptible to injury. Patients who have had surgery or are overweight can also be at risk for chronic pain.
3. Treatment for chronic pain in Canada
The key goal of chronic pain treatment is to reduce pain and boost mobility so that patients can continue daily activities without suffering.

Pain management programs offered by medical professionals will vary by each individual's circumstances.

There are some general procedures which help relieve chronic pain:
acupuncture

electrical stimulation

injections

physical therapy
4. Financial coverage for chronic pain
Small business owners in Canada can take advantage of a Health Spending Account (HSA) to turn medical expenses into a pre-tax expense through their corporation. This can equate to more than 50% in savings. Health Spending Accounts are CRA approved and eligible for many health-related expenses (licensed massage therapy, physiotherapy, prescription glasses, prescriptions drugs, etc.)
If you are NOT a small business owner, you can claim medical expenses under the Medical Expense Tax Credit (METC). It is a non-refundable tax credit applied through your personal tax return.
Learn more about how an HSA reduces your health and dental expenses:
Sources:
https://www.healthline.com/health/chronic-pain
https://my.clevelandclinic.org/health/articles/12051-acute-vs-chronic-pain
Related Reading:
What is the cost of Dental Implants in Canada?
5 Things you need to know about IVF Cost in Canada