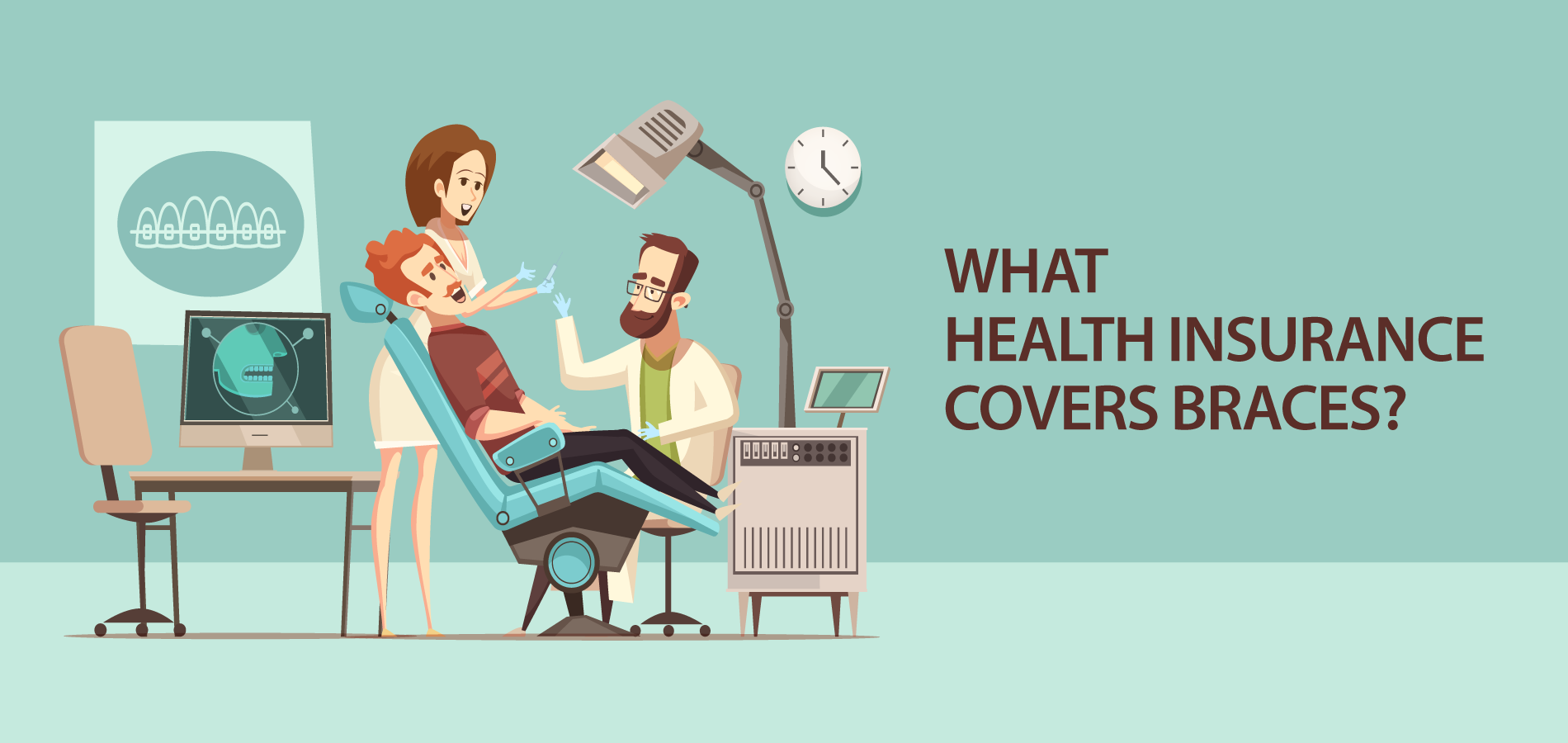 Braces are not just aesthetic…
Teeth straightening does not only provide an improved aesthetic outcome, but more importantly it advances the overall health of the patient and is considered a contributing factor to disease prevention. When teeth are crowded, it makes the gums more difficult to clean which results in a build-up of bacteria that can lead to health problems over time. Braces are a very common treatment and there is a vast age-rage of patients who get them.
The Harvard Medical School suggests "Although childhood is the ideal time to make changes in the positioning of the teeth, more adults are opting for orthodontic treatment and coming away with excellent results."
---
Health Insurance Coverage
According to the Canadian Association of Orthodontics (CAO) "Orthodontic coverage is often a separate benefit in a dental insurance contract. Coverages for orthodontic treatment usually are at the 50% level."
Orthodontic coverage will vary between plans and providers. If you have health or dental insurance, check what coverage your plan offers by asking your plan administrator or calling the insurance provider directly (number should be located on your benefits card).
For any plan, be sure to ask about:
The percentage of the treatment that will be covered

Procedure limits/maximums

Age limitations

Lifetime maximum coverage for the orthodontic category
Additionally, if you are enrolled in an insurance coverage plan through work (either you or your spouse's plan) AND you have a Health Spending Account (two different things) you can claim the total amount eligible under the existing insurance plan and then use your HSA to pay for the remaining balance as a pre-tax expense.
It is also useful to note that most insurance plans will not cover orthodontic procedures that have commenced before plan coverage starts as they are deemed pre-existing conditions at that point. So it's good to have those details planned out before you get started with treatments.


Is there a specific price range you can expect for procedures in Canada?
Braces can cost anywhere from $3000- 10,000 depending on factors like the type of braces needed, the practitioner's assessment of the patient, the diagnosis and treatment plan derived from the examination, and even the location of the procedure.
Check out the links to Oral B in the bullet points below for a great resource on different types of braces.
Are there other options for me to finance the cost of braces?
Financing

Some clinics have options for financing the cost of getting braces, you can ask your specific orthodontist if they offer this type of option.

Out-of-pocket

Since orthodontic coverage is not provided by Provincial Healthcare in Canada, patients typically will pay out-of-pocket if they do not have another type of plan in place.

Health Spending Account

Braces are an eligible expense under a Health Spending Account. That means, the entire cost of braces can be deducted as a pre-tax expense.

In order to qualify for a health spending account independently, you must own a corporation, and pay income tax.

There are no pre-condition clauses with an HSA so if you have already started the treatment plan, you are eligible to use your HSA from the day you create your account.


What is a Health Spending Account (HSA)?
A Health Spending Account is a tool, applicable to Canadians, that allows you to pay for 100% of your medical expenses through your incorporated business as opposed to paying for them personally.
At the core, the HSA is a contract between your corporation and yourself. The contract is based on Canadian Revenue Agency (CRA) guidelines that allow your corporation to reimburse you for out-of-pocket medical expenses. The reimbursements are 100% tax free to you and 100% tax deductible for your company.


What are some other eligible medical expenses for an HSA?
All medical expenses that CRA outlines as eligible for the Medical Expense Tax Credit can qualify for submission to a Health Spending Account. Some examples are:
See the full list of eligible HSA expenses here.


Want to learn more about using an HSA?
Download below guide if you are a business with NO arms-length employees.
Download below guide if you are a business with arms-length employees.
---
Related Reading